These observations echoed right through the inaugural session of the two-day national seminar on "Emerging Geo-Strategic Manifestations in Pakistan: Implications for India", on Tuesday. Top ranking security experts and researchers are participating in the seminar being organized by the Department of Defence & National Security Studies (DDNSS), in the Golden Jubilee Hall of the Panjab University.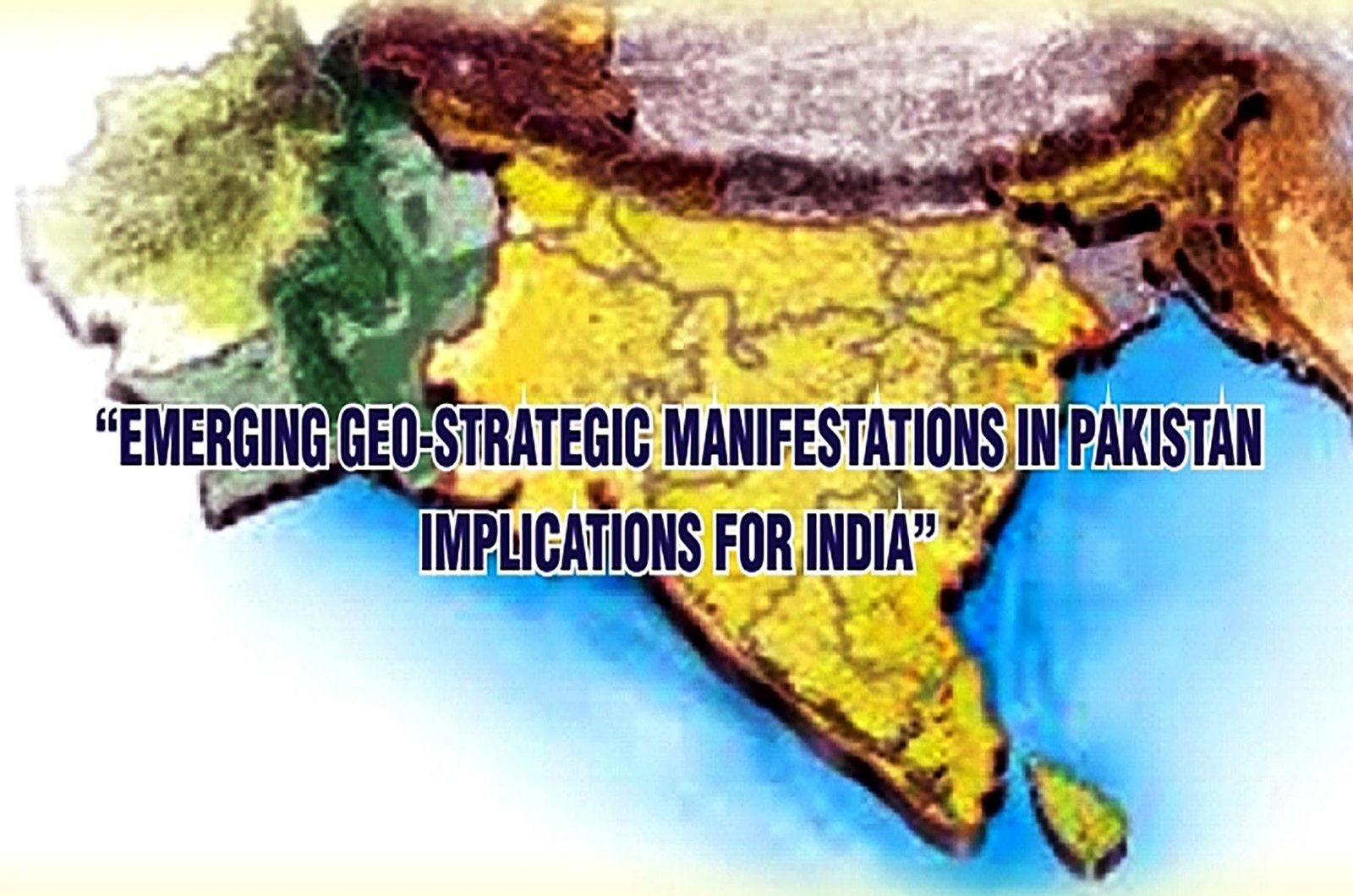 Photos By: Life In Chandigarh
The speakers were pragmatic in acknowledging that Pakistan had been extremely successful in exploiting its geo-strategic advantage because of its location and that India could not contain the hostile neighbour merely by adopting a tactical approach. The leadership in India has to act responsibly and display statesmanship instead of taking recourse to brinkmanship, was the general refrain among them.
In his keynote address, Lt. Gen. M.M. Naravane, General Officer Commanding-in-Chief, Army Training Command (ARTRAC), Shimla said the increased US pressure on Pakistan was likely to push it closer towards China, which had already replaced US as the largest supplier of military hardware to Pakistan. China's tacit support to Pakistan's nuclear programme was also well known, though a recent development of China not opposing Pakistan being put back on the terror financing watch list was heartening. Whether this was an indication from China to Pakistan that its support could not be taken for granted, is something to be seen, he added.
Lt. Gen. Naravane delivering the keynote address
Emphasising that Pakistan should continue to remain a major focus area of India's foreign and military policies, Lt. Gen. Naravane advocated that while dealing with the hostile neighbour, statesmanship on the part of the Indian leadership should take precedence over brinkmanship. The growing radicalisation and intolerance over petty issues in our society cannot also be wished away, he said.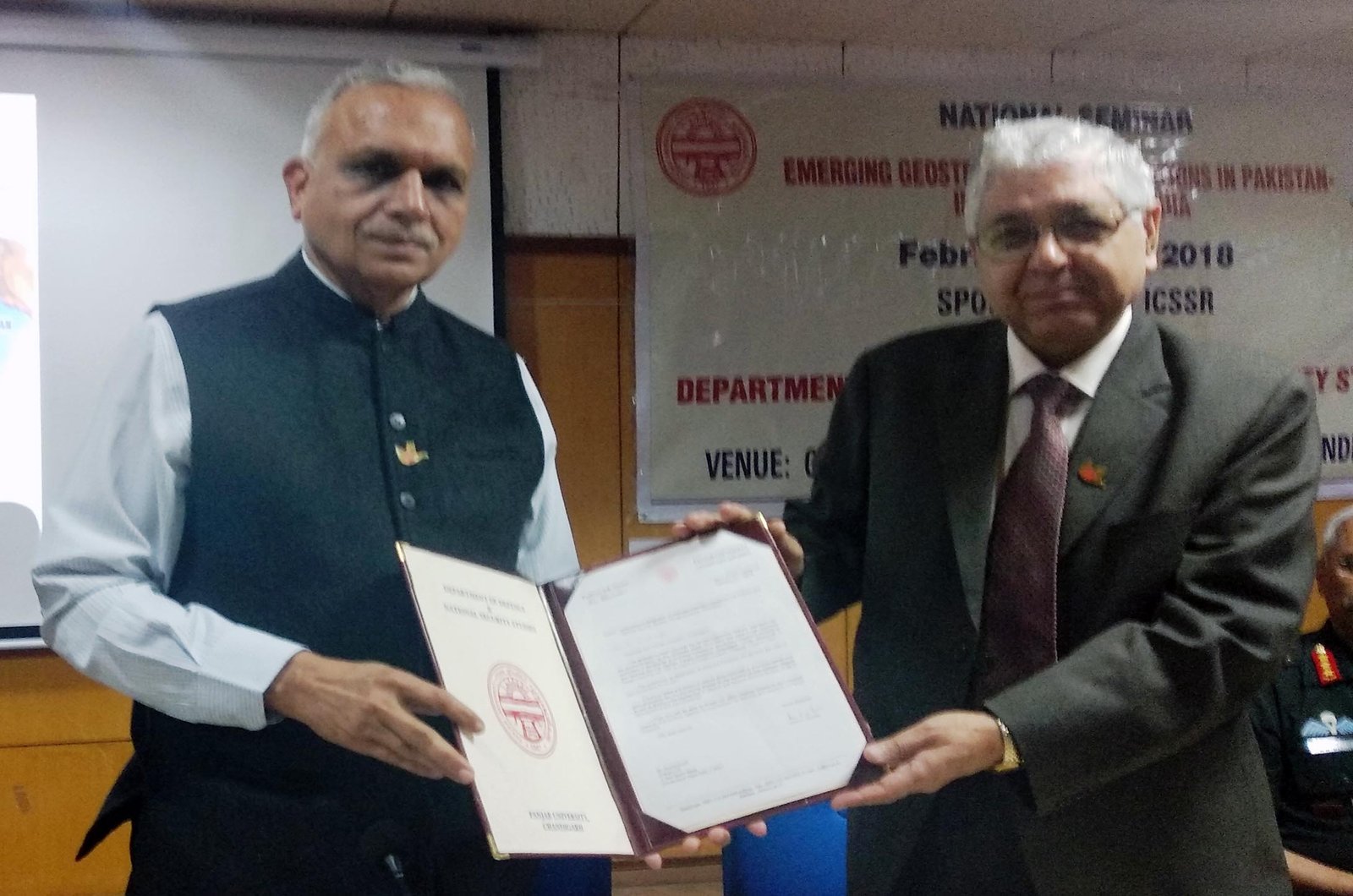 Prof. A.K. Grover (R) conferring honorary professorship on Dr Arvind Gupta
Chief Guest at the inaugural session, Dr. Arvind Gupta, Director, Vivekananda International Foundation and former Deputy National Security Advisor, in his inaugural address wondered whether India knew Pakistan as well as the world believed it did. India has never focussed deeply on understanding the mindset in Pakistan and what drives the hatred towards us. There has hardly been any research done in India with Pakistan as a subject, he said adding that whatever social contact we have had as two peoples was also clouded by emotions.
Describing Pakistan as an artificial state with a lot of internal contradictions, but held together by an Islamic ideology, he made out a case for a deeper study of its intentions and strategies to come up with an answer to the rogue state. On the issue of the never ending debate within the country on whether or not to hold talks with Pakistan, he said while leaving diplomacy to the diplomats, the Indian leadership should focus on further strengthening its military, economic and soft powers and its relationships with the other neighbouring countries in a long term strategy to isolate the hostile neighbour.
Asserting that India should not close any option vis-a-vis Pakistan, Dr Gupta advocated taking a hard look at and revisiting the Indus Treaty between the two countries because the neighbouring country depended heavily on the Indus river system for meeting its water needs.
Earlier, in his introductory remarks, Maharaja Ranjit Singh Chair Professor at PU and former Western Army Commander Lt. Gen. (retd.) K.J. Singh while describing Pakistan as PPP (Persisting Pain of Proximity) said the hostile neighbour had displayed a capability to punch beyond its weight. He said with the institutions in Pakistan crumbling, political parties being sidelined, Chinese influence taking a stranglehold on its economy and US putting pressure on it to rein in terrorist organisations, the outcome of the July general elections in Pakistan would be watched closely by India and the world. He stressed the need for adopting new doctrines towards Pakistan.
Others who spoke were former Lt. Governor of Andaman & Nicobar Islands & Puducherry Lt. Gen. (retd.) Bhopinder Singh, DDNSS Chairperson Dr. Jaskaran Singh Waraich and Prof. Rakesh Dutta.
Panjab University Vice Chancellor Prof. Arun Kumar Grover, who presided over the inaugural session, conferred honorary professorship of DDNSS on Dr Arvind Gupta.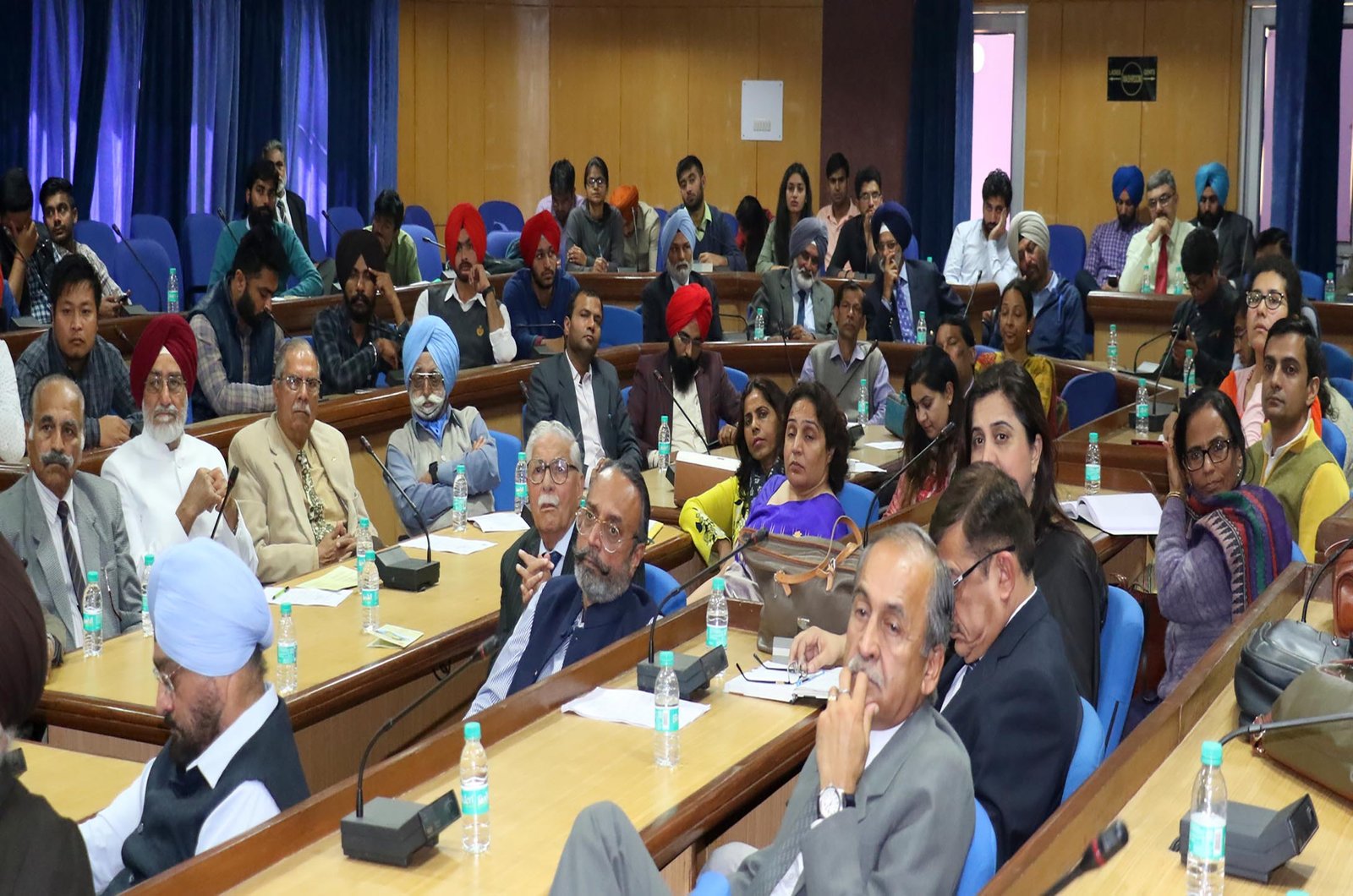 After the inaugural session, a panel discussion on "Pakistan's Military Capability - An Assessment" was held. The panellists included Air Marshal (retd.) Amit Aneja, who gave an "Assessment of Pakistan's Air Power", Maj. Gen. (retd.) Amarjit Singh, who highlighted "Pakistan's Strategic Culture", Dr. Vijay Sakhuja, former Director, National Maritime Foundation, New Delhi, who spoke on "Pakistan's Maritime Strategy" and Dr. Shalini Chawla, Senior Fellow, Centre for Air Power Studies, New Delhi, gave an "Assessment of Pakistan Military".
The panel discussion was followed by two technical sessions in which several researchers presented their research papers on issues related to the seminar theme.
Prof Grover's Ironical TIFR Days
Recalling his old memories of Panjab University Vice Chancellor Prof Grover which dated back to the late 1970s at the Tata Institute of Fundamental Research (TIFR), Dr Arvind Gupta said Prof Grover was his senior in the Ph.D. course. While studying for his Ph.D. (Physics), Prof Grover besides being a very committed student was also a bold leader who did flinch from taking on the faculty in the interests of students, Dr Gupta added. Ironically, Prof. Grover, who once espoused the cause of students, is now the butt of the students' ire on one pretext or the other.