An initiative of Amardeep Singh, who has shifted his focus to India after successfully running a chain of restaurants, including one of the biggest, a 350-cover award-winning restaurant, in New Zealand, the new outlet promises foodies a memorable experience with its very own signature gravies, butter gravies and curry masala.
Amardeep, a member of famous satirist and comedian Jaspal Bhatti's original team who opened his first restaurant in the beautiful South Pacific country in 2007 and later added five more by 2015, had also opened a fine dining restaurant Ethnic Coriander's Mint and a lounge and bar Angels & Grail at Bestech Square Mall Mohali a few months before the lockdown.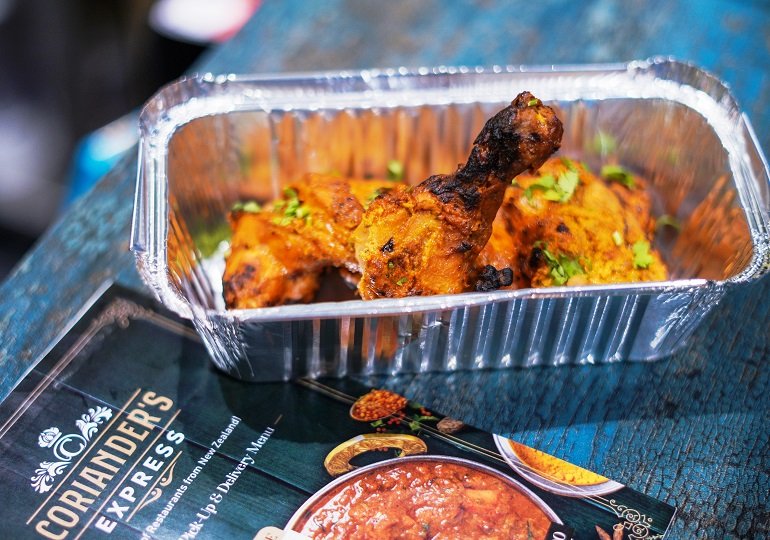 Besides offering an elaborate menu of veg and non-veg main course and starters from the chef's wok and tandoor, the outlet boasts of a variety of breads, rice/noodles, rice dishes, sides, desserts, drinks and soups. Also available are a good nine types of reasonably priced (Rs 110-Rs 189) Express Combos, including rajma-chawal, cheese naan with gravy, keema naan with gravy and mutton rogan josh with chawal.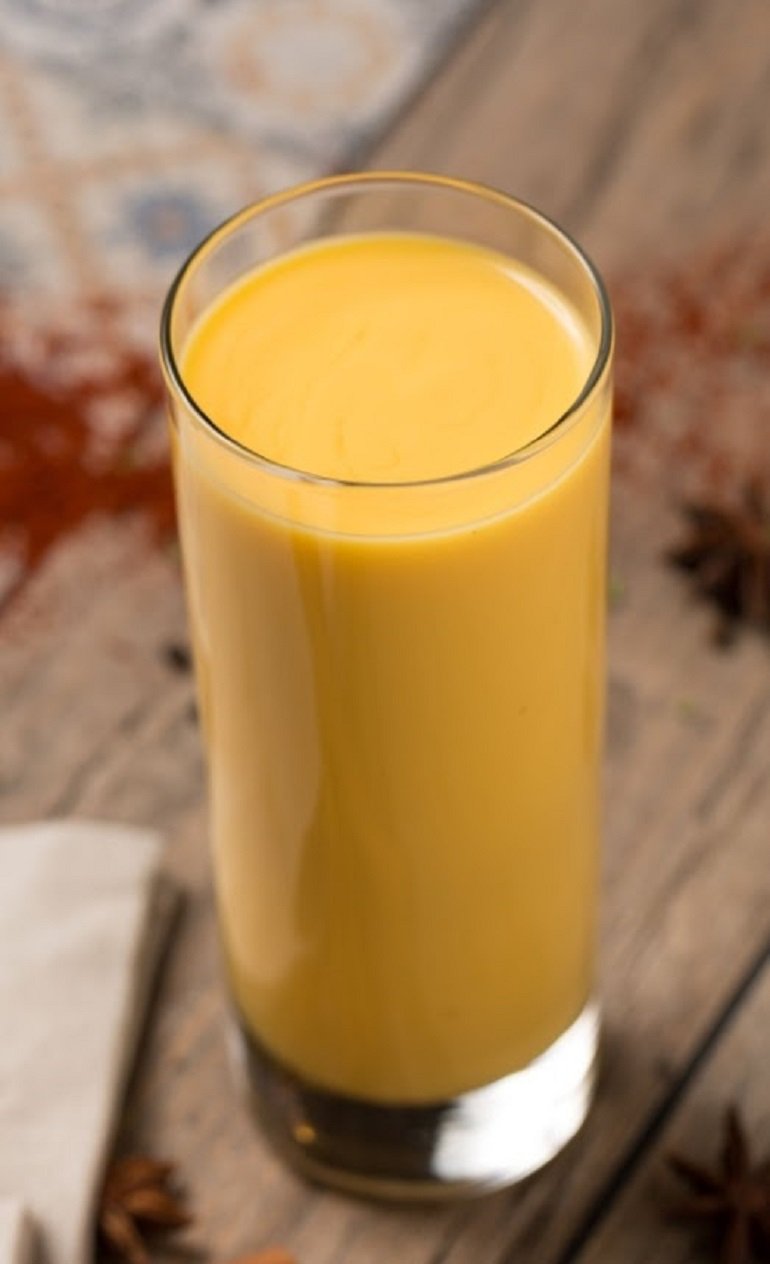 Amardeep, who also has plans to open Coridander's Express outlets at other locations across the tricity and is open to giving franchise in other cities, tells LifeInChandigarh.com, "the first choice for opening this small format outlet was very obvious; Sector 8 inner market is the busiest food hub in the tricity and there is always scope for another quality food joint to pick up a sizable customer base fairly quickly."
Reacting to the timing of the opening, the passionate self-trained chef who designs all menus and recipes himself, says, "I am not sure how justified, but people still have this in their minds about not going to dine out especially in a mall despite restaurants following stringent safety protocols, but takeaways and deliveries have started to get back some momentum. The sentiment is bound to get positive with each passing week," he asserts.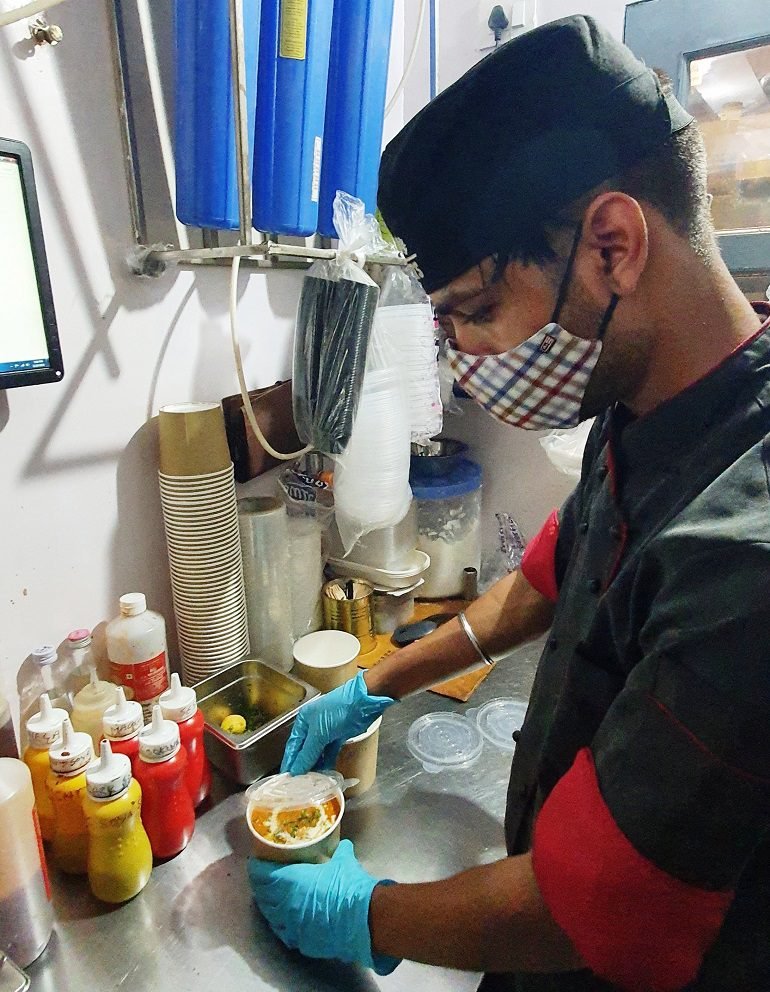 Among Coriander's Express' signature items, the ones which are already receiving repeat orders is Chicken Madras, a north Indian version without cream and coconut. "It's a dish for those who enjoy a hot curry and is made from diced chicken cooked in lamb gravy with onion, herbs and spices, garlic and ginger," Amardeep explains.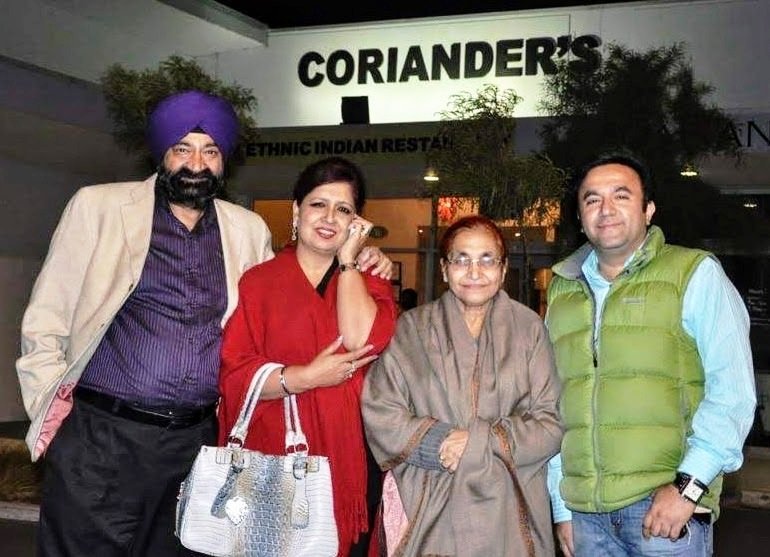 Jaspal Bhatti with family visiting Amardeep at Coriander's in New Zealand
Other popular items are Coriander's Special Kofta Curry, a signature preparation of cottage cheese in flavourful vegetable gravy and spinach juliennes (cut into long, thin strips); Crispy Chicken, with chicken pieces dipped in a paste of garlic, celery, lemon and corn flour, deep fried and served with creamy sauce; and Thai Crispy Soya Chaap tossed in Chinese sauce.
Prince Charles and Camilla also visited Coriander's in New Zealand
Tandoori Chicken Wings and Coriander's Special Tikka, which has fillers of chicken marinated in yoghurt, fenugreek and fresh ground spices cooked in a tandoor, are also being liked by the customers.
Former New Zealand cricket captain Brandon McCullum is all smiles at Coriander's
Among the drinks, Mango Sassy Lassi, which became a rage among locals and tourists alike back in New Zealand, is also a sure hit with the foodies. No meal is complete without a sweet, and Coriander's special gulab jamuns and phirni fill in perfectly.
Jonathan S (2nd from left), owner of Hello Sunday Cafe, Christchurch, with his team visited Coriander's in Mohali recently
For a vegetarian like me, mushroom do pyaza with tandoori missi roti and a glassful of mango sassy lassi, on Amardeep's recommendation, was a pure delight!
Taking no chances with customers' safety, Coriander's Express is offering its own delivery within the tricity. Order can be placed on its website: coriandersexpress.com
Enthused enough to give it a try!
LifeInChandigarh.com by APR Media House is an enjoyable digital reading startup, which keeps you abreast of the latest meaningful happenings of interest to large sections of folks in Chandigarh tricity, and expats from the region. It has been promoted by a public spirited senior journalist and media consultant with a view to encourage good quality and healthy journalism, a dire need of the times.
To keep in touch, drop an email or call :
kochhar.apr@gmail.com
9815617676