Summer evenings in the city can be balmy and boring but not if you happened to be at Casa Bella Vista, the popular Mediterranean cafe in Sector 10 on Tuesday evening. The weather was magnanimous, a live guitarist was in action to set the mood and the courtyard of the popular eatery was dotted with easels, paints and brushes and resembled an artist's studio ready for a workshop.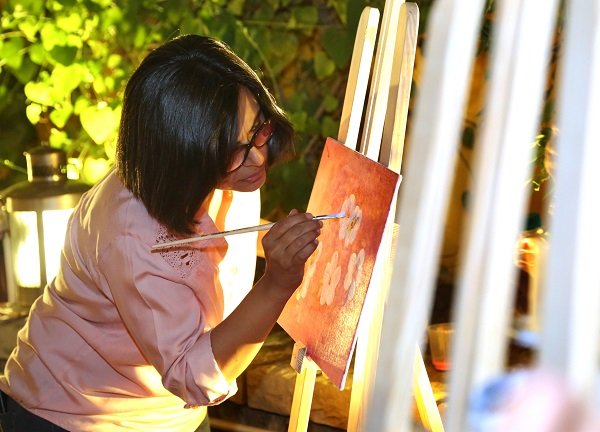 Photo By: Sumit Kumar
But this wasn't just another art workshop. It was a chance for art enthusiasts and even those shy of creating their own artworks to pick up the brush and paint (oil on canvas) at free will, but not without reason. The one of its kind 'Art in the Cafe' event was organised as a fundraiser for 'The Coloring Box'.
So what is The Coloring Box?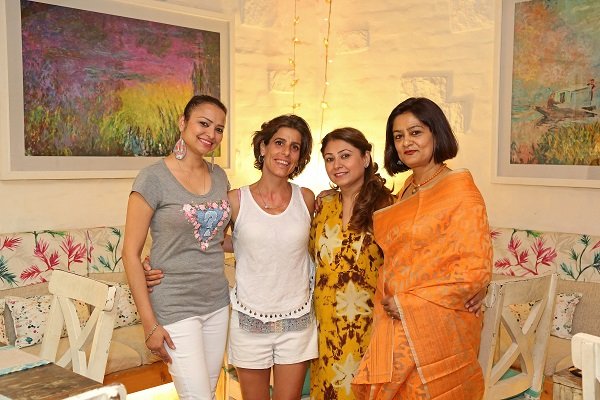 Photo By: Sumit Kumar
A unique initiative, The Coloring Box promises to bring joy to the lives of underprivileged children through art. Founded by city-based Neepa Sharma, Shail Sachdev and Martha Chesa and supported by Mohita Baijal (pictured here), the non-profit enterprise will not only promote artistic talent of underprivileged children but also use art as therapy.
"It focuses on recognizing, encouraging and mentoring such children by providing them dedicated time to use art as a means of expressing themselves and alleviating their current state. When there is no means of escaping their reality, art is a tool that can prove to be the one thing that can change their perspective, and, perhaps, channelize their energy on to something creative on paper," explained Neepa Sharma, a well-known art consultant and curator in the city.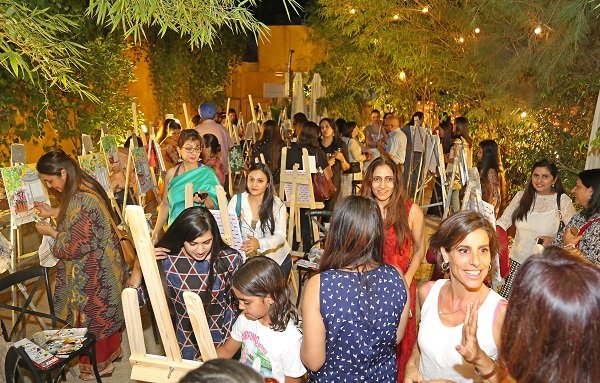 Photo By: Sumit Kumar
The Coloring Box, informs co-founder and art connoisseur, Shail Sachdev, will provide such children an opportunity to participate and compete in state and national level art competitions, with professional artists giving tips and ideas and helping them to put their thoughts on paper. The initiative also plans to provide scholarships to deserving budding artists from the underprivileged background.
For starters, The Coloring Box will mentor 50 children at different locations for one hour every month. "We will provide the supplies, handhold them in the process of creating and making an artwork by guiding them and helping them put their thoughts on paper. We want to be able to identify children who have the potential to develop their artistic side but have no means to do so. We want to go to villages, orphanages, anganwadis and spread some cheer among the children there. We would also like to get into motion 'Art on Wheels', which will visit rural areas, do some art related workshops and spread some cheer there too," informed Sharma.
To start with, The Coloring Box has partnered with Samarpan Foundation which runs a daily kitchen for slum children in Panchkula.
The Art in the Cafe event
Looking to involve the community, co-founder Martha decided to open her restaurant for the event and invited the city's swish set to paint under the open skies and also relish a meal. "The Coloring Box has been set up to raise funds and support, which will be used towards providing opportunity to the underprivileged children from rural and backward areas. We strongly believe that art of expression should not be limited to the privileged few and that resources should be used to provide equal opportunity to all children to express freely and to take pride in their artistic achievements," said Martha.
The fundraiser on Tuesday helped establish a fund to stock up on colouring sets, sketch books, drawing sheets, pencils, erasers, crayons that would be required for the implementation of the idea. The Coloring Box team also sought volunteers who would dedicate two hours in a month for the initiative. The event was a success with many of the city's swish set agreeing to volunteer with their time.
The artworks created on the day were impressive and participants also got to take them home, along with certificates. Among those who attended the event included jewellery designer and entrepreneur Simran Gosal Bhullar, restaurateur Karan Deep Singh Suri, interior designer and art connoisseur Annu Mann Bains, architect and interior designer Bandna Singh, Raya's Sahiba Brar, cookery expert Cookie Marwaha, Anu Vala, Renee Singh, Sharmita Bhinder, Pinky Kumar, Monica Singh, Sonya Sandhu, Ravee Pandher, Anu Kapoor, Archana Gupta, to list a few.
Here are some snapshots from the evening.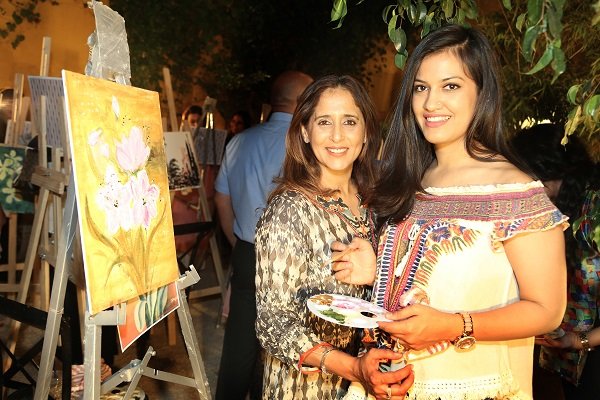 Photo By: Sumit Kumar
Photo By: Sumit Kumar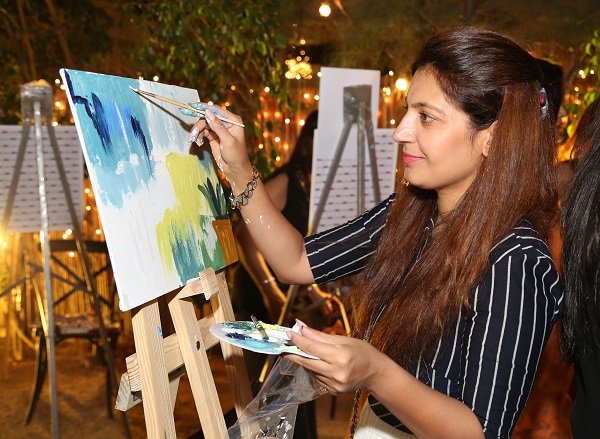 Photo By: Sumit Kumar
Photo By: Sumit Kumar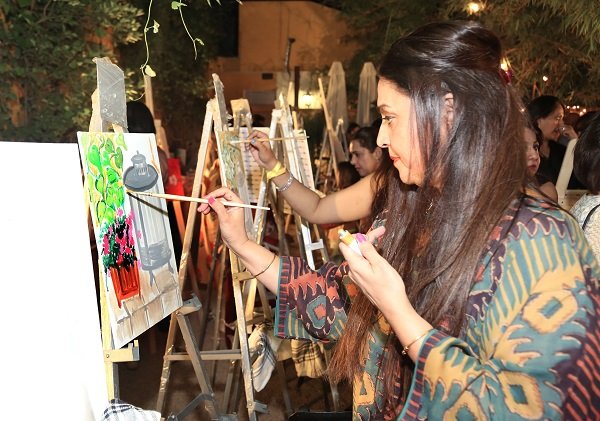 Photo By: Sumit Kumar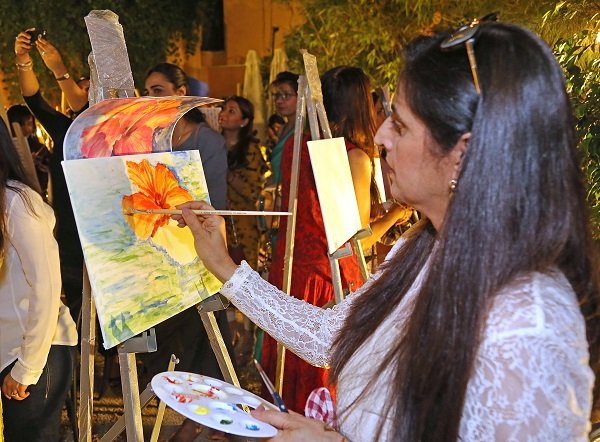 Photo By: Sumit Kumar
Photo By: Sumit Kumar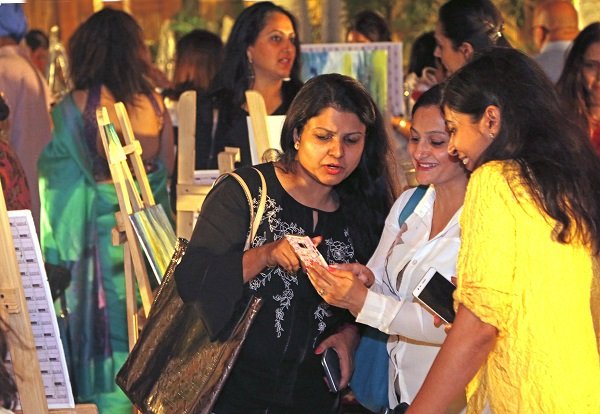 Photo By: Sumit Kumar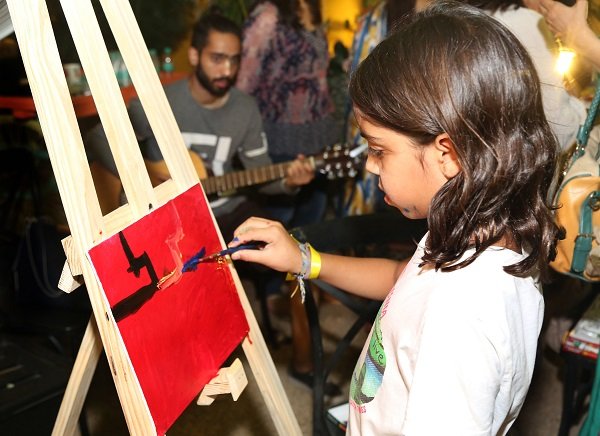 Photo By: Sumit Kumar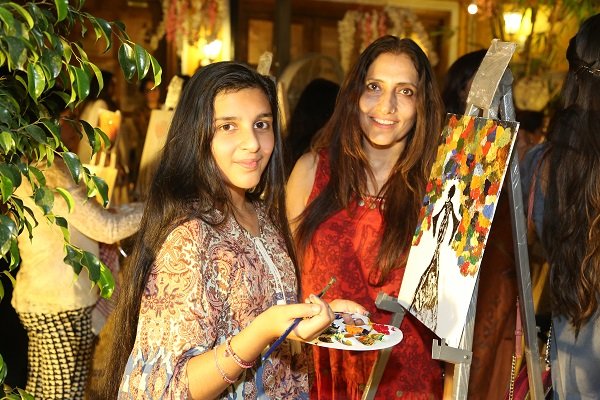 Photo By: Sumit Kumar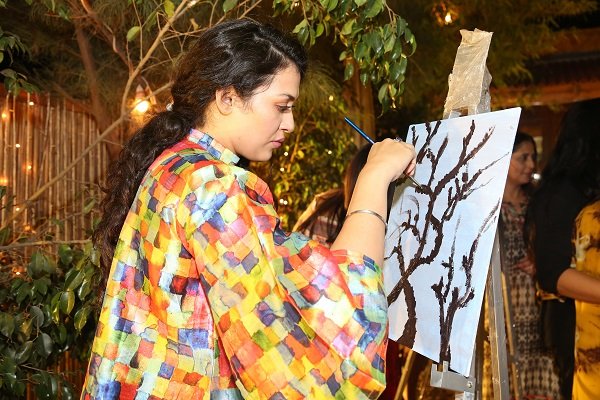 Photo By: Sumit Kumar
Photo By: Sumit Kumar
Photo By: Sumit Kumar