Speaking to LifeInChandigarh.com at the launch of the new additions – wild blueberry and aronia – the two youngsters shared that they had been encouraged by the good offline and online response to the existing portfolio of dried raspberries, blackberries, apricots, plums and green apples.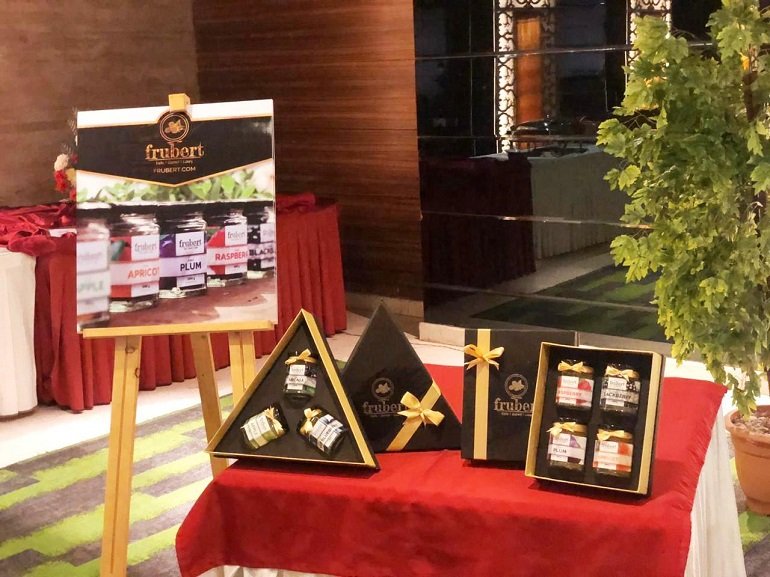 Photos By : Life In Chandigarh
All these are premium products, with the highest quality berries and fruits sourced directly from Serbian producers and dried through an osmotic dehydration process, which is well developed in the European country and does not use harmful preservatives like sulphur dioxide for drying.
The process also ensures that all vital natural nutrients of the berries and fruits are retained, and so are their natural flavours and sweetness. No artificial sugar is added.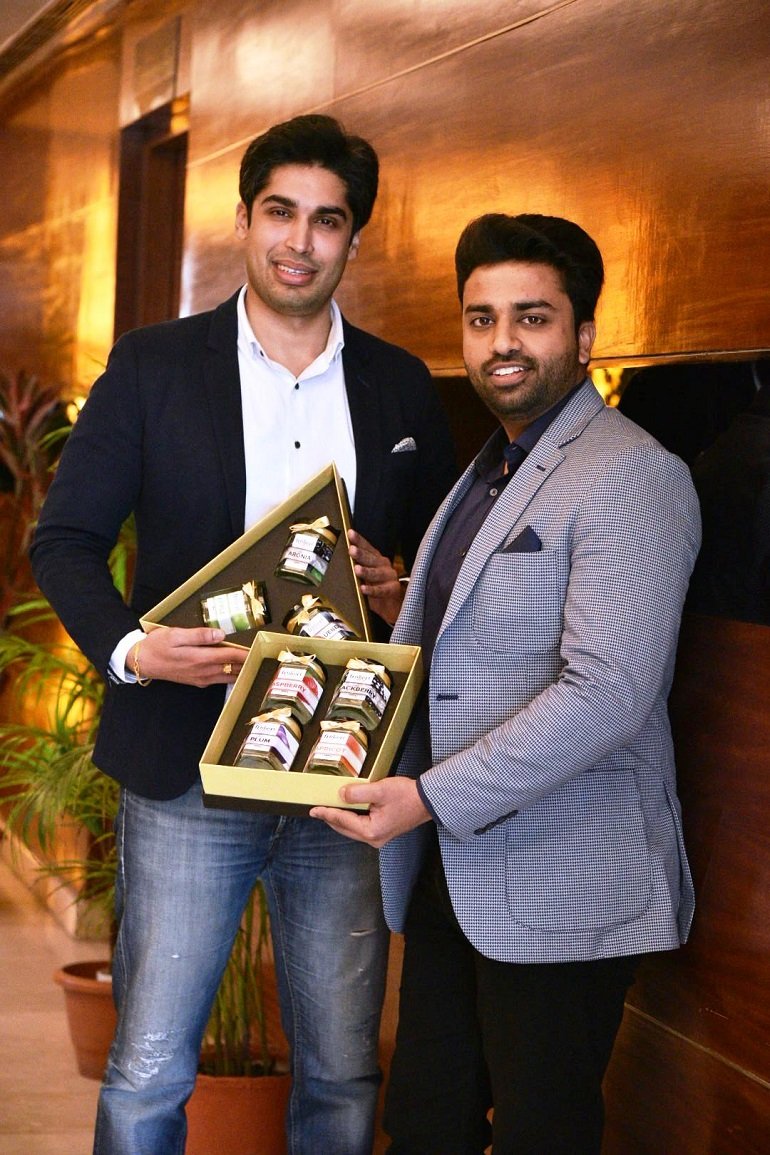 Ashish Garg claimed that the dried wild blueberries are three times more nutritious than the blueberries we are exposed to in India. He also maintained that aronias are a natural choice for controlling blood sugar.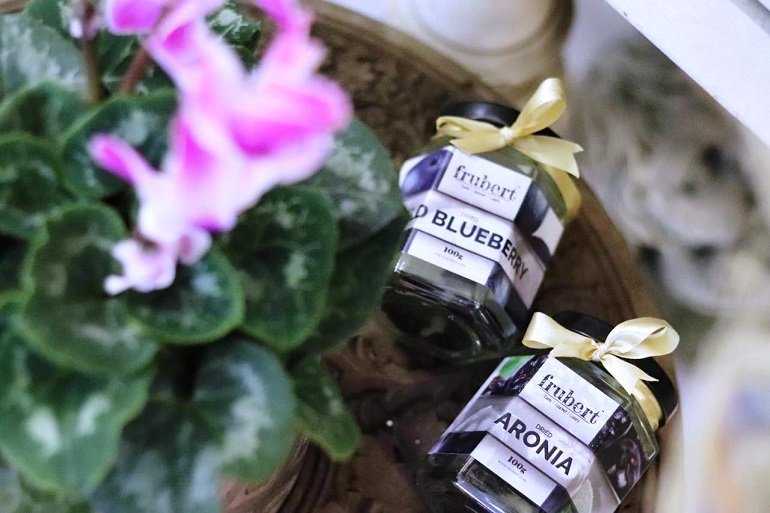 The dried berries and fruits in varied combinations are also available in attractive gift packs, along with another unique Frubert product, extra virgin olive oil with 23 carat gold flakes, a fully imported and marketed by the company.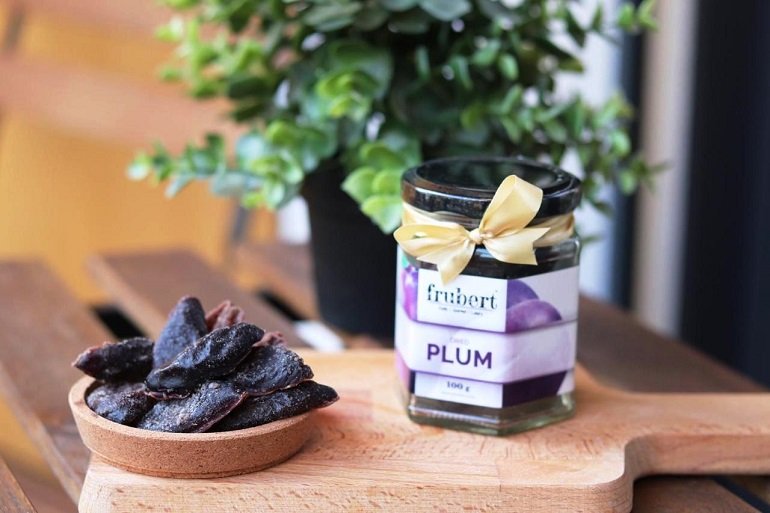 Besides their availability in a dozen premium stores in the tricity, including Punjab Stores in Sector 9, Jagat Singh & Sons in Sector 22, Peshawari in Sector 19 and Cook's Corner in Elante Mall, all these products are available online on the website of the company (frubert.com) and ecommerce platforms Amazon and Flipkart.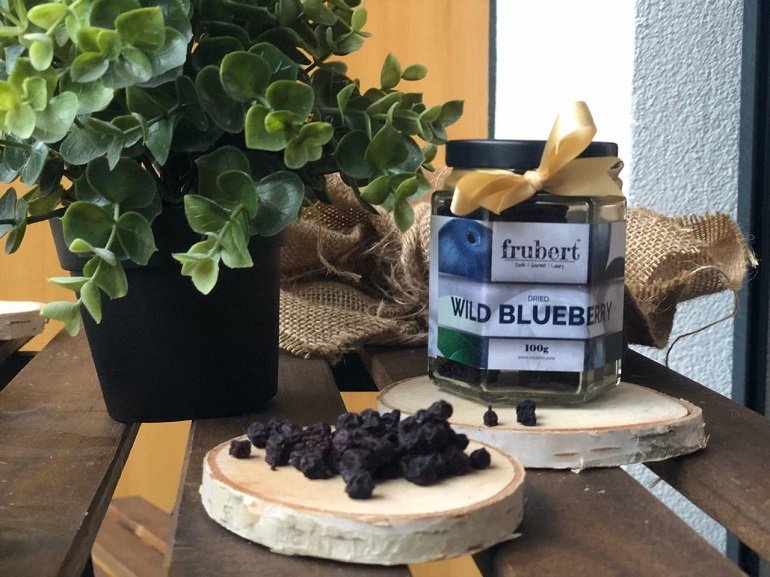 While 100 g dried wild blueberries, blackberries and raspberries in bottle packs are each available for Rs 399, dried aronias, apricots and plums of the same quantity are priced at Rs 299 each. Each bottle of 50 g of dried slices of green apples costs Rs 165. A 100ml bottle of the exclusive extra virgin olive oil carries a price tag of Rs 2799.
The company offers same day free delivery for online requests within the tricity for orders above Rs 1,000.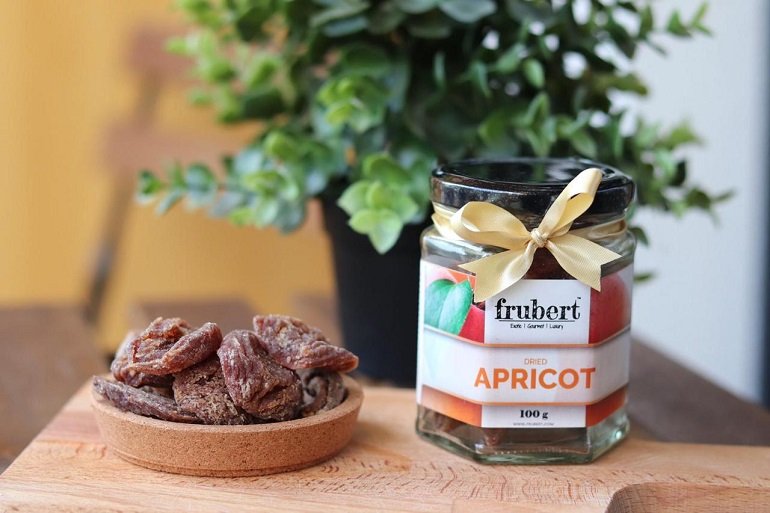 Arjun Anand said the exposure to the wealth of quality berries and fruits, as also advanced processing facilities in Serbia came during his internship as an active member of the worldwide students' organisation AIESEC in that country. But it took years before that exposure opened up a business opportunity, he added.
He felt that taxation on imported fruits was too high. The Indian government must consider a reduction in taxes (which can be as high as 45%), especially on imported fruits like berries which are not grown in the country and are extremely healthy, he emphasised.
Where is Serbia?
Republic of Serbia (capital Belgrade) is a small land-locked country sat the crossroads of Central Europe and Southeast Europe. With a territory spanning over 88,000 sq km and a population less than 7.2 million, the country has as its neighbours Hungary, Romania, Bulgaria, North Macedonia, Croatia, Bosnia and Herzegovina.
LifeInChandigarh.com by APR Media House is an enjoyable digital reading startup, which keeps you abreast of the latest meaningful happenings of interest to large sections of folks in Chandigarh tricity, and expats from the region. It has been promoted by a public spirited senior journalist and media consultant with a view to encourage good quality and healthy journalism, a dire need of the times.
To keep in touch, drop an email or call :
kochhar.apr@gmail.com
9815617676