Summer evenings can be lean and boring. To perk things up and also give residents a chance to view leading thespians on stage, the Chandigarh Theatre Festival is back with a new edition. Organised by Department of Cultural Affairs, Chandigarh Administration and Tagore Theatre Society, the three day festival begins from May 26 at the Tagore theatre.
Here is the schedule
May 26 - Tota Maina Ki Kahani
About the play - Gaurav (Gaurav Sharma) and Kajal (Kajal Vashista) fell in love at first sight and marry, but it didn't take much time to turn them into Tom - 'Tota' and Jerry - 'Maina'. Champak Chacha (Liliput) is their neighbour and a father figure to Kajal and Gaurav. He is sweet, jovial and full of life. At times, he is troublesome for Gaurav because he knows about their marital problems. The play also stars Himani Shivpuri.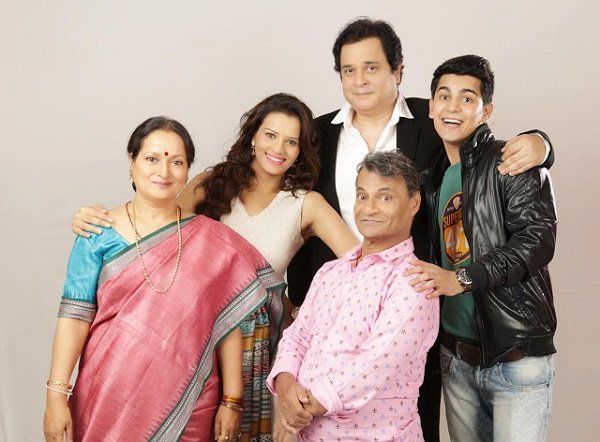 May 27 - Anjam-e-Gulistan Kya Hoga?
About the play - This Hindi play presents the current corrupt system. It shows the pain of common man and how high command officers exploit his rights. Governing bodies like people's representatives, government officials and mediators and bureaucrats have been named or called as owls by the writer in this corrupt system. Stars a large cast including actor Dharmveer Bharti.
May 28 - Tulsi
About the play - Starring acclaimed theatre actor and director Shekhar Sen, 'Goswami Tulsidas' is a mono act musical play written, composed, acted and directed by Shekhar Sen. The play depicts the entire life sketch of the saint poet Goswami Tulsidas of the medieval period. The pious soul of Goswami Tulsidas comes on the earth for a day and he tells his own story. It's interesting to know how an orphan beggar boy becomes the greatest poet of India.
What: Chandigarh Theatre Festival 2017
When: May 26 to 28
Where: Tagore Theatre, Sector 18, Chandigarh
Time: 6.30 pm
Entry: Rs 200/300. Tickets are available on www.tagoretheatrechd.org