It's one of the most awaited exhibitions in summer. And like always this edition of CII Coolex doesn't disappoint. The one of its kind exhibition on refrigeration, air-conditioning and ventilation, organised by Confederation of Indian Industry, opened on Friday at Himachal Bhawan in Sector 28, Chandigarh.
Given how the temperature has been soaring in the last few days, the exhibition comes as a cool respite, especially for those looking to upgrade their air conditioners or check out new cooling options. There are 23 top brands on exhibit at the fair. The four-day exhibition would include product demonstrations and product launches from April 21 to 24. Here's what caught our eye:
Air coolers in a new avatar
Much before air conditioners became popular, the humble 'desert' cooler did much to give respite from the heat. Yes they were tad noisy but they did manage to blow out cool, flowing air. Their popularity might have fallen in the last couple of years but looks like the air cooler is back with a vengeance and with a serious makeover. At Coolex, there is an entire hall dedicated to the new arrivals. Not only do they look swanky but have been modified to be used indoors, not just on windows. At the Usha stall, we were particularly impressed with the models that can be conveniently rolled into any room. What's more they now boast of neater bodies, compact water tanks, noiseless fans and some even come with remote control options. Some models also have a digital display of temperature and neatly styled press buttons.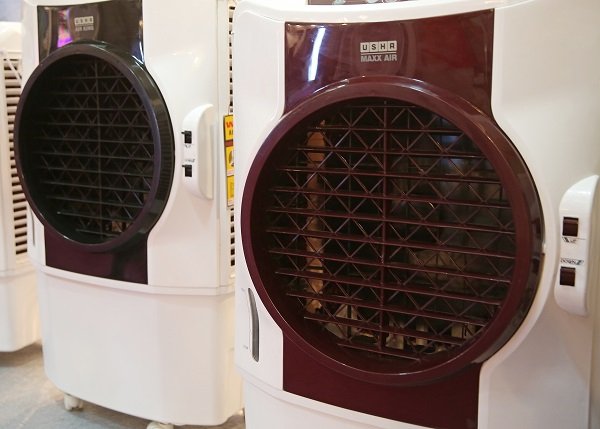 Also making a stylish entry are air coolers by McCoy brand. We liked the tall body designs here that could well be mistaken for air conditioning units. Most of the brands have upgraded the water pads used in coolers that are far from the traditional 'khus' ones that tend to emit a smell. The 'Symphony' brand also has an enviable range on offer.
The exhibition has umpteen models to choose from depending on the size of the room and they come at different price points. Expect to shell out upwards of Rs 8,000 for a good buy. Most of the brands are offering special exhibition discounts.
The Smart Refrigerator
The last couple of years have seen refrigerators or fridge in common parlance, get smarter. Double doors to those multiple trays to bottom freezers options, the styles and options are getting better with newer models. 'Energy-saving', 'smart and intelligent' are the keywords that brands are using for their products. At Coolex, we were taken in by how good looking the refrigerators now look, complete with high-definition bold metallic colours and smart use of design. The new summer collection from Hitachi is indeed impressive.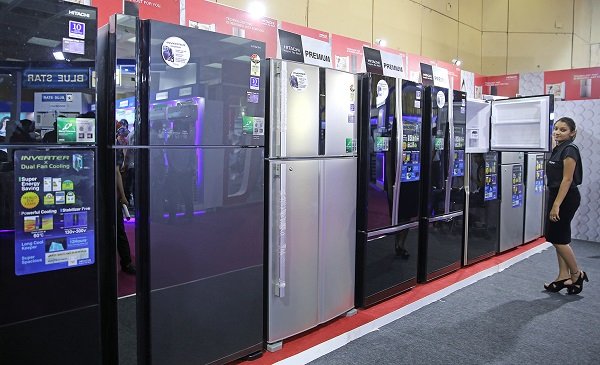 New age air-conditioners
Cooling solutions in ever rising summer temperatures are vital to beat the heat. Coolex offers not only energy-efficient but cooling solutions based on 'green technology' as well. Among the new launches are Quantum ACs, air purifiers and unique split AC with Wi-Fi facility, 3D Cool Extreme Performance Technology in AC as well as some models whose temperature can be set in decimal. The brands on display include Blue Star, Carrier, Daikin, Godrej, Haier, Hitachi, IFB, LG, Lloyd, Mitashi, Mitsubishi, O General, Videocon, Whirlpool, to list a few. Like with air coolers, most of the brands dishing out ACs are offering special exhibition discounts and deals.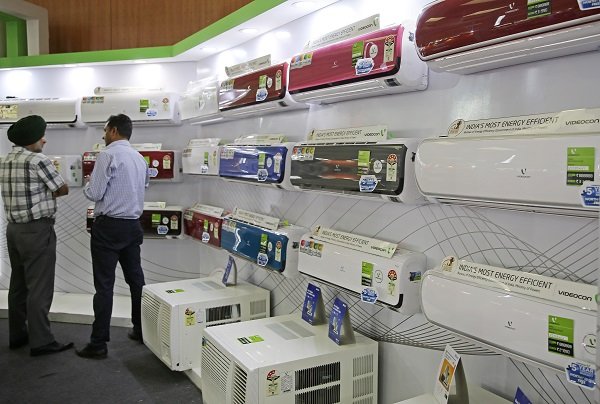 What: CII Coolex 2017
Where: Himachal Bhawan, Sector 28, Chandigarh
When: The exhibition is on till April 24
Entry: Free