Panag, who sounded dejected when the results for the presidential elections were announced in the morning, appeared to be recharged on receiving news of two of his panellists being successful in the race for the managing committee. Congratulating Gill on his victory, Panag promised to provide constructive support to Gill and his team in all activities undertaken in the interests of the club, while at the same time urged him to administer the club in a manner which is transparent and above board.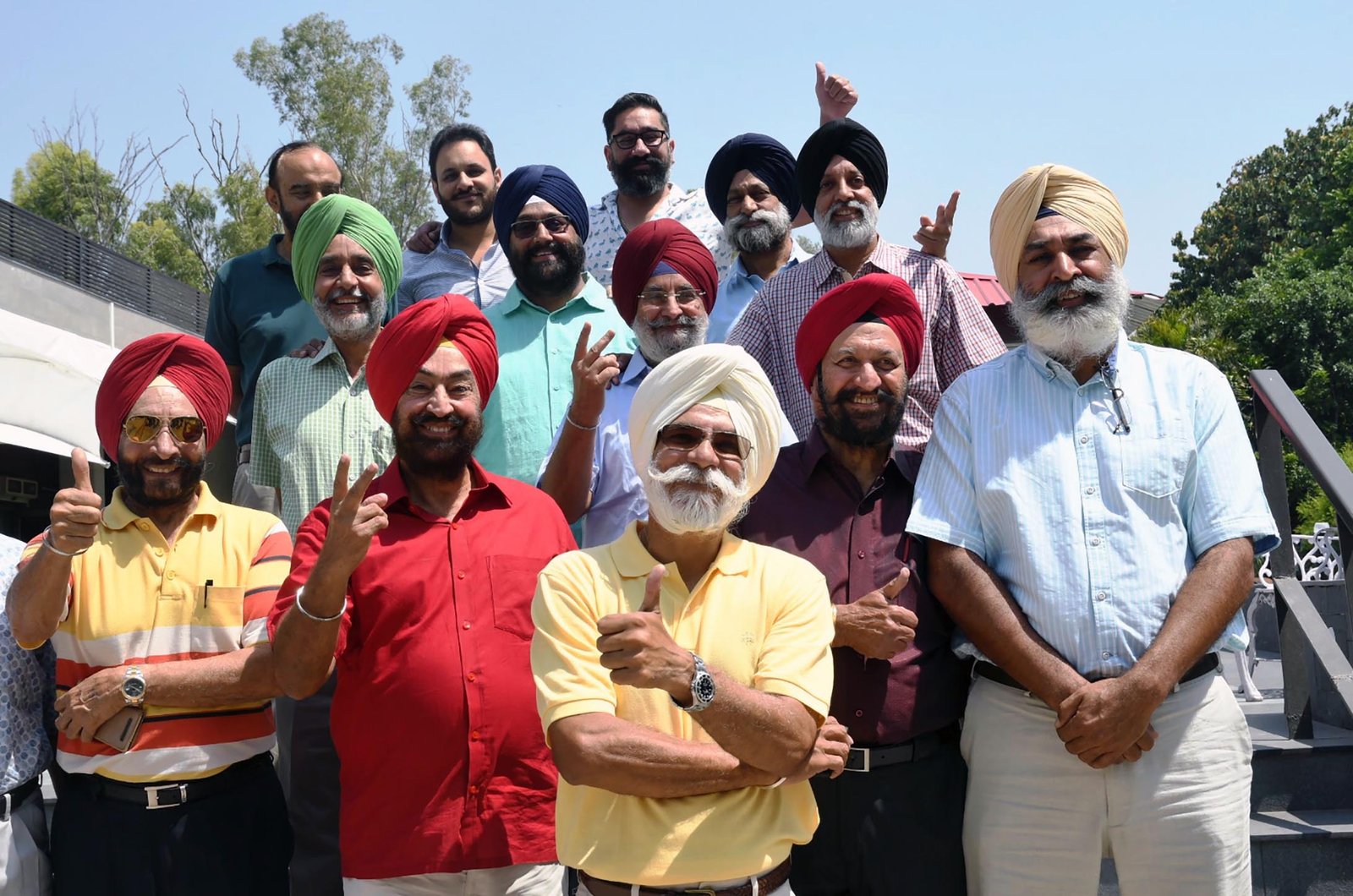 Photo By : Life In Chandigarh
With Monday's victory, Gill, who polled 663 votes against Panag's 250 in the elections marked by a very low voter turnout, becomes the second longest serving President of the club since the early 1990s when it strictly enforced the rule of not more than two consecutive terms for President or managing committee member. Gill served the club as President for two consecutive terms in 2009-2011 and two terms again in 2014-16. He has also remained Vice President, Honorary Secretary and Captain of the club, besides serving as referee and voluntary observer for tournaments.
The highest serving President of the club in recent times has been then serving IAS officer of Punjab cadre Gurinderjit Singh Sandhu who did six terms - three two-consecutive-year terms in 1999-2001, 2005-2007 and 2012-2014.
Lt. Col. JS Panag had jumped into the fray at the eleventh hour when it became apparent that none was ready to challenge the ruling group. He could manage to field only three men for the 11-member managing committee. Left with little time and human resources for campaigning, he relied heavily on the anti-incumbency factor. But then the voters were clearly not able to convince themselves to support him, considering the small team he was commanding. The issues he raised, and the promises he made, were thus rendered irrelevant.
Only two ex-Army officers have remained presidents of the club ever since its inception in the early 1960s. Lt. Col. AP Singh (retd.) was president for three terms in 1988-89 and 2003-05 while Lt. Gen. Depinder Singh (retd.) held the post in 1995-96.
Votes polled by successful managing committee members :
1. Brar Kulbir Singh (Sweety) – 600
2. Amarbir Singh Lehal (Sandy) – 577
3. Lt. Col. HS Chahal (retd.) (Bobby) – 548
4. Amarinder Singh Aulakh (Gags) – 539
5. Balbir Singh Mangat (Bob) – 505
6. Dr. GS Kochhar – 499
7. Jaspal Singh Sidhu – 468
8. Col. AD Singh (retd.) (AD) – 461
9. Col. Iqbal Singh (retd.) – 458
10. Sanjit Singh Bala – 453
11. Col. BS Rangi (retd.) - 377