The idea of the flagship running event of India's own HDOR platform, started formally in 2015, is simple - each participant runs minimum 2 kms every day of the 100 consecutive days with no pressure on timing or pace. A HDOR mobile app, with a supported mobile app for activity tracking, like Strava, records a participant's daily run/walk.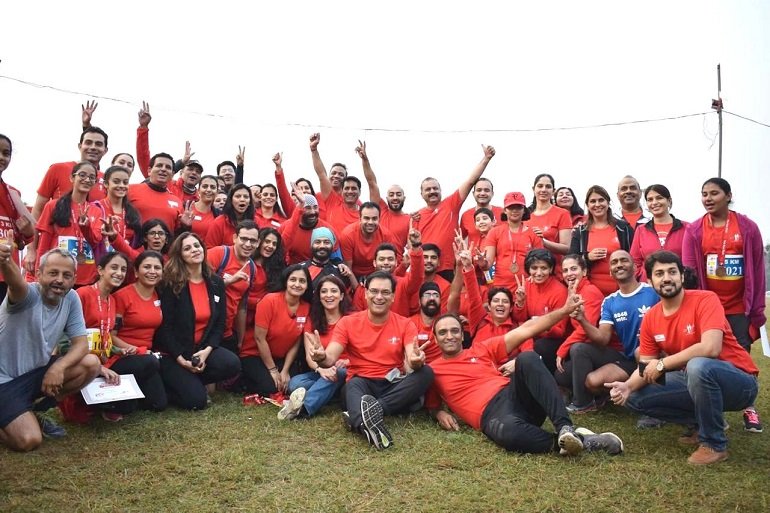 This year, because of the pandemic, the organisers reduced the minimum daily requirement of 2 kms per day run/walk to 1 km, and also minimum activity days to 40 days instead of 100 to qualify a participant as an event finisher.
This year's performance by TRC members in the challenge has been exceptional. Out of 97 members who registered, 65-odd (70% of them women) actually participated, and all of them completed the challenge, which by itself is an outstanding effort. In all, the members of TRC logged 56,909.6 kms over the 100 days from June 27 to October 4.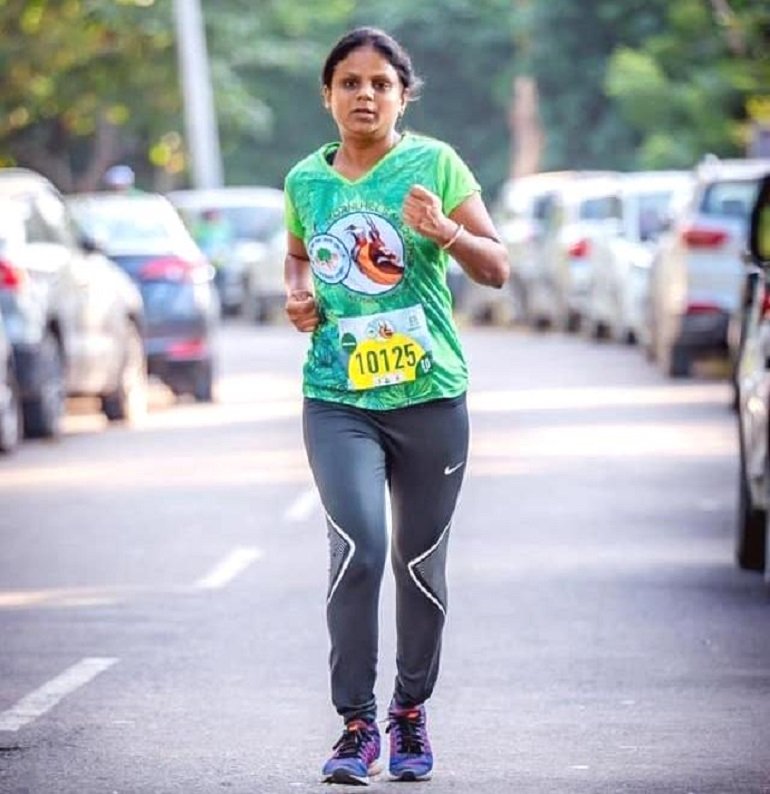 Power-packed performance: Swati Mittal
The top performer for the club was Swati Mittal from Panchkula who finished 9th overall on the leader board across all categories, 3rd overall among women and 2nd in her age category (30-40 years) among women. The gutsy runner logged a total of 5082.1 kms during the 100 days at an average speed of 8 min and 35 sec per km. She capped her performance on the final day of the challenge with a 109 km run at a stretch.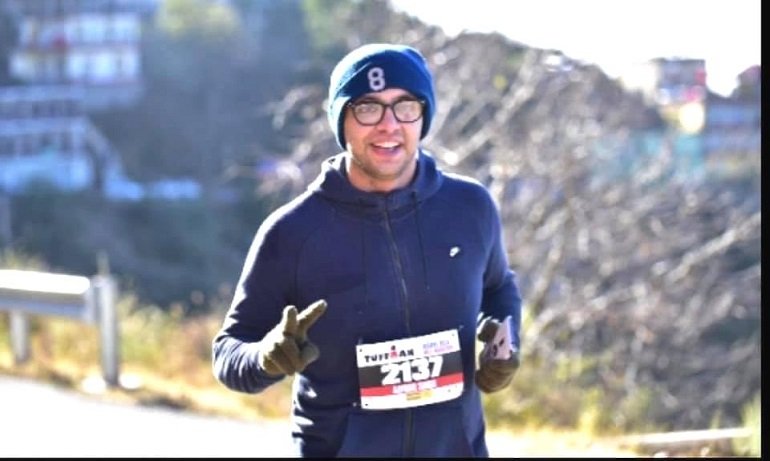 Logged 3351 kms : Aayush Singh
Aayush Singh, a student from Panchkula, finished 25th on the overall leader board, 20th among men, and 2nd in his age category (19-29 years) among men, logging 3351.2 kms during the 100 days with an average speed of 8 min and 18 sec per km. On the last day of the challenge he ran 100 kms.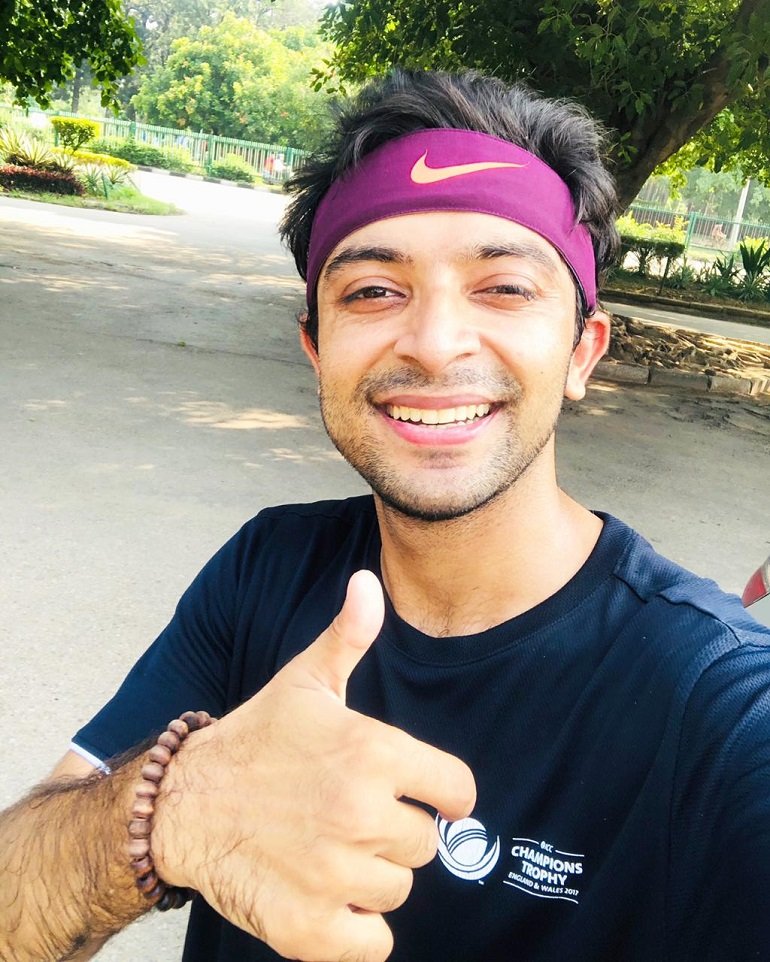 Astonishing pace : Anmol Chandan
But the one to get noticed at the national level, for the average speed at which he ran the challenge, was Anmol Chandan, a lawyer. Though he finished 56th overall across all categories, in his age group (19 to 29 years) among men, he stood at No. 4. Logging 2452.3 kms over the 100 days, he clocked an average of 6 min and 11 sec per km, attracting attention of runners around the country.
Such achievements are invariably a result of collective effort, but members credit Paveela Prashar Bali, whom they fondly call "Captain", for nurturing the group from a handful of casual runners to a 300-plus strong and one of the country's top running clubs. In her middle ages, Paveela, who wears many hats - apart from being a passionate runner, she is a philanthropist, environmental activist and adventurer, makes light of their assertion that she helped them on their feet and changed the running culture of the city.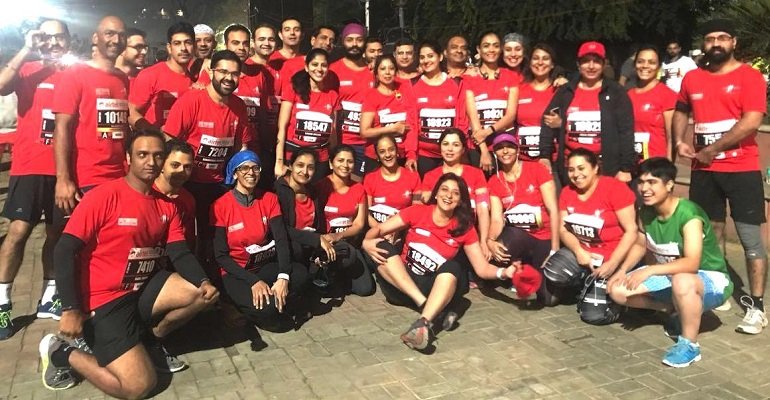 "When you are part of a group, the motivation remains high. Everyone pushes and prods the others to stretch that extra mile, resulting in new challenges being thrown up and new landmarks achieved," she shares enthusiastically during a conversation with LifeInChandgiarh.com.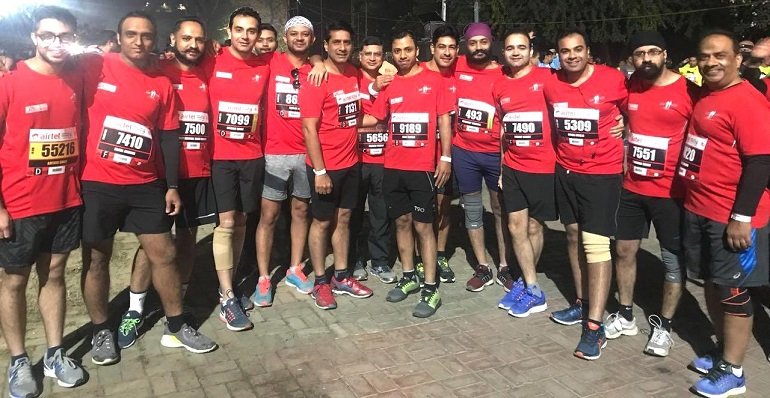 Describing TRC's journey through this year's 100 Days of Running amid the pandemic, she says, "Many restrictions this year made it very difficult for so many of us to compete in the challenge, but nonetheless they did, real champions!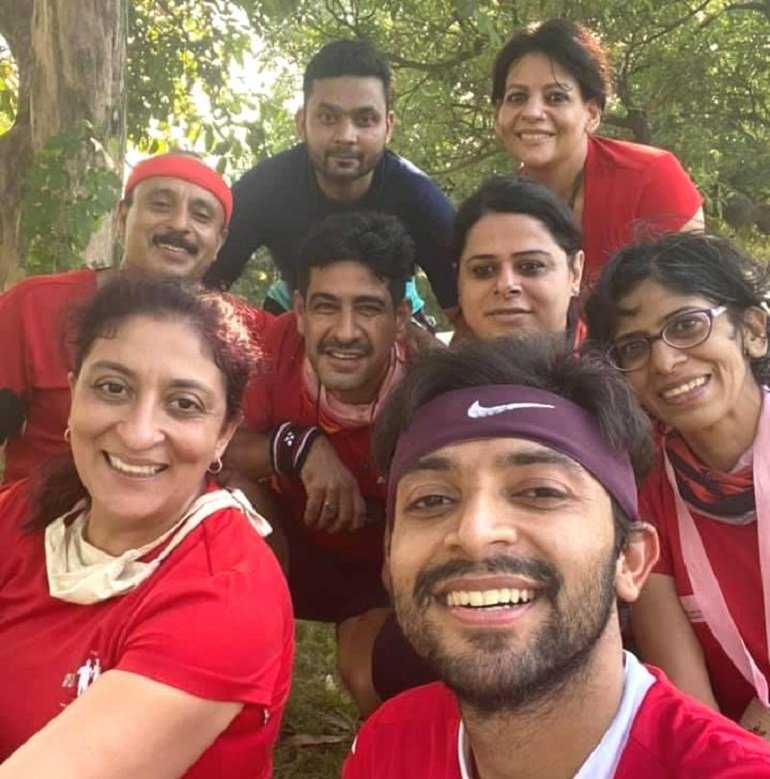 "Captain" Paveela Prashar Bali
"Right through the 100 days there was passion, pain, sweat and grime, running in extreme temperatures to overcome our bodily discomfort to perform to the best of our ability. No one ever thought of giving up, from running 2 kms a day to 100-plus kms a day, we saw it all. Pain and gain were both ours. We ran in the heat, in the rain, and in pain...."
Paveela herself logged 1660 kms during the 100 days challenge, improving her personal best both in terms of timing and distance, and was placed 6th on TRC's own leader board. On her 46th birthday she ran 46 kms to celebrate.
Says Ashwin Mohan, an active member, about her, "With that kind of positive, indomitable and dogged spirit, she is our eternal support for whatever we want, and whenever we want. She never says no, and she doesn't like to hear no either. This trait of hers has taken TRC to dizzying heights in the last few years from a small group of casual runners to currently one of the top running clubs of the country,"
Apart from the top 10 on the TRC leader board for the 100 Days of Running, Paveela has a word of praise for "an awesome bunch of runners who ran every day for 100 days come what may!
"On the last day (Oct 4), we had 16 of our fabulous runners who ran a wonderful half marathon (21.0975 kms), some of them for the first time in their lives."
Navya Jain, not a regular runner, came in for special mention by Paveela. She started with 2 kms and eventually ended up doing 12-15 kms and three half marathons during the course of the 100 days. Battling injuries, Poonam Rao also upped the ante, constantly raising the bar from 2 kms to 15-17 kms a day. Monika Bhola improved her running distance from 200 kms last year to 500 kms during the 100 day event.
Senior citizens have also been a great motivation for the younger runners. Into her 66th year, champ Karuna Sharma made good progress over her last year's total distance of 406 km to log 626 kms this year. Col (retd) Gurmeet Singh (68), who has been running since he was a child, also encourages the group with his enthusiasm and positivity, and his daily runs.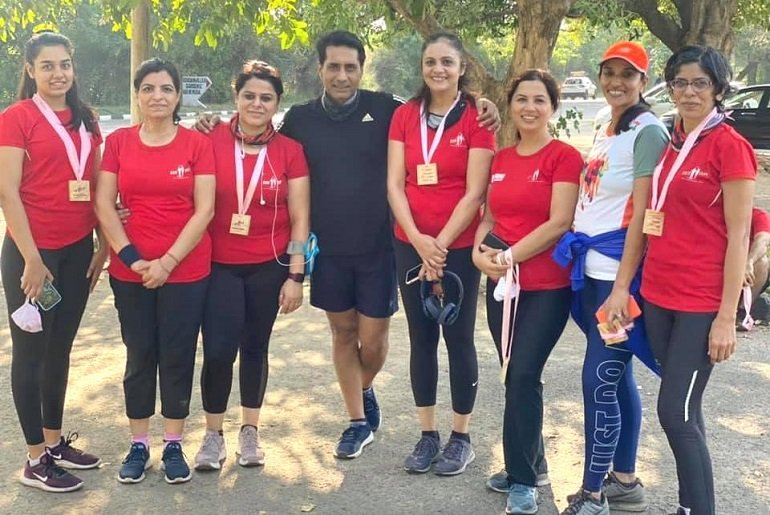 Then there are those who back the performers by supporting them with hydration, energy and encouragement. Among these Paveela does not fail to acknowledge the invaluable contribution of people like Rajeev Sood, Amit Ahuja, Aprajita Lobana and Ashok Sharma.
Paveela does not agree with the general public perception that running is difficult. "It is the simplest form of physical activity. You don't need any equipment. Just put on your running shoes (you can also run barefoot, if you are comfortable with that) and off you go."
She also challenges the doctors who claim that running has an adverse impact on the knees. "All our runners are super fit. In fact, many have been able to resolve their long standing physical and mental issues to a large extent just by starting to run," she asserts.
So, don't hesitate, and start running, from tomorrow!
LifeInChandigarh.com by APR Media House is an enjoyable digital reading startup, which keeps you abreast of the latest meaningful happenings of interest to large sections of folks in Chandigarh tricity, and expats from the region. It has been promoted by a public spirited senior journalist and media consultant with a view to encourage good quality and healthy journalism, a dire need of the times.
To keep in touch, drop an email or call :
kochhar.apr@gmail.com
9815617676