It was the perfect milieu of thinkers, writers, poets who had all gathered under one roof. The occasion was Chandigarh Sahitya Akademi's annual award ceremony organised at the UT Guest House this Saturday morning. The Akademi's jury sifted through a large number of entries in different categories for the awards.
The award for the best book in 'Hindi Poetry' went to Sumita Misra for her book 'Waqt ke ujaale mein' while Sulekha Sharma's collection of short stories - 'A Magic Chest of Mysteries' has been awarded the best book in the 'English Short Story' category. Renu Behl's 'Dastak' won the award in the 'Urdu Short Story' section while 'One Word' by Anuradha Bhattacharya won in the 'English Novel' category.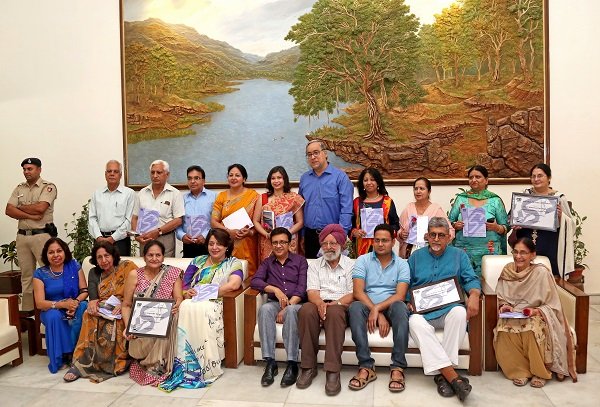 Photo By: Sumit Kumar
There was also a section that acknowledged the work of writers in children's literature. 'Memories of School Time' by Harsimran Kaur was awarded for best book in English for children while Manohar Shukla took the honours for his book for children in Hindi titled 'Balveer Chandu Nandu'.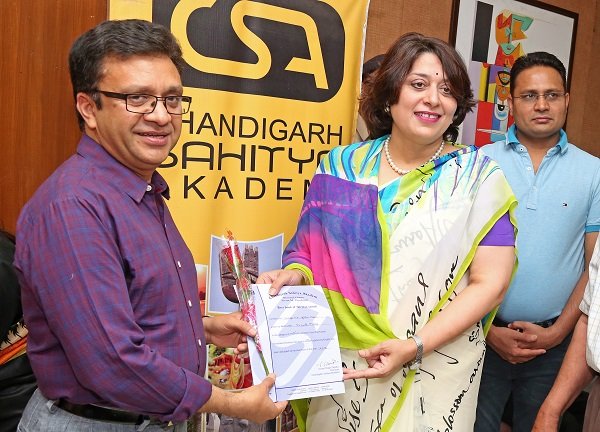 Photo By: Sumit Kumar
The award winners were given certificates and a cash prize of Rs 25,000 each. The winners' list also included Gurmeet Singh (Hindi essay), Sanv Richa (Hindi translation), Hemaa Sharma (Hindi short story), Subhash Sharma (Punjabi poetry), Nirmal Jaswal Rana (Punjabi short story) and Malkit Basra (Punjabi Children Literature).
Photo By: Sumit Kumar
Photo By: Sumit Kumar
"We have awards recognising all languages including Sanskrit but there were no entries this year," informed a spokesperson. The award ceremony also honoured well-known personalities from the city for their outstanding contribution to literature/language with an award of Rs 51,000. The award of recognition was given to Jai Prakash Sharma (Hindi), Rajinder Kaur (Punjabi), Rana Nayar (English) and Rehana Parveen (Urdu).
Photo By: Sumit Kumar
Anurag Aggarwal, Home Secretary, UT Chandigarh was the chief guest on the occasion and gave away the awards.