Conversing with news website LifeInChandigarh.com on the sidelines of the formal launch of Aakarshan Women's Designer Wear Store in Sector 22A on Wednesday, its owner Adish Jain shared some thoughts on the idea behind launching the store.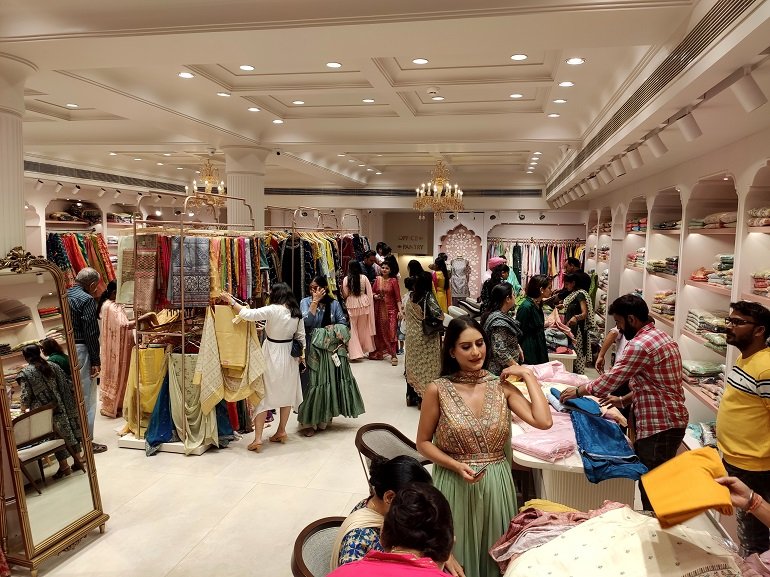 Photos By : Life In Chandigarh
"Every bride would like to keep up with the latest trends while planning the trousseau of her dreams for the big occasion, but the designer 'lehengas', for example, cost a bomb. Most people can ill-afford such expensive designer wear, but are compelled to still go ahead," he said, adding "we are here to help such brides and their families to painlessly fulfil their dreams."
Relating a most recent incident, he said "Only yesterday a Sikh family visited us to purchase a 'lehenga' for their daughter-bride. They loved a pista green colour piece with exquisite golden embroidery but were apprehensive that it would be completely out of their pocket. They were shocked, pleasantly so, when we quoted a price of just Rs 20,000."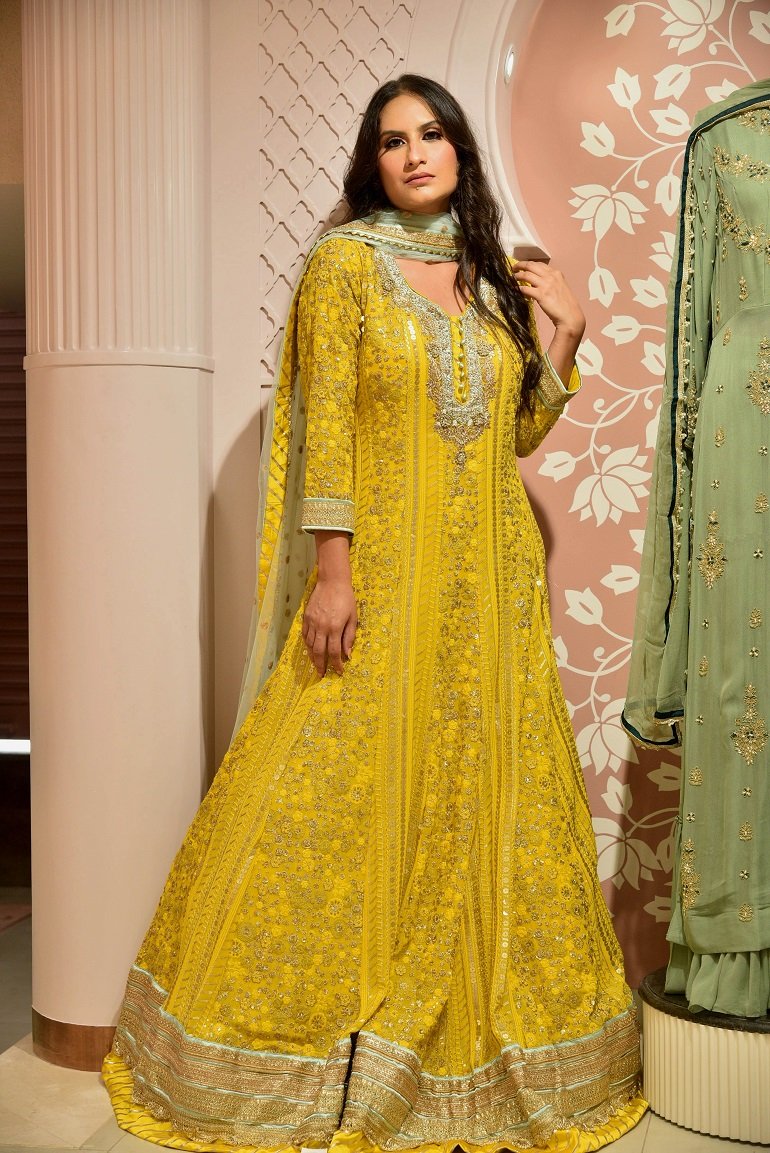 This is exactly what, Adish claims, Aakarshan women's designer ethnic wear is all about. "Since we understand fabrics and dress materials from 40 years of experience, in all our offerings, we are able to provide our customers with the most appropriate and best quality fabrics and finesse of work in our embroideries and other embellishments, done by highly skilled in-house 'karigars', at down to earth prices," he asserts.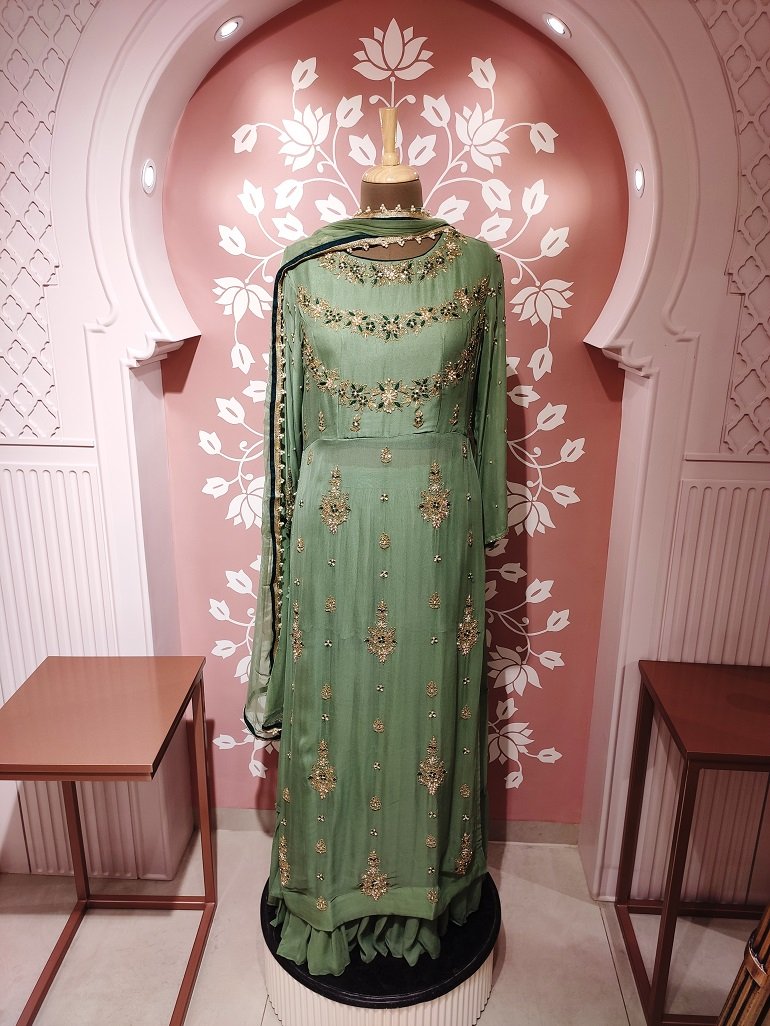 Besides the ethnic designer ware on offer in the store, Aakarshan specialises in customisation as per the customers' demand. "Show us exactly what you want, even celebrity designer outfits, and, taking inspiration from what we see, we deliver good quality similar creations at much less the cost as the original stuff," Adish emphasised.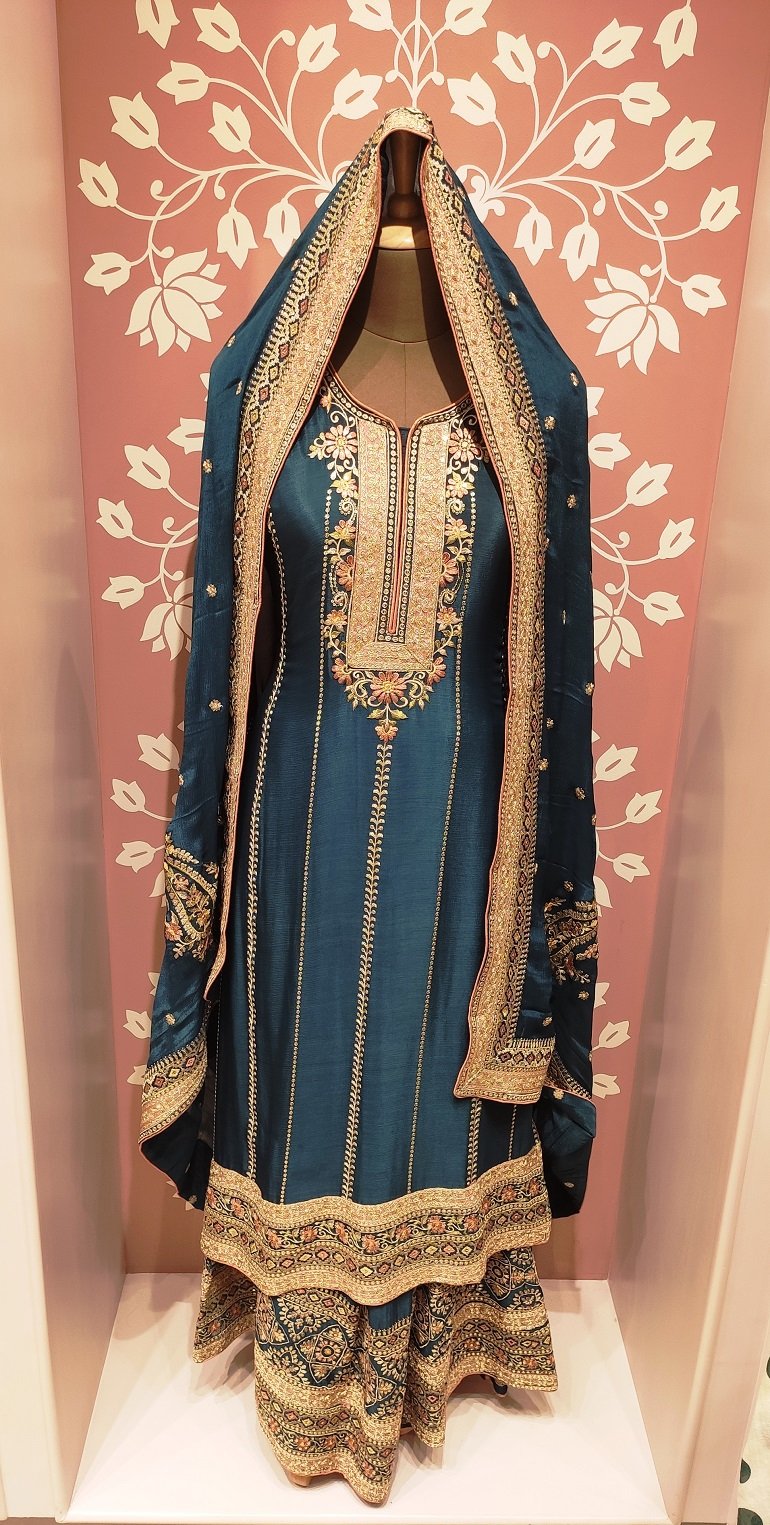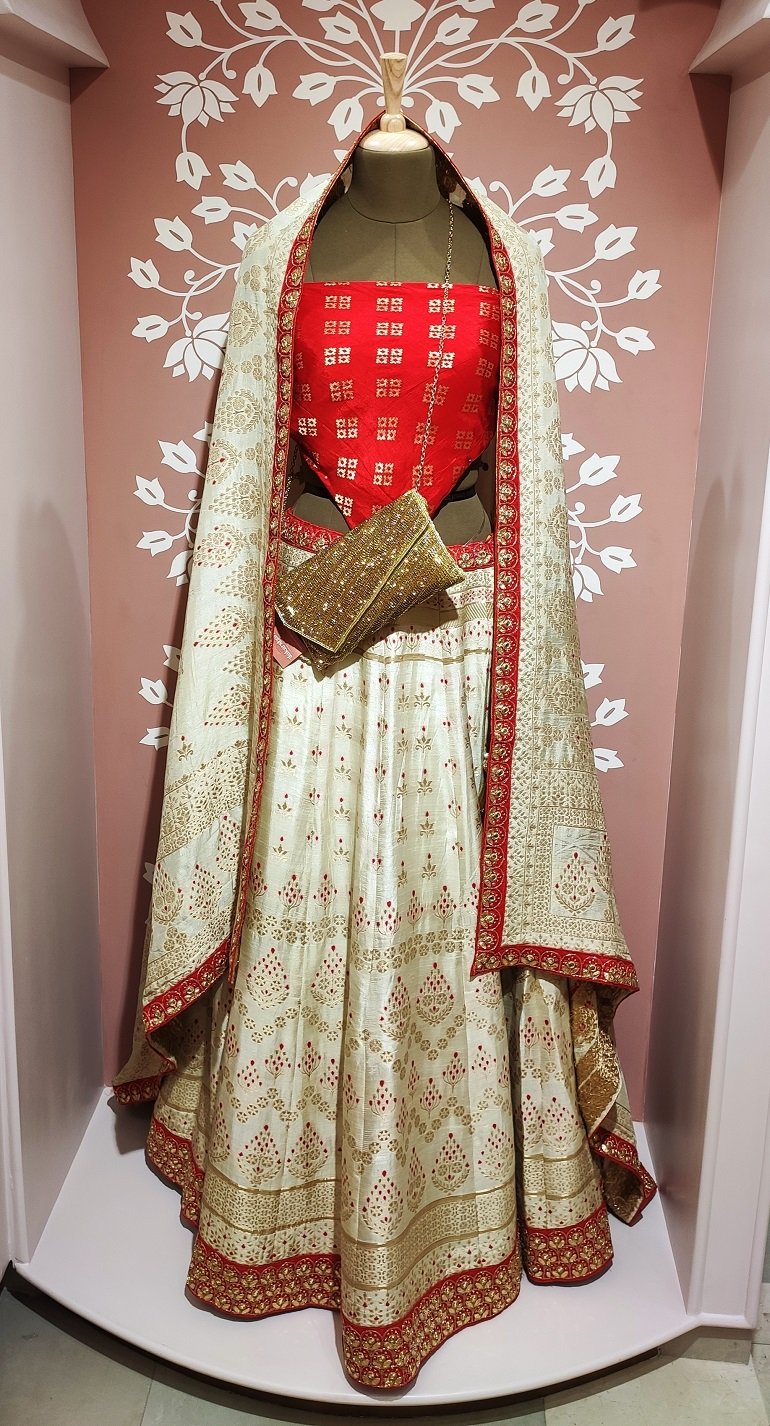 The store has on display regular women's office wear, home wear and designer outfits for different occasions. Among the variety of options available are designer suits, unstitched suits, dresses, gowns, plazo suits, sarees, lehengas, shararas, geraras, hand bags, dupattas, stoles, shawls and more.
Adish shared his plans to open Aakarshan stores in Mohali, Panchkula, Zirakpur and Kharar in the near future.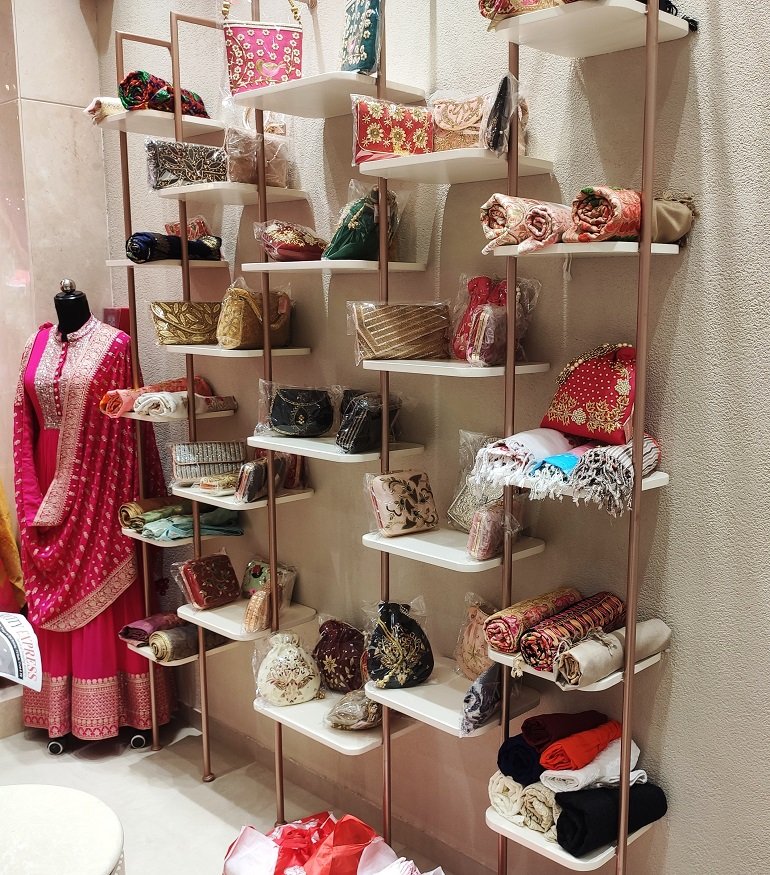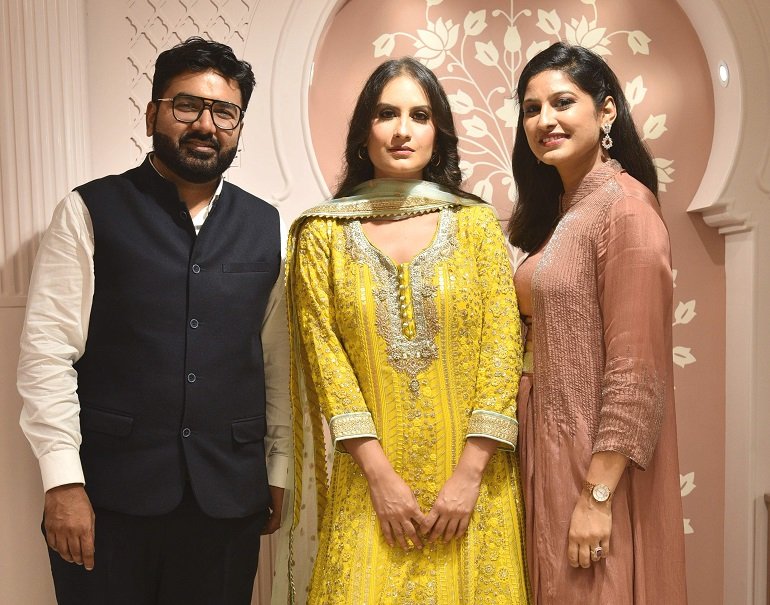 The owners Adish Jain (left) and Garima (right)
LifeInChandigarh.com by APR Media House is an enjoyable digital reading startup, which keeps you abreast of the latest meaningful happenings of interest to large sections of folks in Chandigarh tricity, and expats from the region. It has been promoted by a public spirited senior journalist and media consultant with a view to encourage good quality and healthy journalism, a dire need of the times.
To keep in touch, drop an email or call :
kochhar.apr@gmail.com
9815617676