Summer holidays are all about having fun, visiting places and also learning something new. It's also the right time to make the most of summer workshops that promise creative activities along with having a good time. If you are looking to keep your child creatively occupied this summer, here are some options to explore in the city and beyond.
Photo Courtesy: Hamleys
Weekend fun at Hamleys
One of the biggest toy stores in the region, Hamleys is hosting a fun-filled session of weekend workshops for children in the age group of 4 to 12 years. The 'Get Creative' workshops will be conducted at the Hamleys store and will present children with specially conceptualised, theme-based activities entwined with great learning experiences. The workshop will cover exciting categories like travel, science, art and craft. Participation is free of cost and one can register by logging on to the brand's Facebook India page with registration details available for every weekend activity.
Where: 2nd floor, Elante Mall, Chandigarh
When: Every Saturday and Sunday till June 4
Timings: 5pm to 6pm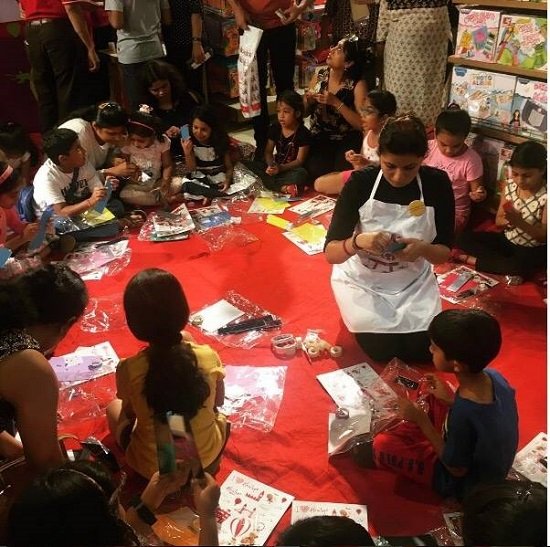 Photo Courtesy: Hamleys
Dream a cake presents Kids Cooking Workshop
Don't we all love to rustle up our own desserts and cake? Increasingly, children are keen to try their hands at cooking. Keeping that in mind, Dream a cake is all set to roll out its Kids Cooking Workshop. Led by Bhavna, the workshop will teach two dishes very day. There will be fireless, safe cooking. Children will also get to take home samples with detailed recipe card. There will be a certificate given after completing the workshop. While all the food material is included in the workshop fee, there will be surprises for participants too and a party for mothers on concluding day. The cost of workshop is Rs 3,500 per child.
Age group: 5 to 15 years
Where: House no 183, Sector 10, Panchkula
When: May 28 to 30
Timings: May 28: 4 pm to 6 pm; May 29: 11.30 am to 1.30pm; May 30: 11.30 am to 1.30 pm
For registration call Bhavna at 9417251760
The Nurtury presents 'Summer Fiesta 2017'
Packing in multiple activities is The Nurtury with their summer fiesta workshop. Activities include fun with phonics and elocution; art and craft and DIY activities; story telling; mind games and riddles as well as dance lessons in Bollywood, Bhangra and Western. The special attractions also include treasure hunt, gala party, fun games and nature walk.
Age group: 3.5 years to 12 years
Where: # 69 Swastik Vihar, Phase - 1, Mansa Devi Complex, Sector 5, near Paras Bliss Hospital, Panchkula
When: May 22 to June 3
Timings: 10 am to 1 pm
To register, whatsapp or call 9878134286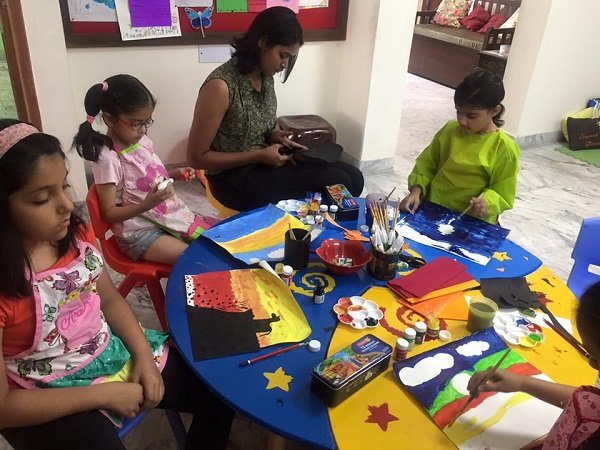 Photo Courtesy: The Nurtury
The Himalayan Fun Family Retreat
This retreat is designed for the whole family. Kids get better at the critical life-skill of writing. Adults dig deeper into parenting skills or choose to relax and take it easy. The Creative Writing workshop is for 10 to 16-year-olds, and helps them get better at writing: storytelling, descriptions, communicating. This workshop is led by a team of two Himalayan residents - Chetan & Renu. Parenting sessions will be conducted by Dr. Vandita Dubey, US Licensed Psychologist. The retreat is approx 9 hours drive from Delhi. The nearest big town is Mukteshwar (12 km from venue). All workshop participants and non-participants will be a part of all common activities like forest walks, barbecues, star gazing and picnics.
Age group: 10 to 16 years
Where: Frozen Woods, Village Satkhol, District Nainital, (Near Mukteshwar), Uttarakhand.
When: June 14 to 18
Contact - 9717615666 or log on to www.himalayanwritingretreat.com

For more summer workshops, check out http://www.lifeinchandigarh.com/whats-on_tiny-feet-giant-leaps-rolls-out-summer-plans