In this blistering heat where everything seems fiery including the sights, this exhibition offers respite. 'Soulful Sojourn' an exhibition of paintings and collages by city-based artist Anu Singh puts forth soothing artwork. Pastel flowers in bloom, bunch of ferns against a white backdrop, bouquet of daffodils...it's nature at its beautiful best.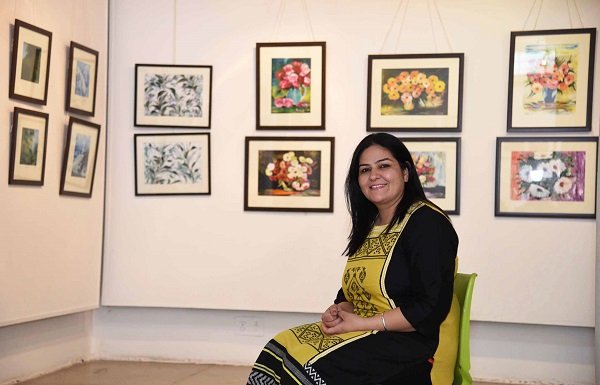 If you are a nature lover here is a chance to be close to it. The three-day exhibition was formally inaugurated by Tejvir Singh, Principal Secretary to Chief Minister Punjab, at the Government Museum and Art Gallery.
A self-taught artist, Anu Singh is a psychologist councillor by profession and affiliated with American Psychology Association. She made her debut as an artist nine years ago and has since then held exhibitions in cities like Shimla, Delhi and Mumbai to name a few. She has also exhibited her works overseas in cities like Luino, Varize, Italy and the Martha Jackson Gallery, New York, with a recent exhibition held at Manhattan, US a few months back. She was formally felicitated by the Governor of the State of Missouri, US in June last year.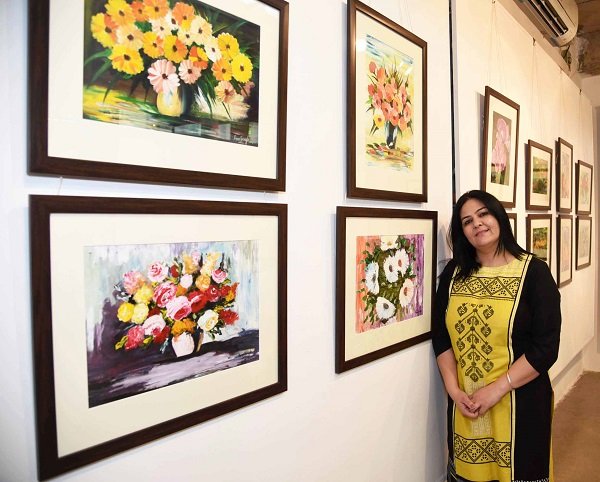 The work in the ongoing exhibition takes forward the artist's love for nature and landscapes. "This is my eighth show in Chandigarh and there are 80 works on display," informs Singh who uses gouache, a medium where prints are created on canvas by using Fevicol as base for the colour. Most of the paintings have been made with cardboard or spatula as she wants the paintings to have a good texture.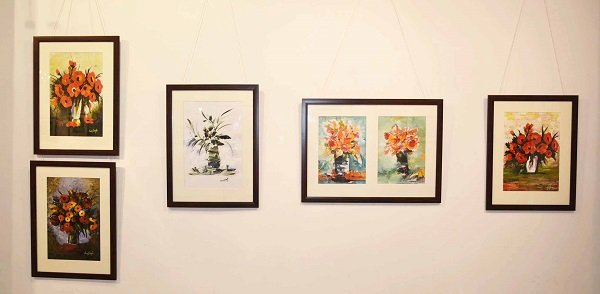 "Beautiful encounters with nature always fill my heart and art with joy, which motivates me to present these vibrant colours on the palette and paper," says the 36-year-old artist. While nature is a constant source of inspiration, Singh admits she likes to experiment with not just the medium, but also subjects that interest her. "I have had no formal training in artwork but it was my passion to paint, which I am carrying on and will continue to do so. It is also unwavering support from my family that has helped me showcase my work," she remarked.
What: 'Soulful Sojourn' art exhibition by Anu Singh
Where: Government Museum and Art Gallery, Sector 10, Chandigarh
When: The exhibition is on till April 30
Time: 10 am to 5 pm
Entry: Free