The city of Chandigarh, the country's first planned city, is a stellar example of urban planning and modern architecture. Many of us would have wondered what the city would have looked like when the first foundation stones were being laid. When it comes to someone who has not only seen the city evolve since inception but also chronicled it, there is one name that appears in many conversations, and that is of Suresh Kumar. The owner of Indiano Photographers in Sector 17, Kumar can well be credited as one of the first professional photographers in the city. His work on the city has been extensive, and his collection of black and white photographs is priceless. He is also an avid collector of cameras and has an exhibit of umpteen vintage ones at his store that also documents the journey of the camera.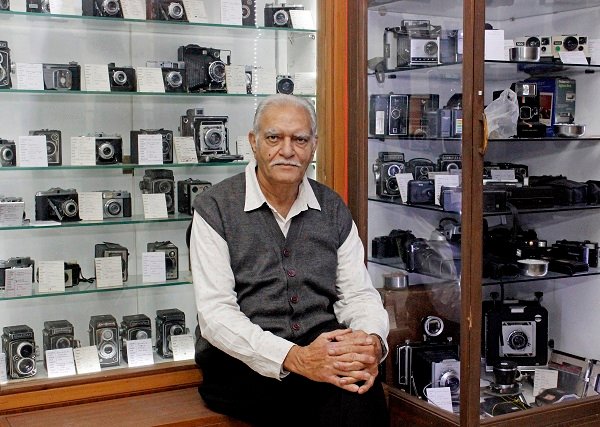 As part of a new series where we interview artists in the city, we meet up with Kumar to know about his journey this far.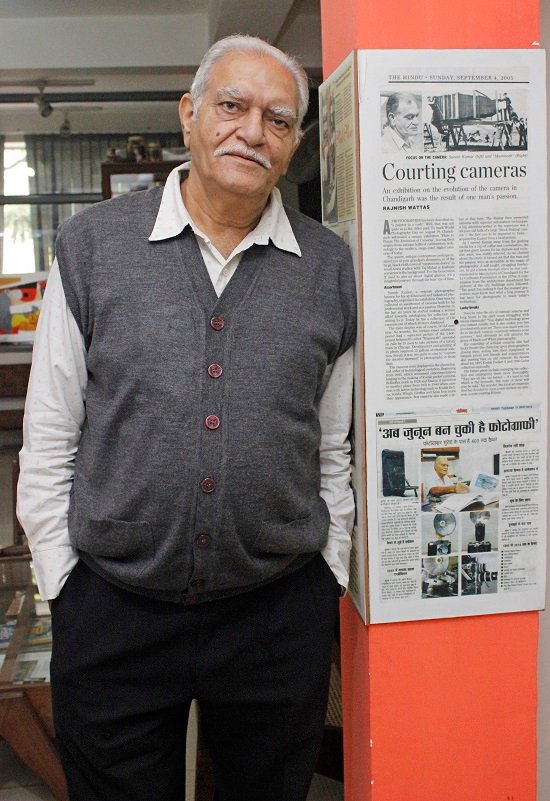 Q: When did you first come to Chandigarh?
A: I was born in Pakistan and then when we came back to India, we first settled in Ludhiana. I moved with my family to Chandigarh in 1953.
Q: How did you choose photography?
A: I couldn't join engineering because of an eye problem. I was gifted my first camera by my brother who lives in Mandi in Himachal Pradesh. I am a self-taught photographer.
Q: When did you start shooting Chandigarh?
A: My elder brother was an architect. I was asked to shoot the master plan of Chandigarh that was 15 by 15 feet. I had to take this photograph with a 'group camera', a camera which did not have shutter speed and was mostly used to shoot people in groups. So I connected the camera to an enlarger for this particular print and then had to hire 20 people to print this one photograph. The print size which I could finally manage was 11 feet by 14 feet and the year was 1972. I started my career with product and industrial photography. Later, I bought a Hasselblad camera along with 50 mm and 80 mm lenses. I then shifted to Bronica SQ A camera. I was a regular contributor to the Architect office for many years. I founded the Chandigarh Camera Club and started Indiano Photographers in Sector 22 and then shifted to Sector 17 in 1977. The niece of Le Corbusier's cousin Pierre Jeanneret appointed me as the official photographer for the architectural work for the city.
Q: Where can one see your works on Chandigarh?
A: I have clicked Chandigarh at every stage. The Chandigarh museum has all of my works displayed at their gallery. There was a French businessman who dealt with antique furniture and he came to meet me and took some precious negatives from me at a token amount and sold the reprints at a price far more than that. The Punjab & Haryana High Court also has my work displayed. I was associated with Rock Garden for a very long time and shot pictures for the first article in Illustrated Weekly.
Q: What are you working on these days?
A: I love documenting photographs, making contact sheets, filing negatives and compilation. These days I'm trying to return negatives back to people concerned as I find it painful to tear them. My archives are full.