In his late 40s, London-based Manish Gupta-piloted company TestingXperts (Tx), positioned as leaders and innovators by leading analysts, NelsonHall, is already among the top five largest testing companies worldwide, and on course to becoming, like Google in search engines, the de facto choice for software testing and QA.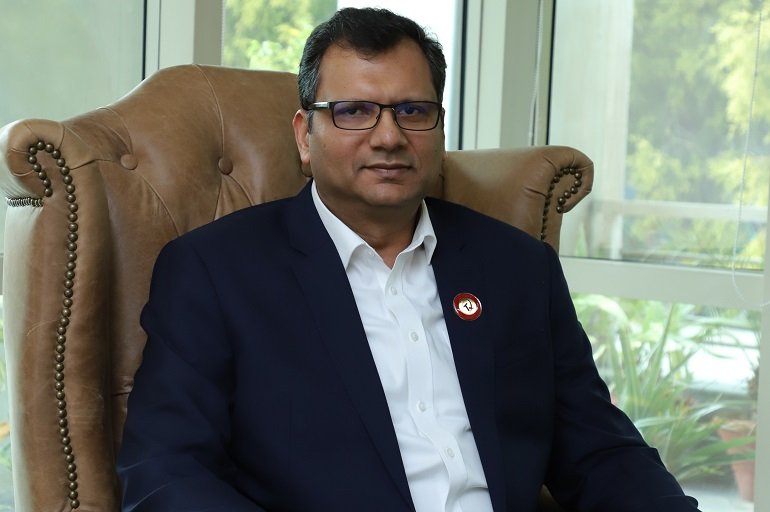 Photos By : TestingXperts
The Next-Gen QA and software testing services provider, headquartered in London, with 12 global offices and test labs in US, Europe and in India (Chandigarh, Bangalore, Noida and Hyderabad), 850+ employees and 300+ clients in 25+ countries, claims to have successfully delivered more than 400 major projects, and counting.
In an exclusive telephonic conversation with news website LifeInChandigarh.com, from his London headquarters, Tx Founder and CEO Manish Gupta says, "We have an impressive global presence in USA, Canada, UK, Netherlands, India and Australia, along with successful partnerships with industry giants like Microsoft, UiPath, etc.
"The year 2020 marked the newest of many milestones for Tx, we became gold partners with UiPath, a leading enterprise software automation company. The vision is to deliver Fully Automated Enterprise™, allowing client companies to use optimum automation to unlock their greatest potential.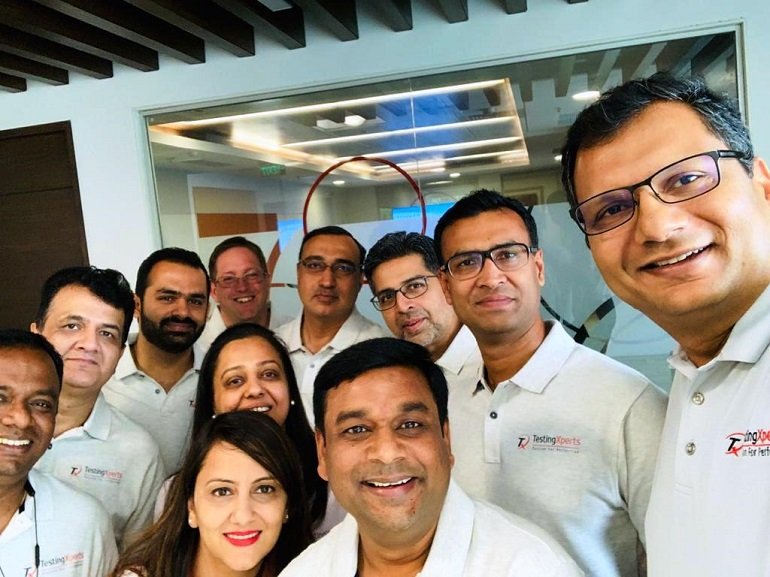 "Our partnership with UiPath will help us automate our own testing and QA activities, accelerating us further on the road to becoming world leaders and the world's first unicorn ($ 1Bn Co.) in our area of specialisation," he adds.
Born in Sangrur (Punjab), Manish (48), who did his initial schooling in Amritsar and later shifted to Chandigarh to complete his high school from YPS Mohali/DAV College and degree in civil engineering from Punjab Engineering College, today presides over a $ 35 Mn company and exudes confidence of achieving his goal of making it the world's No. 1 in testing and QA.
"We have utilised our alliance with UiPath, the worldwide pioneer in robotic process automation with $ 35 Bn valuation, to rapidly automate our own processes of testing and QA with a view to further accelerate our growth. Covid 19 has heightened the critical need for automation to address challenges and create value for companies. The pandemic has also thrown up newer verticals like Edtech and Healthtech for adoption of automation, which further expands our horizons," Manish informs.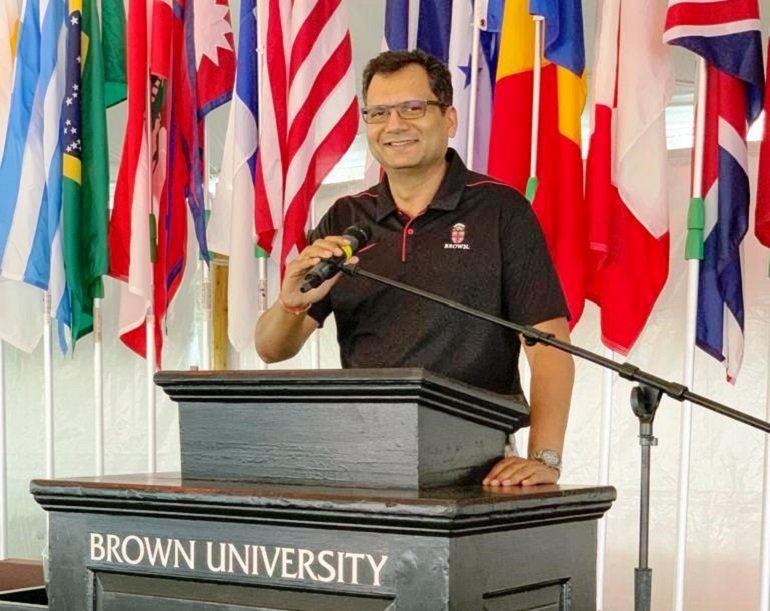 However, as happens with many other success stories, Manish's journey as an entrepreneur was peppered with struggles and pain. He had pursued engineering studies with a view to carry forward his family legacy of manufacturing and construction business. But by the time he graduated, the family business had all but fizzled out.
He preferred to become a first time entrepreneur over taking up a salaried job, co-founded a construction company, Indotech, secured a few good contracts, but his calling lay somewhere else.
So, when the IT boom hit India in the 90s, Manish, immediately spotted a golden opportunity to fulfil his dreams of getting to work abroad. "Technology has always fascinated me, and somehow I knew this was the next big thing."
He followed his instincts and after handing over the construction business to his partner, co-founded his IT services company, Damcosoft in 1996-97.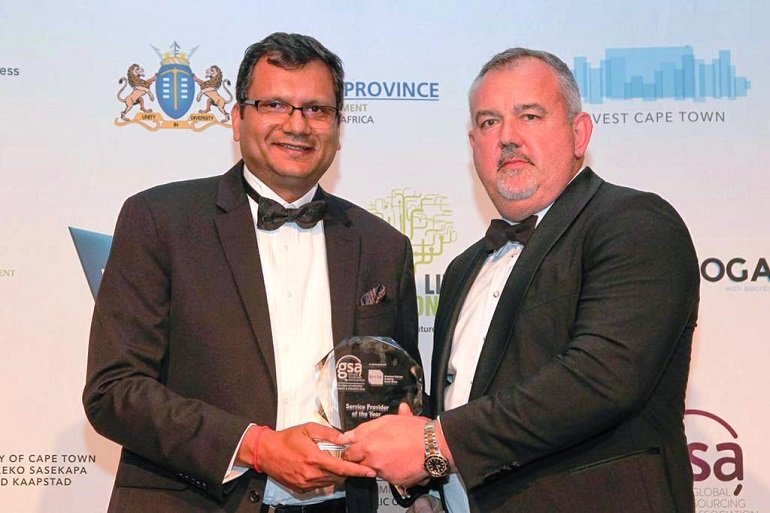 Post the dot com bust, Manish, by now married and blessed with a son, chased a lead from a friend, packed his bags and shifted base to his 'dream city' London to set up business there.
Meetings were lined up. Meetings failed. "I was stubborn, still am," he shares. His passion and persistence paid off – after a year of rejections in London, working from a small study table in his bedroom, walking miles, to just save on cost of bread, to opening his company in UK from scratch in February 2001, diversifying, moving base the same year in November, Manish had embarked on a new journey. Headquartered in London, he then managed both US and India.
In the following years the company grew in size, and so did Manish's fortunes. In nearly a decade-and-a-half he had made enough money to secure a bright future if at any time he wished to retire. Though he made lots of money deep inside he could not digest his company being a relatively unknown entity, one among thousands out there, with no brand recognition.
He soon realised that he no longer wanted be a jack of all trades, and a switch over to a specialised field had become absolutely necessary if he was to make a mark for himself and his team.
"So, in 2014, when the world had started predicting the demise of software testing functions with the evolution of fast-changing digital and cloud applications, I strongly believed that eventually, when everything will be automated, software testing will remain a weak link, and only testing could ensure that the software remained seamless in its functioning and delivered continuously at the touch of a button," Manish recounts.
He set out to build a state of the art Next-Gen specialist software testing and QA company which would provide ultimate solutions for a complete range of software testing needs. TestingXperts came alive in 2014 and instantly stamped its arrival, landing a major deal with a US based product company.
Manish built and mentored a star team at Tx, established offices in the UK, USA, Canada, Netherlands, Singapore, and created multiple delivery centres across India. In barely six years, TestingXperts climbed the ranks to make it to the top 5 largest pure play testing providers globally.
In 2020 the pandemic set in and the partnership with UiPath happened, catapulting TestingXperts to a higher trajectory.
Manish gets nostalgic when talking about the 100,000 sq ft state of the art Chandigarh office, which opened in 2015. It boasts of a 400+ strong staff, and growing.
"Chandigarh is my hometown, and I want to give back to the city I grew up in. We are passionate about reaching out to the youngsters in the city, spotting talent at the college level itself, hiring and mentoring those with the right technical mindset and open to learning," says Manish.
So, what is the mantra for success he would like to share with the younger generation?
From fresher to the most experienced, learning has to be a continuous curve, never wavering, never stopping, because when you stop learning your career ends.

There is no substitute to persistence and hard work. Yes, you need to think and work smart, but hard work always pays.

Constant effort at innovation, need to quickly adapt to fast changing global environment.

Other traits: Agility, Commitment, Transparency, Integrity, Ownership
LifeInChandigarh.com by APR Media House is an enjoyable digital reading startup, which keeps you abreast of the latest meaningful happenings of interest to large sections of folks in Chandigarh tricity, and expats from the region. It has been promoted by a public spirited senior journalist and media consultant with a view to encourage good quality and healthy journalism, a dire need of the times.
To keep in touch, drop an email or call :
kochhar.apr@gmail.com
9815617676