The gritty story of the man, who failed twice in annual examinations – in class six and nine – and nearly exited from school before being dragged through class 10 on the insistence of his teacher, is a fit case for being portrayed on the silver screen by a new age career director.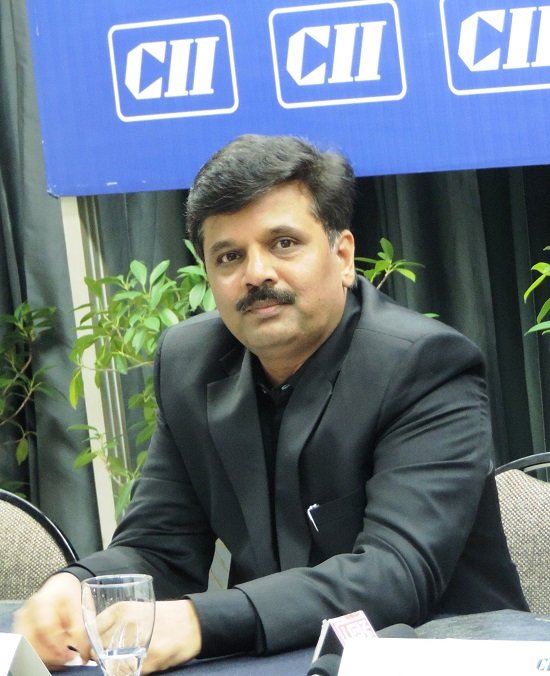 PHOTOS BY: LIFE IN CHANDIGARH
In the company of his wife Anupama, one of the promoters of the company, as 50-year-old Kailash candidly laid bare his touching story of hardships, pain and struggles, and equally of inquisitiveness, learning, determination and perseverance during "Guru Talk : An interactive talk on Indian Start-ups & the Scaling Up Mantras", organised by CII at its Northern Region headquarters in Chandigarh on Friday evening, he was profusely greeted with spontaneous rounds of applause from a select gathering of awe stuck start-ups and college students.
He had one big piece of advice for aspiring start-ups, "For most youngsters today, business means money alone. If that is so, they would be well advised to opt for a well-paying job. They need to understand that the bedrock of any business is satisfactory delivery of goods or services to the customer first. It's all about creating and maintaining customers. The core of your business, whether you are providing goods or services, should always remain strong to remain relevant in the highly competitive market conditions.
"We do not concentrate so much on competition, but on our customers. We are not running a rat race with our competitors by participating in price wars. We play on our strength, which is to give our customers a product which we know our competitors can't give. That is our commitment to our customers, and it has worked for us", Kailash added.
Kailash Katkar's Story In His Own Words
Brought up along with his siblings in a 'chawl' in Pune, Kailash, son of a low earning machine setter technician in Philips company, had no interest in studies even though his father somehow afforded to send all his three children to an English medium school. But, apparently, there was an inherent technician in him which pushed him into learning block printing by hit and trial at a very early age, and later radio repair work, which helped him earn a few hundred rupees for his family every month.
Responding to an advertisement for post of calculator technician, with not even a bio-data in hand, he unexpectedly got the post in the face of stiff competition after the employer saw something special in the teenager. Sent to Mumbai for training, he learnt the tricks of the trade in double quick time and returned to the Pune workshop of the company, where apart from calculator repair, his natural flair made him an expert at other mechanical machines being repaired in the workshop.
Gaining the confidence of his employer, who was indulgent enough to teach him other aspects of his business like maintaining account books and customer service, Kailash was to soon buy out the workshop on instalments to be paid from accruals from the workshop. This was the year 1990 and Kailash had just turned an entrepreneur – a one-man army.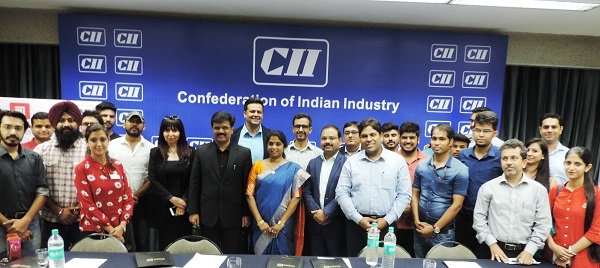 During the course of calculator repair for bank clients, he became curious about computers and learnt a few things about the "wonder machine" by reading books on computer basics. Despite initial refusal by clients to allow him to touch their expensive computers and printers, opportunity presented itself before him and he grabbed it with both hands. After success with repairing computers in a bank, and later in a public sector general insurance company - New India Assurance Company - which surprised everyone, his big break came when he made functional three printers junked by the Times of India office in Pune.
Following the feat, he won an annual maintenance contract (AMC), his first, for three computers with the accounts department of the newspaper office. He won several AMC contracts thereafter and business began to roll. He also developed the technique of repairing floppy disks to the pleasant surprise of clients, who earlier did not have an option but to discard them.
Here came a transformational turn in his life, which was to catapult him and his brother Sanjay Katkar (now Chief Technology Officer in the company), four years younger to him, into the new age world of IT security solutions. Looking to seek admission in B.Tech. Electronics, Sanjay, after concerted persuasion from his elder brother, took up computer science as his subject of study. After initial hiccups, Sanjay took a liking for the subject.
And, when the time came for the younger sibling to take up a project as part of the B.Tech course, on Kailash's suggestion Sanjay chose to develop an anti-virus software because virus infected computers had started to become an issue with computer users, though viruses were few, and seldom struck. The existing anti-viruses being marketed by MNCs could only detect virus-infected files but not heal them. The infected files had to be deleted.
Success came early, first in the form of a manual solution wherein codes had to be changed in individual computers. Later a tool was developed to kill then prevalent virus 'michelangelo'. More tools – 7 to 8 of them – followed, each targeting a specific virus. Kailash began to copy these tools into the computers of his clients, much to their satisfaction.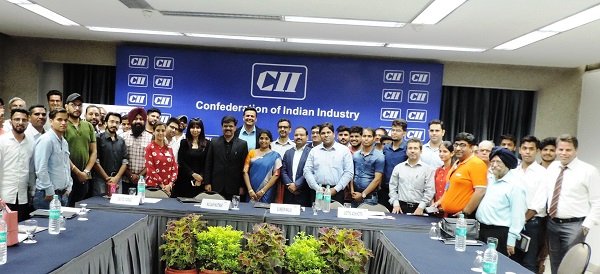 Till then these clients were using licensed anti-viruses from MNCs like Symantec and Norton, and they advised us to create our own brand and sell in the market. After 18 months of working late into the nights, Sanjay developed the first branded anti-virus in 1995, which was marketed under the brand name 'Quick Heal'.
Marketing, not the forte of either of the two siblings, was always going to be a big challenge. It took Kailash quite some time to convince his computer AMC clients to start using the software. But once the product started moving, a big challenge presented itself before the brothers. Computers of a well known public sector undertaking - Central Water and Power Research Station (CWPRS), Khadakwasla, Pune – came under a severe virus attack, but scientists and programmers in the organisation were just not convicted with the young Katkar brothers' abilities.
After much goading by Kailash's existing clients they finally allowed Sanjay access to one of their infected computers. Sanjay was able to identify the virus and it took him two days to manually remove it from the computers. Having taken samples of the virus, the younger sibling took a week to develop a tool to kill the virus. All computers were secured and the brothers won a contract for installing licensed anti-virus on 25 computers initially and later on all 200 computers of CWPRS. With stamp of approval of a major public sector organisation, the brand was up and away.
However, the revenue generated by the lone office in Pune did not prove to be enough to sustain the requirement of continuous development of anti-virus software by the company. More branches needed to be opened in adjoining cities like Mumbai and Nasik, but the meagre bank balance of Rs. 70,000-80,000 was a big dampener. Banks were not inclined to help with loans.
Nonetheless, on the advice of Kailash's friend working with IMB to go for experienced marketing personnel to man the branches, the brothers took a gamble and placed an expensive half page advertisement in the Times of India for marketing personnel, which consumed half their savings.
The response was over whelming, with aspirants assuming that Katkars were moneyed people. The first branch in Nasik outperformed their most optimistic projections, generating a business of Rs 1.25 lakh in just one month of becoming operational, though the Mumbai branch did not do well. This experience got the brothers to rethink their sales and marketing strategy. They decided to concentrate on smaller towns, which had no competition, and where they were like god-sent for clients needing their services. Branches were thus opened in towns like Nagpur, Kolhapur, Baroda, Surat, Rajkot, etc. Ahmedabad was added on demand.
In 2010, US venture capital firm Sequoia Capital partnered with Quick Heal Technologies and invested 12 Million USD to further bolster it. The, by now, global IT security solutions provider went for an initial public offer (IPO) in February 2016 which raised Rs 451 crore. It was oversubscribed 11 times.
Today Quick Heal Technologies has, apart from Pune, branches in 36 cities, each one of which is covering a big area around. With 50 partners in its place of origin Pune, the company now has an army of 17,000 partners around the world and staff strength in excess of 1400.
Do we need to say more .. HATS OFF !!