It might have been a lazy and hot summer Wednesday afternoon. But in the kitchens of the University Institute of Hotel and Tourism Management (UIHTM) at Panjab University, it was an action-packed day. It was the aroma of food being cooked that leads us to the class in action.
PHOTOS BY: VIKRAM JOY
Pots are bubbling away as we notice fresh lettuce in an ice bath, bell peppers being chopped with precision and a group of students huddled over the steely workstation, furiously taking down notes as their teacher – Chef Jaswinder Singh, also Associate Professor here – patiently demonstrates the perfect prawn cocktail recipe.
Joining the students of UIHTM are hotel management students from Maharaja Agrasen University (MAU), Baddi as part of a first of its kind collaborative workshop between the two institutes. "We rolled out yesterday and today the students are learning about soups, salads and appetisers," remarked Vinay Chamoli, head of the department, Hotel Management and Catering Technology at MAU. Chamoli is accompanied by Chef Ketan Jhina, also from MAU. The two have paired up with UIHTM's Anish Slath, also Associate Professor and Chef Jaswinder Singh for the five-day long workshop.
"Today, food trends are fast changing and so are global benchmarks. There's a need to be precise with techniques and also keep up with the latest in different cuisines. Keeping this in mind we decided to conduct a workshop for the students, especially for those who are keen to pursue a career in the food production section," explained Chamoli.
To make it an all-inclusive workshop, the teachers have put together a module that focuses on appetisers and main course. "We would be introducing and teaching the students speciality dishes from different global cuisines like Continental, Mediterranean and North Frontier region," informed Chef Jhina.
Also a part of the workshop are lessons in contemporary and traditional cooking techniques. "These days, while there is a lot of emphasis on fusion or contemporary Indian fare, young chefs need to know classic techniques as well. For instance, in French cuisine, the technique is paramount and we would be teaching students those as well," shared Slath.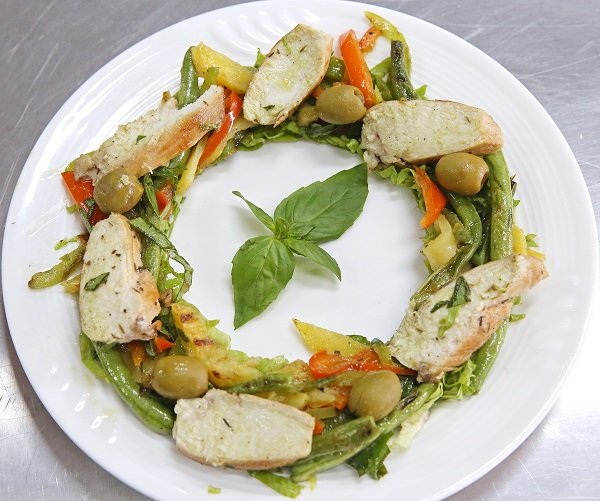 There's also an entire section dedicated to cooking in the tandoor. "Increasingly, diners are becoming conscious of the cooking methods. Deep frying is frowned upon. We are looking to make some experimental dishes using the tandoor and also teach methods like 'sweating', 'pot roasting' and 'steaming' to the students," informs the faculty. While day one saw the students rustle up international soups like French Onion and Gazpacho, day two was dedicated to salads.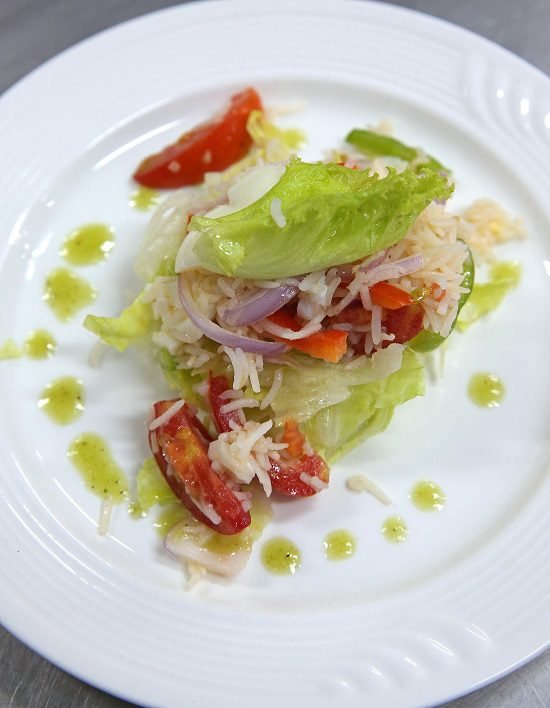 With the experts in action, we quizzed them about the emerging trends in the restaurant and food scene in the city particularly. To this Chamoli explains, "Not just diner's palate but even the restaurant scene has evolved a lot in the last decade. There are more single cuisine restaurants now in the city, unlike multi-cuisine which was once the norm. Also there's a lot of acceptance for familiar flavours in international fare. That explains the popularity of Meditarrean and Middle Eastern fare. While these cuisines will go strong this year too, healthier options on menus will emerge. We are even teaching students how to make dishes with the exact calorie count."
Another emerging trend is that of contemporary Indian fare. "There's more emphasis on flavours and new technique. And plating skills are very important too," Chamoli added. While he doesn't see quintessential Punjabi recipes like tandoori and butter chicken going anywhere, he does see newer ways to cook them. "Healthier recipes that don't compromise on flavour will be key," sums up the expert.