When someone mentions Chandigarh, India's first planned city, there are two names that first come to everyone's minds. Le Corbusier and Nek Chand. We often overlook mentioning Pierre Jeanneret, better known as "Corbu's cousin" who played an equally important role in shaping Chandigarh, its buildings and spaces, even after his cousin abandoned the project. Most government housing was done under his guidance as were schools, health centres and other civic facilities.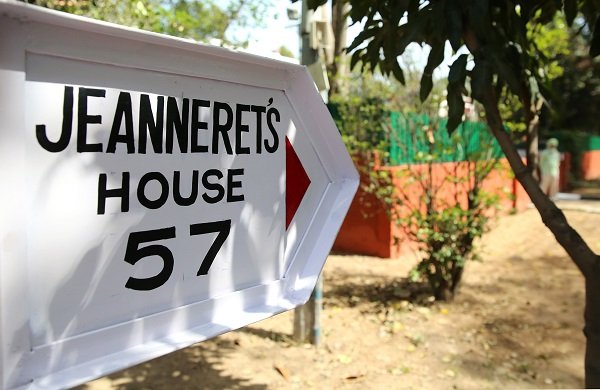 Photo By: Vikram Joy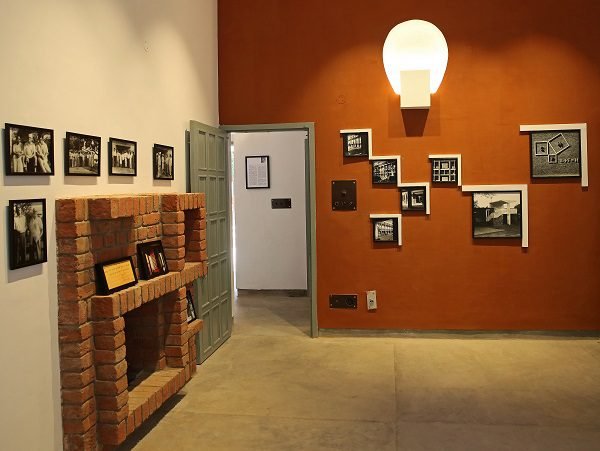 Photo By: Vikram Joy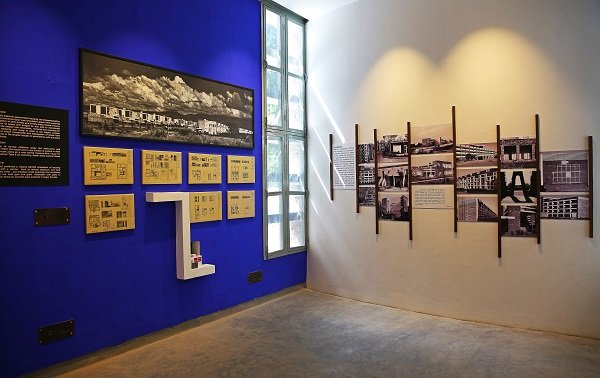 Photo By: Vikram Joy
"Though overshadowed by his cousin Le Corbusier, Pierre Jeanneret was a visionary of modernist architecture and design. Together, the pair pioneered a new aesthetic vocabulary that placed function and order over embellishment—Jeanneret's work imbuing the strict geometry of modernism with energetic diagonals and lighter materials like cane and wood. In the early 1950s Jeanneret joined his cousin in Chandigarh, India, where they embarked on a massive urban-planning project, laying out the city and designing low-cost buildings and furniture. Though Corbusier abandoned the project halfway through, Jeanneret remained for 15 years as the project's chief architect. The city remains a masterpiece of the modern vision," Artsy.net aptly summarises his biography.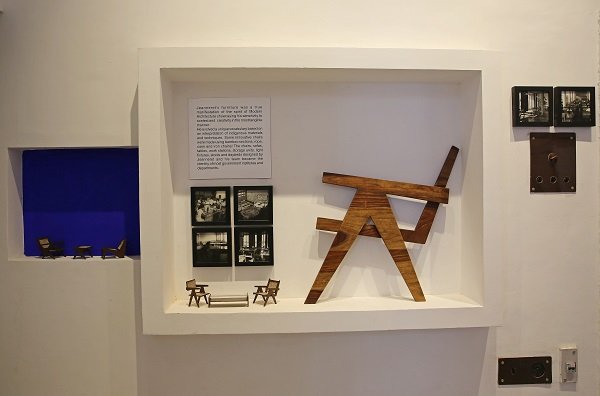 Photo By: Vikram Joy
Sadly, we forgot about him and the fact that he lived for over a decade in his a house in Sector 5. A house that saw many occupants – mostly government officials – and underwent changes. Just like we didn't treasure Jeanneret's furniture that ended up in junkyards and reappeared years later in leading auction houses overseas, we didn't preserve Jeanneret's house. Until now.
Photo By: Vikram Joy
On his 121st birth anniversary (March 22), VP Singh Badnore, Governor Punjab and Administrator, UT Chandigarh inaugurated the Pierre Jeanneret Museum. Yes, the house has been restored and now open to public. The restoration of the house has been done under the supervision of Deepika Gandhi, Director, Le Corbusier Centre and Chandigarh Architecture Museum. Where there is no memorabilia yet, no signature chairs he designed (miniature models are on show), the house has got most of its original look back.
Photo By: Vikram Joy
Styled like a museum, the ground floor of the house showcases interesting information on him, including some rare pictures. At a time when the city's old structures are being torn down to make way for "modern" buildings, Jeanneret's house is a fine example of how the Swiss architect used limited resources to create arty spaces that were practical for extreme climatic conditions.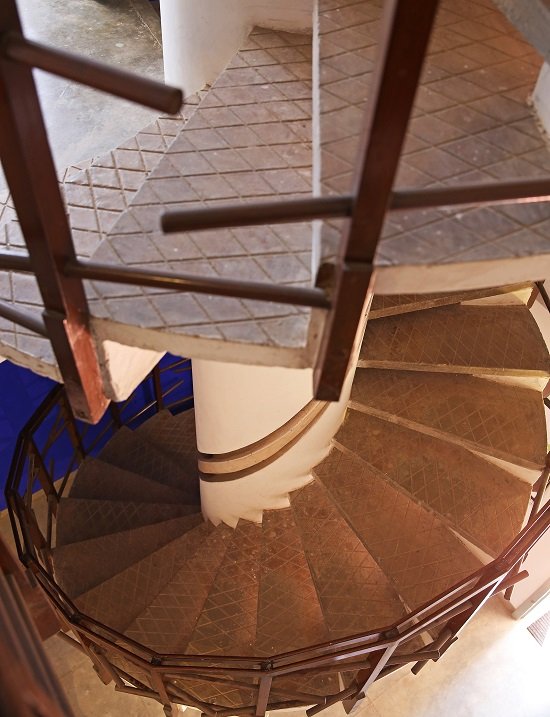 Photo By: Vikram Joy
Photo By: Vikram Joy
While the ground floor houses the museum, the administration plans to make the bedrooms on the first floor available as guest rooms for researchers and architects. The museum has sections dedicated to his residential, education and furniture design besides personal images, correspondence etc. There is ample text with vintage images to make the visitor understand the finer nuances of Jeanneret's buildings and the challenges he faced in creating these works of great functional and aesthetic merit. Another highlight is the spiral staircase and the "eye window" in one of the bedrooms.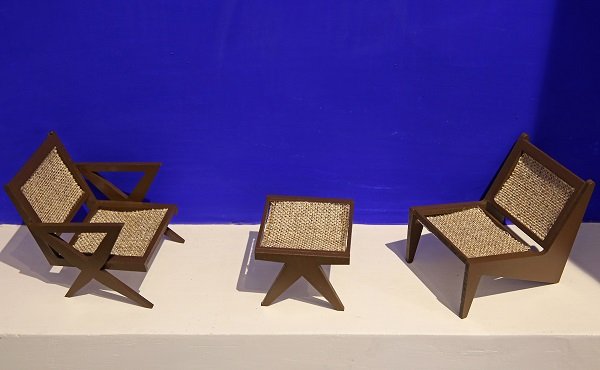 Photo By: Vikram Joy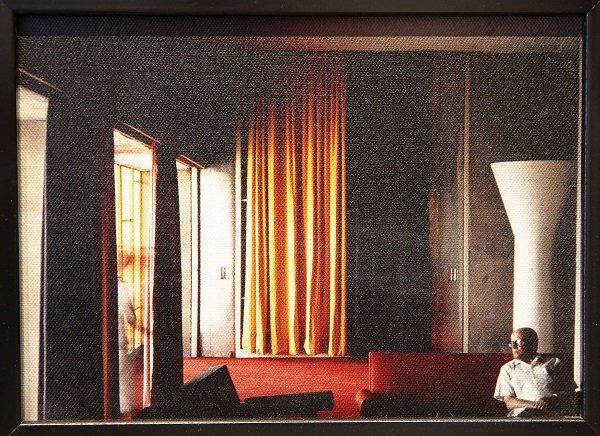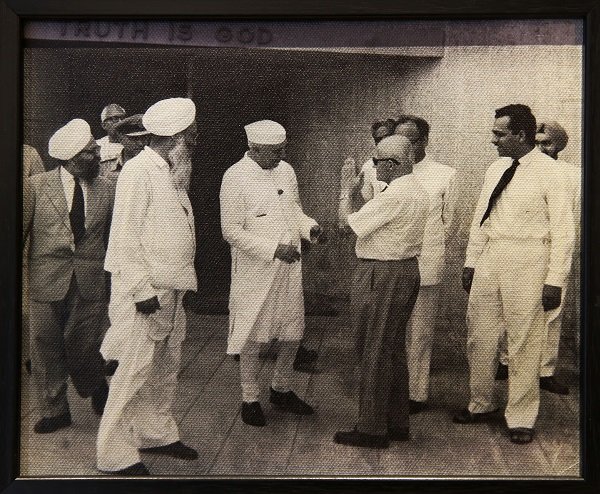 Jeanneret designed four private houses in Chandigarh – the only non-government projects he undertook. Although free from constraints of limited footprints or finances, these houses are still modest using the same material platter of exposed brick, river bed stones and smooth plastered surfaces. He addressed the harsh climate with sculptural sun shades, deep verandahs, brick jaalis, shaded open areas.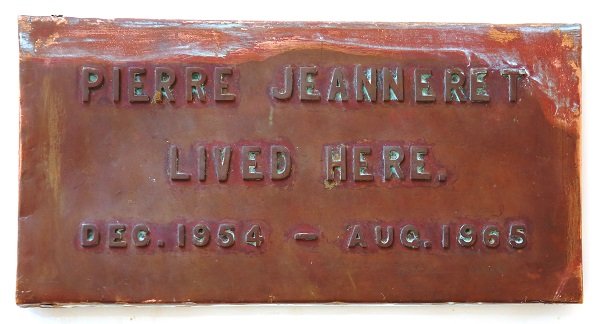 Photo By: Vikram Joy
The other buildings in Chandigarh which Pierre Jeanneret designed are the Le Corbusier Centre, primary schools and colleges, the Chief Minister's house and MLA hostels. In Punjab University he designed the Gandhi Bhawan, Library and Administration Building, Hostels for Boys and Girls, to list a few.
The Pierre Jeanneret museum is housed in 57, Sector 5, Chandigarh.