Industry in Punjab neither needs doles not hand holding by the government. It just needs a conducive environment to survive and flourish.
The tone for the discussions was set by industry captain and well known Rotarian Rajendra K Saboo, who felt that Captain Amarinder Singh was not a politician, but a statesman, and it was a golden opportunity for him to transform the state into 'Punjab Unlimited'. While big investment is welcome in the state, the Punjab government must concentrate equally on encouraging new and young entrepreneurs to set up units in the state. This way their future will get linked to the future of the state, he said.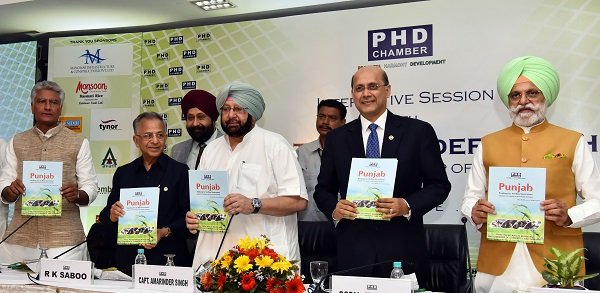 PHOTOS BY: LIFE IN CHANDIGARH
Saboo said Punjab could learn from countries like Switzerland, which have risen from humble backgrounds to become one of the richest in the world, and partner with them on the road to faster development.
Power Minister Rana Gurjit Singh, himself an industrialist, made a case for reining in the marauding truck unions, which, fuelled by continuous patronage over a decade from the previous government, had made life difficult for industries with their monopolistic and coercive practices.
Punjab Congress president Sunil Jakhar was emphatic in saying that not profitability but mere survival was the immediate concern of the industry in Punjab. Doles and hand-holding are not the answer. We have to create a conducive atmosphere for the industry to flourish and let go the government stranglehold on it. Industry needs to be supported with all means if the acute problem of unemployment and underemployment in the state is to be tackled head on, he added.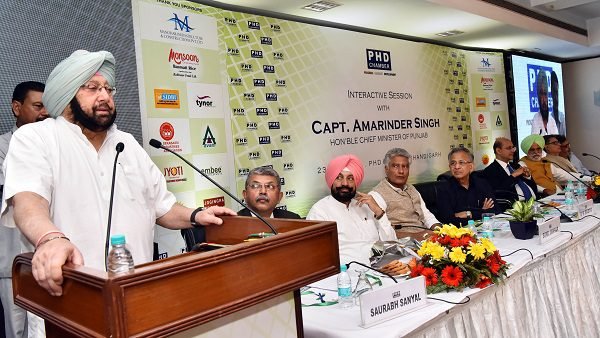 Assuring of all seriousness of his government in taking swift steps towards ease of doing business in the state, Chief Minister Capt Amarinder Singh asserted that all promises made to the industry in the Congress manifesto, including quality power supply at affordable rates and cutting red tapism, would be implemented in letter and spirit and in a time-bound manner.