But that was wishful thinking. The tragedy had actually happened....a dastardly crime against one of the senior most desk journalists of the region, and a highly respected one at that. Though he had distanced himself from mainstream journalism for a few years now, after very rewarding innings at the Indian Express, The Times of India and finally The Tribune as news editor and chief news editor, he is still held in high esteem by the teams he worked with.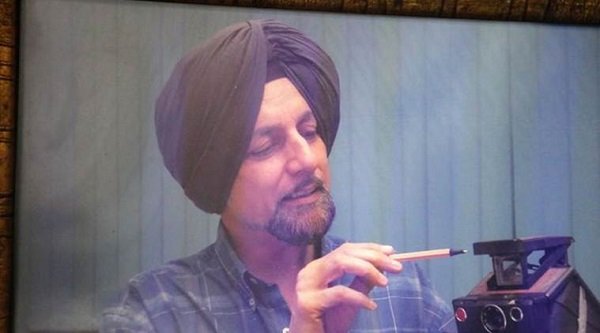 As I still lie in a state of disbelief, I wonder how someone could do this to him and his nonagenarian mother. Though we last communicated quite a few years ago, I cherish fond memories of us working together first in the Indian Express and then Times of India between 1994 and 2005.
As a news editor, the hands on person responsible for producing the newspaper in the shape and manner we read every day, he was a perfectionist. Highly self respecting and firm in his beliefs, I remember the circumstances in which he left The Times of India and The Tribune.
He was very aggressive in his approach towards news selection and wanted to beat the competition hollow the next day by attempting always to take developing big news to the last, even if it meant holding the edition till even 3 a.m.
One particular incident I fail to forget, despite my memory running short, is when a day after a weekly off I opened the morning newspapers to be flabbergasted to find that only one English newspaper, The Times of India, was carrying a banner headline to the effect that "The Hijacking That Was" and all the competitors howling that a hijacking had taken place at the Delhi airport.
Not knowing what to believe, and not wanting to disturb any of my colleagues in the morning, because they go home very late and sleep till late in the morning, I switched on the television to be informed with a sense of pride that it was indeed a mock drill ordered by the civil aviation minister.....The Times of India had come out with flying colours. That was the level of his professionalism. And he was a stickler for design, having a great design sense.
Such journalists are always hard to find ... one in hundreds, maybe thousands. My parting salute to the Great Man !!!
On the orders of Chief Minister Capt. Amarinder Singh, state police chief Suresh Arora has formed a SIT, headed by IG (Crime), to get to the depth of the double murder in the heart of Mohali. We pray and hope that the culprits are caught soon and awarded the harshest of punishment for the heinous crime. We cannot bring them back, but this the bare minimum we can do for the departed souls. RIP