Mention the name Mohammad Ali Jinnah to anyone today and chances are you will get to hear much hated aspects about his personality than positive. Once the tallest Muslim leader (not just physically) of the Indian national movement, history only remembers him as a 'cold, calculative, mean' man, the founder of Pakistan known for - as Manpreet Badal, Punjab's finance minister put it in his opening remarks on Monday evening - "venomous two-nation theory".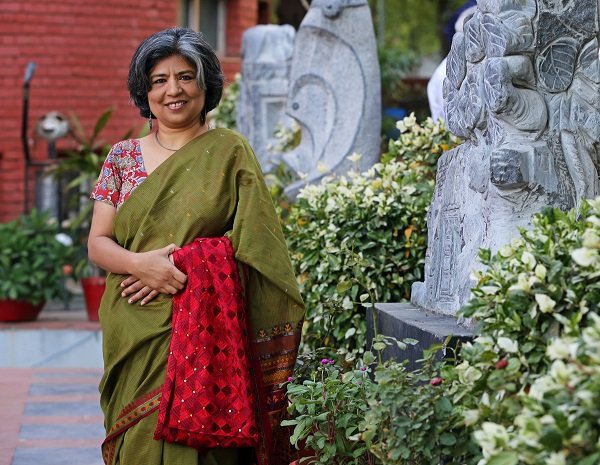 Sheela Reddy
Photo By: Vikram Joy
"It wasn't India that was partitioned. It was Punjab that was partitioned and both sides bore the brunt. Every family here, even today, has a painful tale to tell. I don't think Jinnah would have wanted it this way. And having read the book, one wonders if Jinnah had a happy marriage, would things have ended differently?" Badal addressed the audience.
According to veteran journalist Sheela Reddy, who formally launched her book 'Mr and Mrs Jinnah: The marriage that shook India' in Chandigarh on Monday, at an event organised by Punjab Arts Council, "History has been unkind to Jinnah. He was all that we know of him and more. But there was a personal side to him and I feel things would have worked out very differently if his marriage to Ruttie hadn't met a tragic end." Ruttie Petit died in 1929 at the age of 29.
Manpreet Badal launching the book
Photo By: Vikram Joy
The book launch that had Badal as chief guest also saw the author in conversation the very eloquent, former bureaucrat Robin Gupta who read out from the book and asked the right questions. The first among them being whether Reddy had gone on to become a fan of Mr Jinnah? "Most of us hate Jinnah. History is usually the victor's version of events. Jinnah has been presented to us a cardboard villain figure in our textbooks. Being a journalist, I can't see things in all-black or all-white. In my research I found out that he tried hard to be a nationalist. He was not a hypocrite but he was an impersonal man. His worst features came to the front after Ruttie's death," explained the author.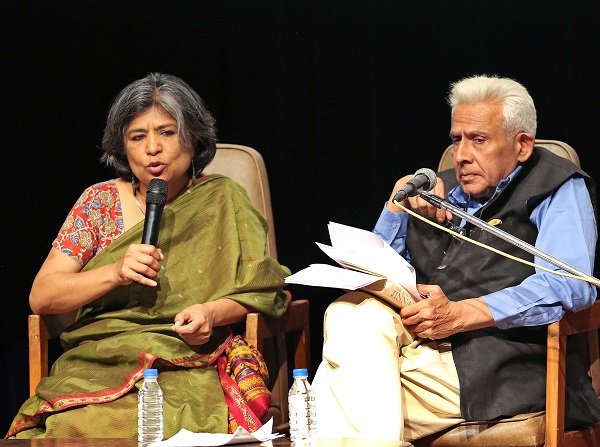 The author in conversation with Robin Gupta
Photo By: Vikram Joy
Interestingly, it was some years ago that the author chanced upon a treasure trove of letters and correspondence between Ruttie Petit and Padmaja Naidu painstakingly preserved (with much credit to the latter) at the Nehru Memorial Museum and Library in New Delhi. "I was curious when I read the word Jinnah," reminisces Reddy who realised she was the only second person to have called for the 100 pages from the archives. "As a journalist the content thrilled me. I think I found them as I didn't approach it as a historian. Having said that, it wasn't easy to sift through the files as much of the content didn't make sense to me. It took me four years of research to put together the book," said Reddy.
The book cover
The book is not just a compilation of the correspondence but sees the author present this marriage in the backdrop of what was happening in the country at that time. It also presents the Parsis of India, their lives and most of all profiles Ruttie Petit which history seems to have forgotten. "She was just 16 when she and Jinnah, older to her by 24 years, fell in love. The age difference was never the problem in the marriage. Her marriage at 18 to Jinnah, a Muslim saw the Parsi community excommunicate her. She was not only beautiful but was a rich heiress who had given up everything for her man," remarked Reddy.
In their relationship, as Reddy points out, Ruttie was mature and treated Jinnah with love and affection. "I think what led to their troubled marriage was the timing. Jinnah was in an important phase of his political career and Ruttie was isolated and lonely," summed up Reddy.
The book by Penguin India is priced at Rs 699 and e-book is also available.