Sharing this information with media persons on the sidelines of an awareness session on Australian education for various stakeholders in Chandigarh, on Saturday, a delegation from Australian Technology & Management College (ATMC), which runs city campuses in Melbourne and Sydney for three top ranking government universities in that country, said the 4.5 lakh strong international students' community was contributing a whopping 25 billion dollars to Australia's economy, and the numbers were growing at a fast clip.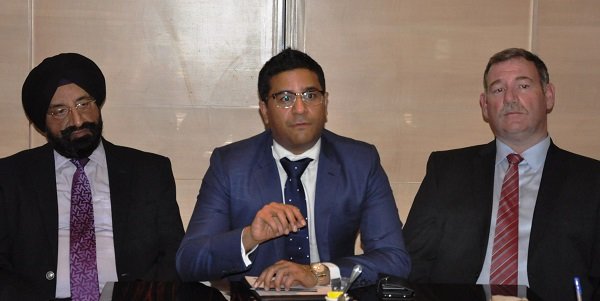 PHOTOS BY: LIFE IN CHANDIGARH
Prof. Michael Clements, Chief Academic Officer (CAO) of ATMC & former Dean of School of Business, University of Sunshine Coast, Dr. Manish Malhotra, CEO, and Jason Price, Director (Admissions), ATMC, said with the Australian economy registering uninterrupted growth over the last 100 quarters, it required qualified and skilled workforce in large numbers, which was the reason why the country was giving a greater push to inviting serious foreign students to get education there with a high employability factor.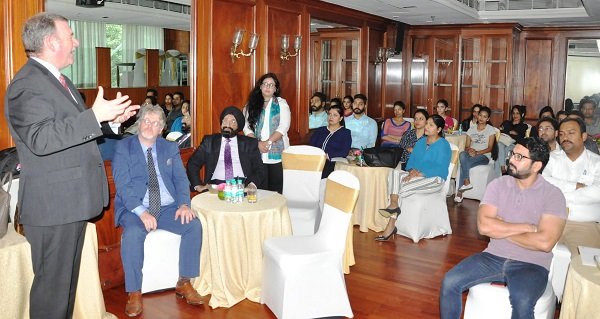 Dr. Malhotra informed that Australia had learnt its lessons from the large scale unrest among foreign, especially Indian, students in 2008 and had tightened up its Genuine Temporary Entrant Criteria to rule out frauds. The core of the education system had also been revamped to enhance the employability factor. After their studies, the students are also allowed two years work visa, which affords them a greater chance of seeking permanent residency, he added.
He said ATMC is offering various under graduate, post graduate and vocational courses with affiliation to three top Australian government universities – Federation University (Victoria), Charles Darwin University (Northern Territories) and University of the Sunshine Coast (Queensland). These universities, he claimed, were ranked among the top 2 percent in the world.
The under graduate and post graduate courses are being offered in information/communication technology, business, commerce and accounting. The certificate, diploma and advanced diploma programmes are offered in business, IT, retail banking, beauty, automotive, fabrication, accounting, hair dressing, hospitality management, early childhood education, aged care, etc.
According to rough estimates, out of every 100 students from India proceeding to study in Australia only 5 return home, rest get absorbed.
Right Time To Go !!