Three time Olympic team gold medallist Balbir Singh Sr. (95), while inaugurating the event, traced his innings in hockey which he started as a goalkeeper and full back. A chance opportunity to play centre forward resulted in a flurry of goals coming from his stick. He went on to play for the country and captain its team to glory. His feats at the London, Helsinki and Melbourne Olympics became folklore.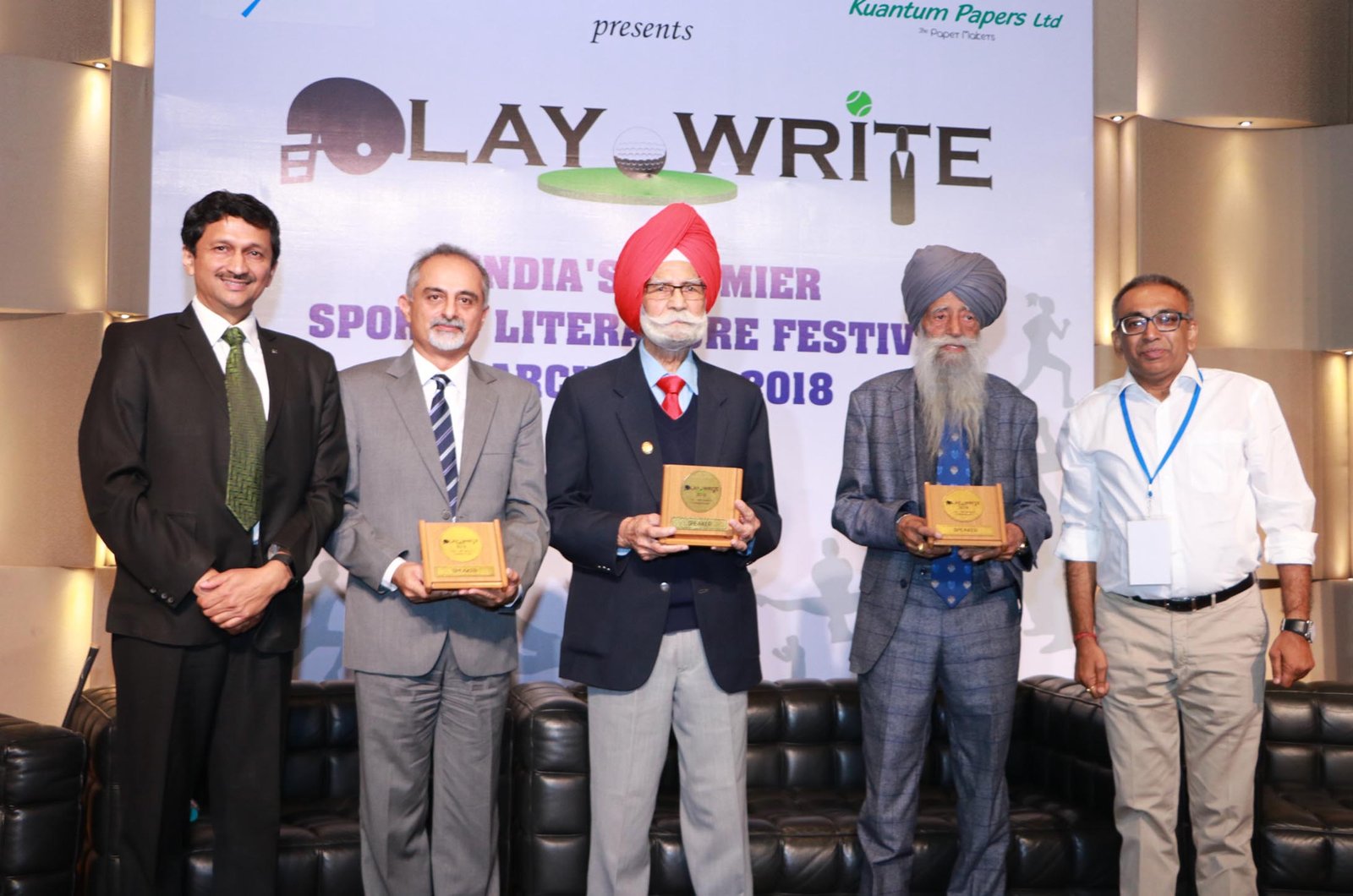 Photos By : Life In Chandigarh
He reminisced the proud moment when after independence the Indian flag was hoisted for the first time at the 1948 London Olympics with Britain losing to its former colony 0-4 in the final of the hockey event. Till today, Balbir Singh Sr. holds the world record of maximum number of goals scored by an individual hockey player in an Olympic. He scored five goals in India's 6-1 win over the Netherlands in the final of the 1952 Helsinki Olympics. In the semi-final, he had also scored a hat-trick, all of the three goals India scored against Britain, which lost 1-3.
The session on "Tests, ODIs, T20s - What's Next For Cricket" while concentrating on the purist value of Test cricket and the entertaining aspects of limited overs cricket, veered around to the step motherly treatment meted out to sports other than cricket in India. Participating in the discussion and in subsequent Q&A with the audience, cricket writers Vijay Lokapally and G. Rajaraman and Kings XI Punjab Operations Head Anant Sarkaria felt that with innovative thinking, better management and marketing all other sports had the potential to do equally well.
This had been demonstrated by the managements of sports like badminton, tennis, football, wrestling, boxing and even kabaddi. They have been able to sell their exciting new properties to the international television sports channels and have started generating neat amounts to ply back into their respective sports disciplines. So can other sports, the panellists added.
There was also a suggestion that as and when champions have emerged, the sport which they have represented has automatically received greater focus and boost. So we need to have more champions in our midst to do well in sports, it was felt.
The panel discussion on "The World At Your Feet" was perhaps the most engaging with noted football expert and commentator Novy Kapadia, celebrated coach Sukhwinder Singh and Minerva Punjab FC founder Ranjit Bajaj coming up with inspiring stories and trying to get to the root of the malaise dogging the sport in which India has in the past done quite well.
Kapadia and Sukhwinder Singh, who besides playing for India also coached the crack club team JCT for several years, while dwelling on the greatness of Punjab players like Jarnail Singh and Inder Singh, who were quite invincible in Asian football, highlighted the need for nurturing indigenous talent.
The younger participant, Ranjit Bajaj, whose team Minerva Punjab FC in a sensational run won the I-league recently, was convinced that for Indian sports to get a kick start, children had to start playing the sports they love at a much younger age than they are doing currently. "They need to seriously start dabbling in these sports at 5, whereas in India they are starting at 11-12, which is too late for preparing for highly competitive world of sports."
He vowed to start doing that in football in right earnest. "Already our under-15 and under-17 teams are national champions for the last three years running. Focus on raising women's teams is also very high on the agenda of my club," he asserted.
Day-2 of Playwrite 2018 starts 9:30 a.m. at hotel The Lalit