His elder son Rajnish lit the pyre and the younger son Manish remained behind him right through the last rites. S.P. Jain leaves behind his wife Aruna, his two sons, his daughters-in-law Aarti and Pooja, his daughter Deepika and son-in-law Satyam Aggarwal. He also has five grand children Manasvi, Bhavya, Ananya, Aayush and Piyush.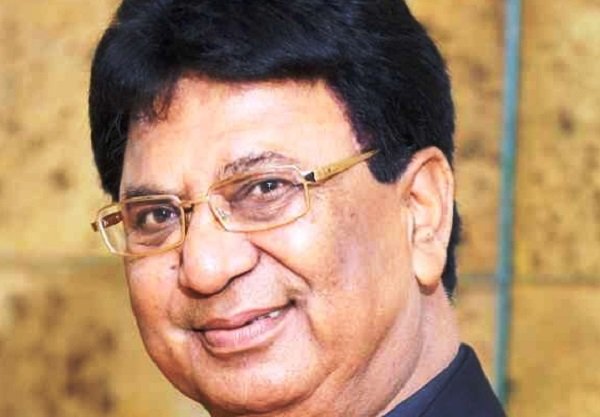 Photos By: Life in Chandigarh
S.P. Jain first started his fashion business from a showroom in Sector 17 near Neelam Cinema. It was fairly popular, but his business really took off after his sons joined the business and they opened a second outlet of Meena Bazaar in NAC Manimajra in the late 1990s. From a showcase it gradually developed into a mall of sorts. Next came the outlet in Mohali in 2010, followed by the opening of a premium women's fashion house Aliyana. The most sought after twin fashion houses in NAC Manimajra became a landmark in the area.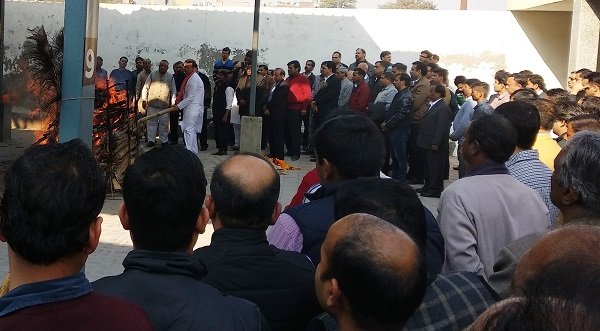 For the past many years the business was being spear-headed by the two sons Rajnish and Manish, with S.P. Jain gradually relegating himself to the background. The ever smiling face of the founder, who manned the cash counter for four decades, will alas, now remain a memory on the wall behind it.