That was Dr Jaswant Rai for you, one of the most respected orthopaedic and joint replacement surgeons of the region, who famously served in the orthopaedic departments of the PGI, Fortis Hospital Mohali and Alchemist Hospital Panchkula in senior positions and as head of the department. He died on Sunday night at age 74. His cremation will be held on Tuesday at Sector 25 crematorium at 4 p.m.
I do remember, in my late 40s, I developed this problem in my right knee, which used to start aching after a few minutes of drive and get locked. "We have to rule out arthritis," said an ortho in one of the hospitals in Sector 34 after looking at my x-ray. "Get an MRI done," he advised, and I promptly obliged. The MRI did not report anything adverse, so the doc prescribed a few medicines and daily light exercises. My painful condition did not improve even after a longish adherence. So I went to another ortho, this time in Sector 44. Listening to my 'Ram kahani', and going through my records, he advised me to undergo regular diathermy sessions for a few weeks. My condition deteriorated further and even bending my knee became an issue.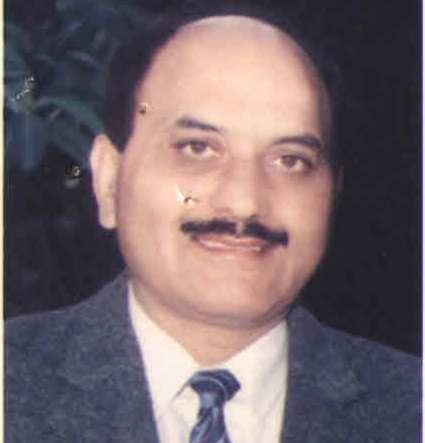 Photo By: Life in Chandigarh
That's when somebody suggested that I visit Dr Jaswant Rai, who was then director orthopaedics and joint replacement at Alchemist Hospital Panchkula. A quick examination and a few questions later, he was at his table writing a prescription. "It's nothing, you'll be all right soon. Just get an old bicycle rubber tube and do these exercises twice a day." Case dismissed, no further talk. That's how he was, misconstrued as being rude by some of his patients. The problem was gone and forgotten within weeks, as if nothing had happened.
I took a real liking for the professionally ethical doctor and started recommending him to friends. My last visit to him was in March 2017 at the Fortis clinics in Sector 11. This time it was my left knee. He looked quite weak in the legs, and was moving around by taking support of the furniture in his cabin. I did ask if he was all right, and he nodded. "Dasso ki problem hai." I explained and he completed the same routine as last time and said, "Nothing to worry. You'll be all right." Without prescribing any medicines he asked me to follow the same tube exercises. Though this time the problem lingered on for a little longer, he insisted on my not taking pain killers. Instead he prescribed a few tablets to improve the lubrication in my knee joint. And there I was up and about within days, without having to undergo expensive tests and gulping down pain killers.
Informing about his death, a PGI press release said Prof. Jaswant Rai was born on 18.3.1943. He did his MBBS from Government Medical College, Amritsar in 1969 and MS Orthopaedics from PGI. He worked as a surgeon in PGI since 1974 and remained head of one of the units for a long time before he took voluntary retirement in October 2004. He joined as Director Orthopaedics at Fortis Hospital, Mohali and later moved as such to Alchemist Hospital, Panchkula. He last ran an OPD at the Fortis clinics in Chandigarh.
The PGI release described him as a leading joint replacement surgeon of the region since 1981. He was also an excellent teacher and a favourite with postgraduate students. His morning classes are the best memories for every postgraduate student of Orthopaedics Department.
Prof Jaswant Rai taught sports medicine and sports physiology as Honorary Consultant at Panjab University Chandigarh for 20 long years from 1983 to 2003. He delivered lectures, and participated in live demonstrations, during National and International conferences on joint replacement.
Lifeinchandigarh.com salutes the towering man