Every home and office now boasts of multiple smart devices. There is now an increasing need to protect these from dangers of the digital world. Keeping this in mind, Connect Broadband has launched its latest international virus control program for multiple devices. The launch was held in Chandigarh on Wednesday, April 19.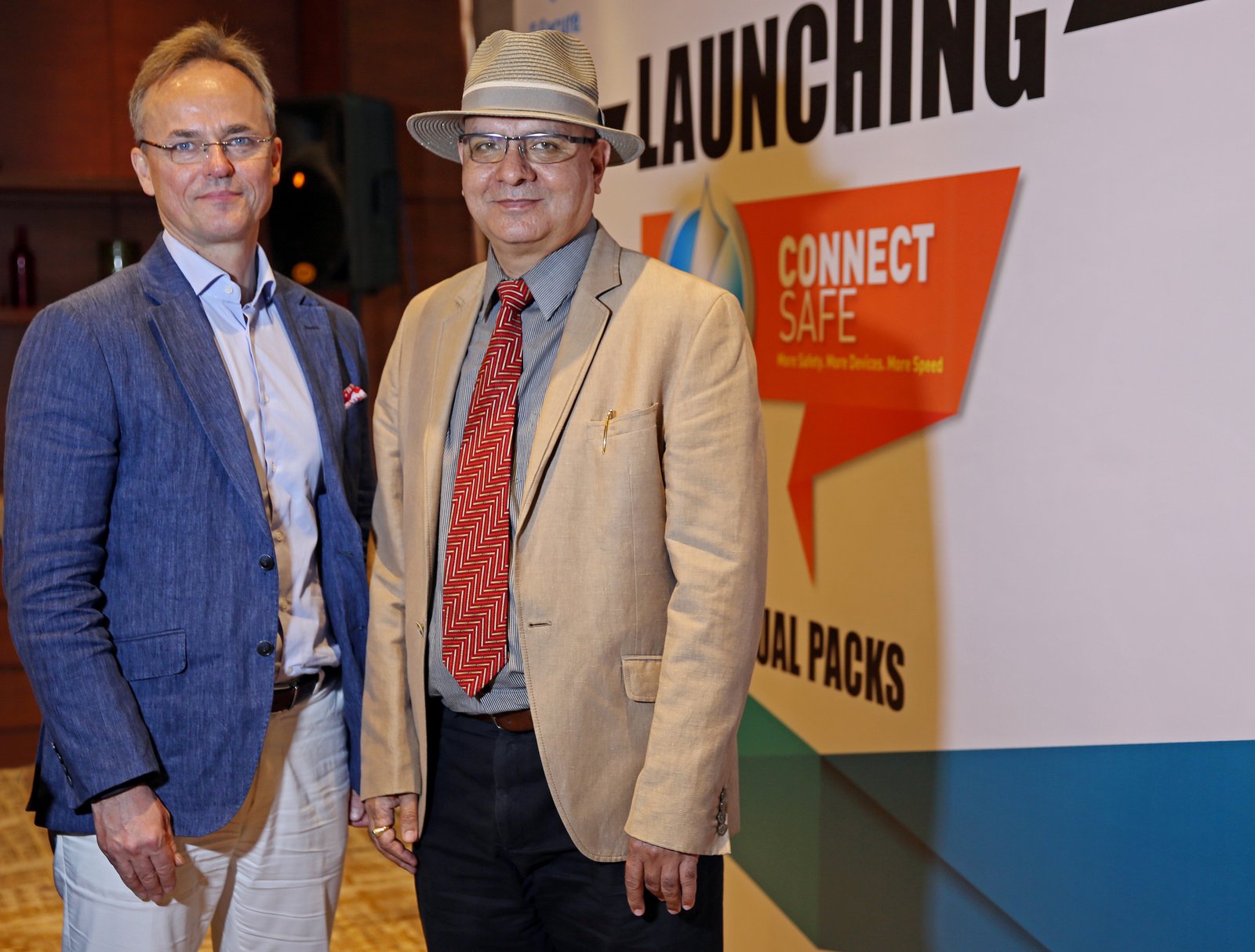 Arvind Bali, Director and CEO, Connect Broadband and Videocon Telecom with
Kristian Jarnefelt, Executive Vice President at F-Secure Corporation
Photo By: Vikram Joy
The all new 'Connect Safe Annual Pack' lets you pay once protect all your devices for one year. The more devices a household has, the more complex it is to secure each one and the personal information on them. Picking individual security solutions for each individual device and family member is not an easy task. Connect Safe provides complete protection for safe shopping and banking experience, privacy protection, tracking for lost devices, device security and much more. Furthermore, it blocks hackers to maintain privacy of data, safeguards the Internet for children - on PCs, tablets, MAC, IOS and android phones thereby reducing service interruptions and security hassles.
The pack is powered by F-Secure, an antivirus technology that has received the AV‑TEST Best Protection award, five times. Developed by Finland based F-Secure Corporation, the product has been introduced by all the leading European telecom operators and is a raging success in all the European and Latin American markets.
"The product offers peace of mind by helping customers to connect to the Internet with confidence, wherever they may be, they can avoid digital threats on PCs, Mac's, smart phones and tablets," remarked Kristian Jarnefelt, Executive Vice President at F-Secure Corporation at the launch in Chandigarh.
The pack is priced between Rs 399 (for one device) to Rs 1,299 (for five devices).