Leading indigenous energy and engineering solutions company Jakson Group on Thursday announced the launch in Chandigarh of the country's first lithium ion battery powered compact Hybrid Energy Storage System (HESS) to harness the benefits of solar energy more effectively and efficiently. The system comes in three standard models of 3 kVA, 5 kVA and 7 kVA, but it can also be customised for any capacity up to 20 kVA.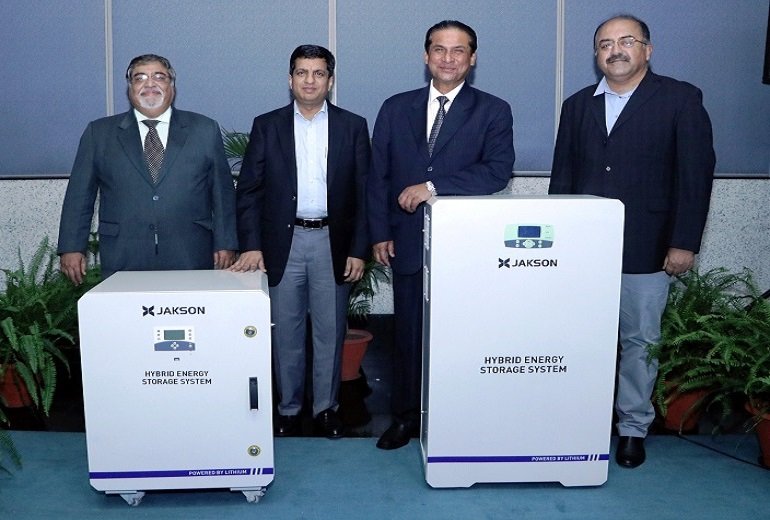 Photos By : Life In Chandigarh
Sundeep Gupta, Vice Chairman and Managing Director of the Noida-based group told LifeInChandigarh.com at the launch ceremony held at CII Northern India headquarters, "This is a disruptive technology product which delivers seamless back-up power for uninterrupted operations. The system is capable of running sustained loads of air conditioner, refrigerators, TVs and other electoral appliances, like grinders, etc."
Declining to share the costing of the system, saying it will be announced shortly when the product is taken to their dealers, Gupta merely ventured that though initial cost of the system is going to be high because of the expensive lithium ion batteries, its cost of running over the lifespan of the system is going to more than make up for the initial cost of installation of the system.
Moreover, the system has a first of its kind intelligent management system, adds Rabindra Satpathy, Chief Operating Officer – Solar Business, Jakson Group. On voice command, one can know a host of things like whether the system is on or off, how much battery charge is left, the running voltage and how much units were generated during the last week, etc. It can also take a service request verbally.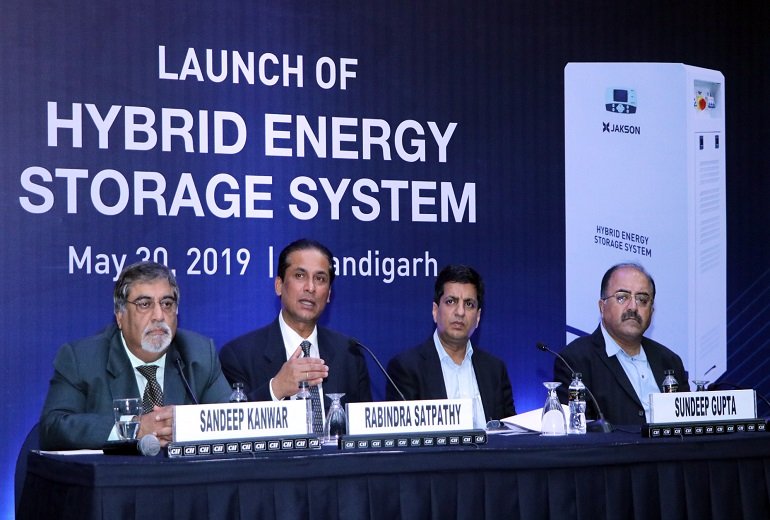 Among other advantages of the system are that the lithium batteries have a much higher life than lead acid batteries (estimated to be up to 7 years), charge 3-4 times faster and provide longer power back-up. Apart from solar energy, the system can also be charged with diesel gen sets and grid power.
"Our initial discussions with renewable energy management authorities in Punjab and Chandigarh have been extremely encouraging and we are confident about convincing these authorities to frame specific policies for the use of these systems in their respective territories," Satpathy shared.
Jakson Group claims to have a significant presence in the solar market of North India, particularly in Punjab, Haryana and Union territory of Chandigarh, with a network of 17 channel partners. Jakson HESS will be sold to customers through this channel partner network.