It has taken us too long, but the realisation is slowly sinking in. Policy makers in the country finally appear to be readying to take corrective measures to improve the quality of healthcare services, hints of which are visible in the New National Health Policy, approved by the Union Cabinet in March this year.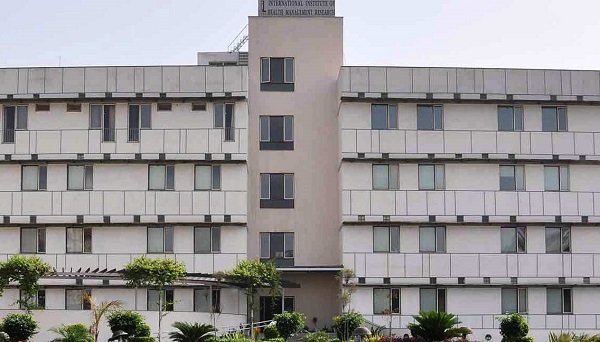 IIHMR Delhi Campus Building
Photos By: Life in Chandigarh
The new thought process, experts believe, is conducive to bringing in more professionalism in the management of healthcare services, hence a greater need for qualified and trained hospital managers, health managers and health information technology managers to take care of management related issues so that doctors can focus on providing clinical care, for which they are trained.
Dr. Sanjiv Kumar, a noted healthcare expert and former Executive Director, National Health Systems Resources Centre, who has taken over as Director of a reputed private healthcare institution - International Institute of Health Management Research (IIHMR) Delhi, told lifeinchandigarh.com during a recent visit to Chandigarh, "we have been constantly emphasizing that one of the weakest link in the healthcare delivery system in the country is the poor management of hospital and health services. This has not only resulted in poor quality of services, but also inappropriate utilization of the healthcare facilities at all levels primary, secondary and tertiary.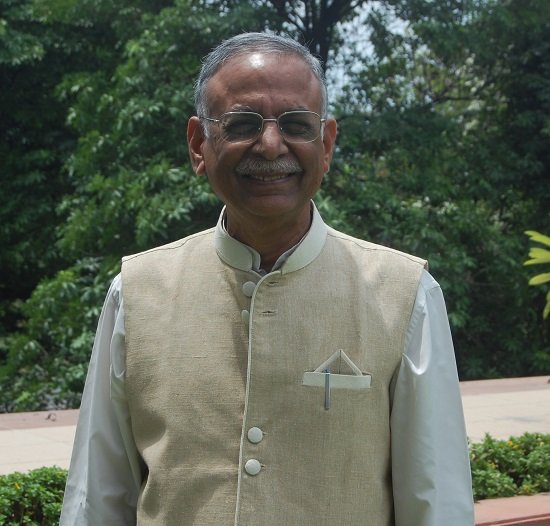 Dr. Sanjiv Kumar, Noted Health Expert and Director IIHMR, Delhi
"The only way to overcome these bottlenecks in the health sector is to post trained and qualified health and hospital managers at all levels of care. This in turn, will improve the credibility of our public health institutions and also increase the utilization of infrastructure, manpower and other services provided from these institutions," Dr Sanjiv Kumar, who has 41 years of experience in public health across 29 countries and also remained associated with UNICEF for 22 years, added.
He opined that "To facilitate such a positive change, the central and state governments need to create additional managerial positions not only at district level but also at Community Health Centre (CHC) / Primary Health Centre (PHC) level. Though such positions exist under the National Health Mission (NHM), many are lying vacant. In fact, there is a need to create a cadre of health/hospital managers and make them available to man these positions at all levels."
Sharing details of a recent demand-supply analysis for managerial positions carried out by IIHMR Delhi, Dr Kumar said an estimated 20,000 qualified professionals would be required across the health sector in India in the next few years. As against this there are around 50 institutions conducting MBA or Post Graduate Diploma in Healthcare Management (PGDHM) with annual admission capacities estimated at 3,000 seats. Only a few of these offer specialisation in Healthcare Information Technology. There is an urgent need to increase capacities to meet the future demand expectations with greater focus on quality and academic rigor during teaching and training to enhance the employability of the trained professionals, he added.
Looking at the future healthcare scenario in the country, Dr Kumar said changing demographics, rising incomes, growing lifestyle diseases, etc. demand better healthcare delivery. Notable among the innovations to be tried out is the concept of "health and wellness centres" at the peripheral level. The Ministry of Health and Family Welfare has fixed a target of transforming 1,50,000 Health Sub Centres into Health and Wellness centres in a phased manner. The New National Health Policy also lists "accountability" as one of the important principles in the health care delivery system.
Quoting a WHO report, he said India needs to add 80,000 hospital beds each year for the next five years to meet the increasing healthcare demands. It is estimated that each additional bed has the potential to create 5 direct and 25 indirect jobs.
Estimating the required professional workforce count, Dr Kumar said, India with 35 states (28 states and 7 union territories) and 643 districts requires a program manager at each level. Approximately 7,000 trained professionals would be necessary at the block level. About 1,000 consultants would be employed in institutes like National Institute of Health and Family Welfare (NIHFW), National Health Systems Resource Centre (NHSRC), State Health Systems Resource Centres (SHSRCs), etc. About 200 consultants/specialists would be employed at the state level in each state, another 1250 trained professionals would be employed across 250 large NGOs, 500 professionals across international organisations, while 1500 professionals would be necessary in academic/research organisations across the country. The corporate sector was also absorbing an estimated 1,000 healthcare management professionals, he added.
"So you can see that as the healthcare sector grows, and becomes more competitive and professional, especially in the government sector, the opportunities for rewarding careers for health managers in this sector are limitless," he asserted.
About IIHMR
Speaking about IIHMR Delhi, Dr Sanjiv Kumar, said institutions like IIHMR can address this projected demand by providing intensively trained managers in health, health IT and hospital management. Use of information technology will make doctors available for consultation long distance and maintaining digital individual and family health records.
He said the IIHMR offers two-year full-time PG programme with specialisation in Hospital management, Health Management and Health Information Technology management. The annual intake is 120 students. Their demand in large corporate and public sector hospitals, international, bilateral and national healthcare organisations and health insurance companies is increasing with every passing year, he added.
The institute also conducts evaluation studies, operations research, studies and program evaluations on different dimensions of the health system for a range of clients, including national and state government organisations, national and international non-government organisations such as WHO, UNICEF, etc.
The key areas of research include reproductive and child health, functioning of health care organisations, non-communicable diseases, health economics and population based issues and climate change.
The institute also offers consultancy to hospitals and healthcare organisations to streamline the workflow and operations by developing Standard Operating Procedures (SOPs), providing technical assistance to government's flagship programme NHRM for making district health action plans and quality assurance, etc.