Right next to Kelson, Chief and Sant opposite the Fountain in Sector 17, this is the brand's first store in Chandigarh and 16th overall after successfully running 13 stores in NCR Delhi and two in Uttar Pradesh – Lucknow and Kanpur.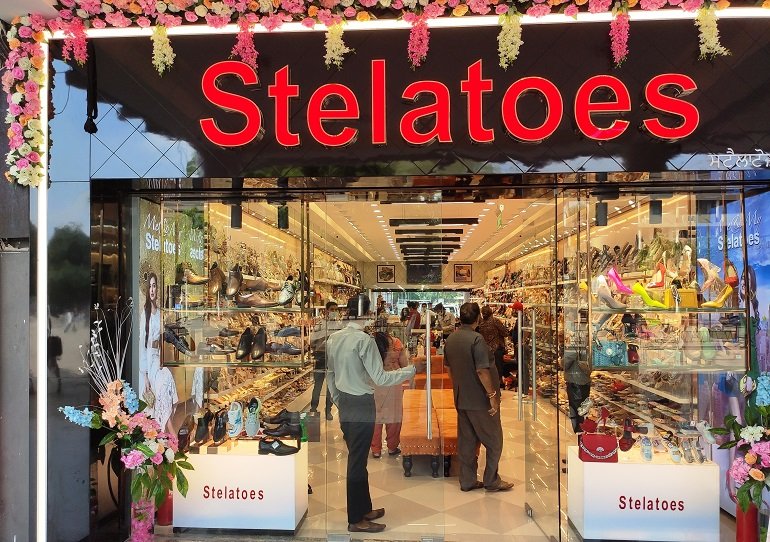 Photos By : Life In Chandigarh & Stelatoes Shoes
The Chandigarh store is the Delhi-based brand's first step towards a strong push in Punjab, with 19 more offline stores lined up in the state, announced CEO of the company Harpreet Singh, a veteran of 30 years in the footwear industry, at the store launch recently.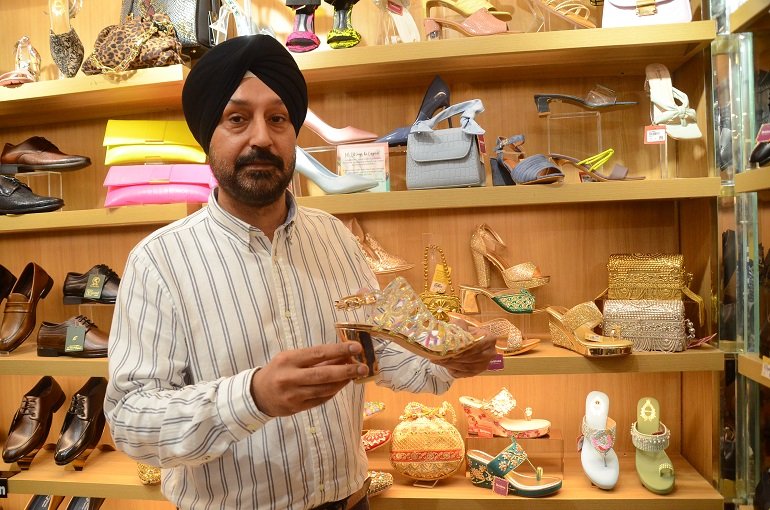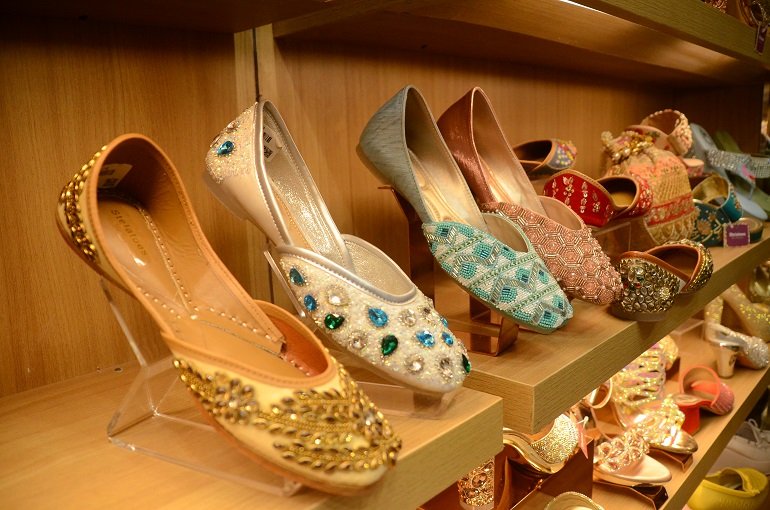 In conversation with news website LifeInChandigarh.com, Harpreet says, "Stelatoes is a brand which keeps abreast of the latest fashion, with on an average 100 new styles in men's, women's and kids' footwear and accessories being added every week. The brand does not compromise on comfort, durability and affordability. While our products compete with the very best in the market for styling and quality, customers will find our prices 30-35% less than comparable brands.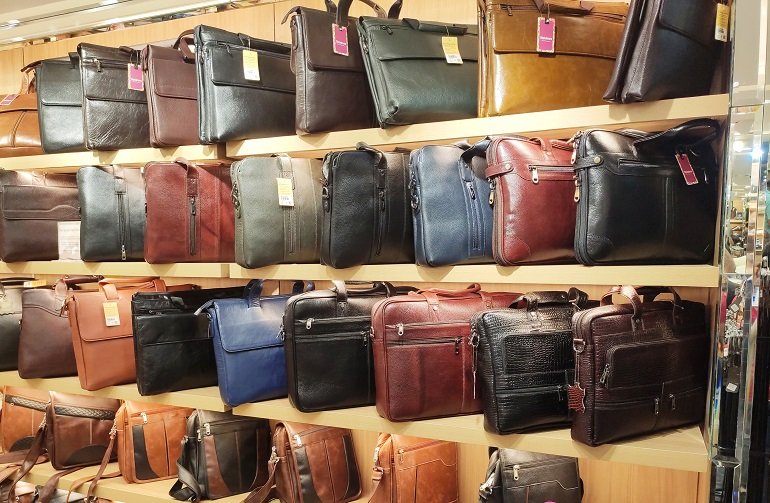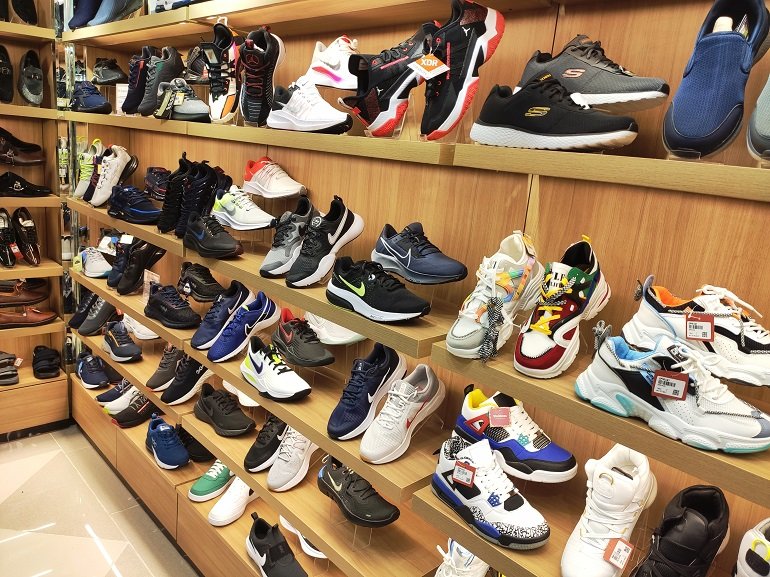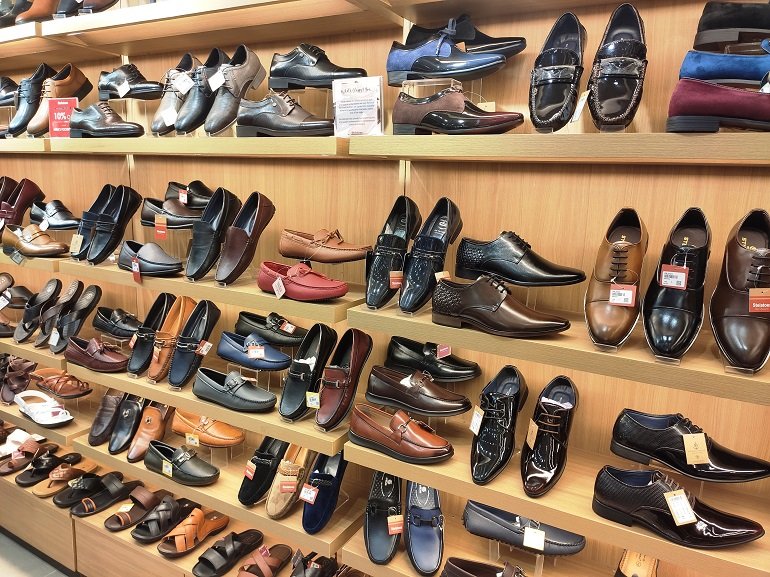 "As we start our journey in Punjab, we have 3,000-plus styles already in our large format Chandigarh store. In fact, all our 16 stores so far are large format stores (3,000-plus sq feet floor area)," he adds.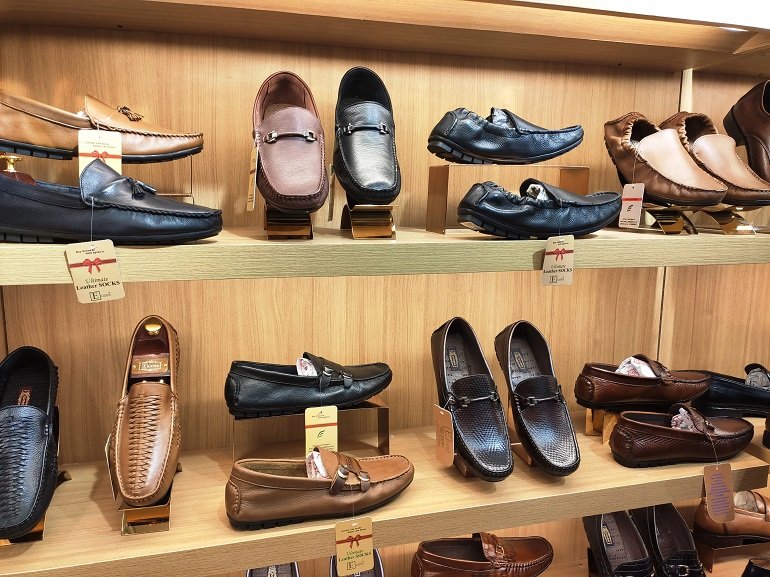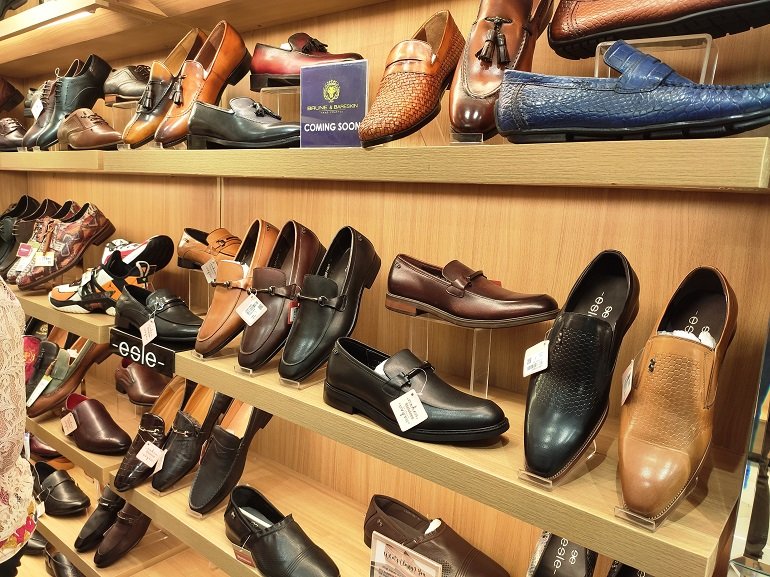 All the ladies footwear and accessories are manufactured in-house, for which the brand has a strong online presence as well. "We are working with and supporting master artisans spread over 70 manufacturing facilities in the National capital. We have a wide variety of ladies footwear and bags for all occasions, from everyday casuals to formals and party footwear, as well as exclusive collection for bridals and weddings," the brand's CEO shares.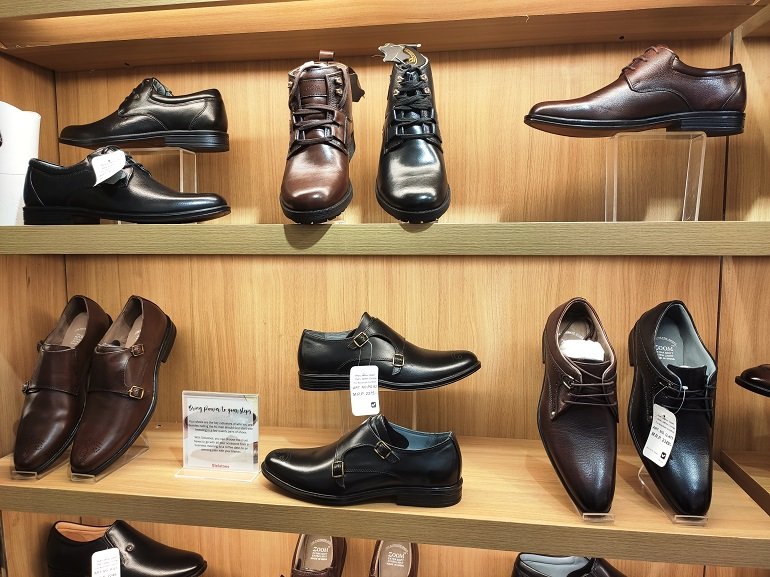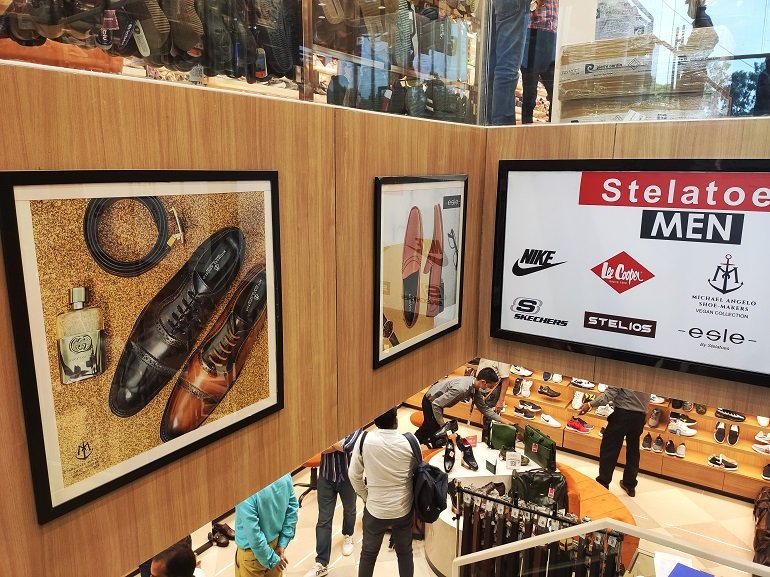 One look around the store spread over two floors (basement and ground) is enough to impress a visitor. From high stilettos to block heels and flats, from neons to animal prints, from ethnic embellished mojaris to the now trending mules, the store apparently has an impressive variety. The collection of wedding and bridal footwear, clutches, purses and other accessories is exquisite.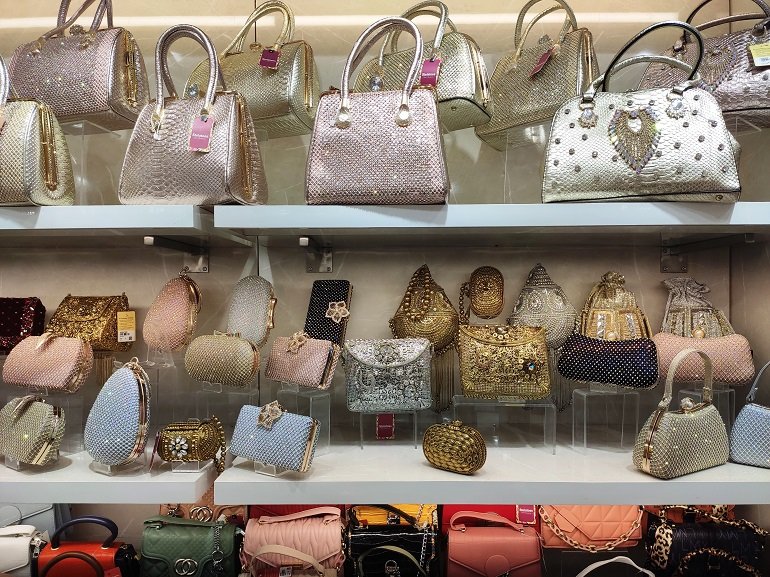 For men, other than the label's in-house brands, the shelves also showcase amazing collections in pure and PU leather from other high-end international as well as indigenous brands like Nike, Jordan, Asics, Pierre Cardin, Else, Lee Cooper, Egoss, Zoom, Kelcito, Campus, Columbus etc. More brands are being added every month.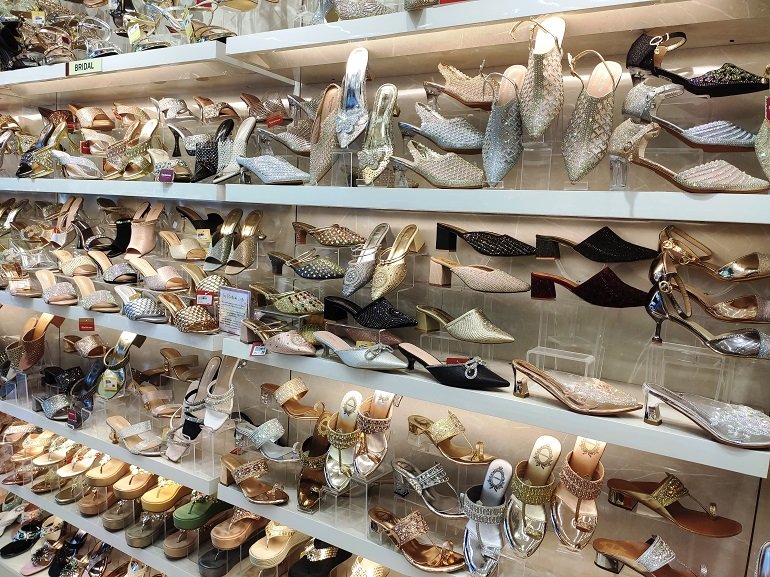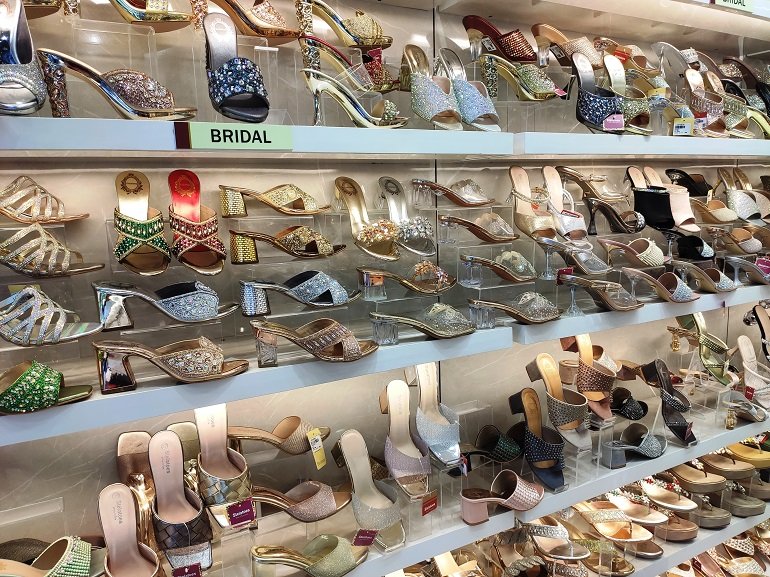 Says Harpreet: "We work closely with unique manufacturers to bring to our customers the very latest and best products at an honest pricing. We are also scouting for and introducing new brands from various parts of the world, including Italy and Brazil, to the Indian market."
Apart from a welcoming ambience and personal attention from hosts, visitors can expect multiple offers and discounts in the store for the first few weeks.
Price range (as per Harpreet)
Men's footwear & bags : Starting from Rs 500 (flip-flops) to Rs 11,000 and more (high-end leather bags)
Ladies footwear & bags : Starting from Rs 700-800 and going up to Rs 6,000
Kids' range : Starting from Rs 700-800 and going up to Rs 2500
Brief about the brand
Sanjay & Sachin Arora, the promoters of Stelatoes Shoes & Accessories, opened their first family footwear store in Rajouri Garden, Delhi in 2004, and gradually expanded in the National Capital Region. In 2017 they decided to expand outside the NCR and the first stores in Uttar Pradesh opened in Lucknow and Kanpur. Next big expansion is targeted at Punjab and the opening of the Chandigarh store is a first step in that direction.
https://www.instagram.com/stelatoesshoesindia/
LifeInChandigarh.com by APR Media House is an enjoyable digital reading startup, which keeps you abreast of the latest meaningful happenings of interest to large sections of folks in Chandigarh tricity, and expats from the region. It has been promoted by a public spirited senior journalist and media consultant with a view to encourage good quality and healthy journalism, a dire need of the times.
To keep in touch, drop an email or call :
kochhar.apr@gmail.com