Pioneering real estate company DLF, which has given 1400-plus families such idyllic living in 3 & 4-bedroom independent floors, and handsome returns on investment within a span of a few years, in Sector 3 of Pinjore-Kalka Urban Complex, Panchkula, has just upped the luxury quotient in its 200-odd acre township project 'The Valley'.
The Valley Club House
Photos By : DLF & Life In Chandigarh
'The Valley Gardens', a new 34-acre development launched very recently within the secured township, is offering fully-fitted out 3500 sq feet 5-bedroom independent luxury floors with additional dedicated room for staff, toilet and large storage room in the spacious basement. The offering comes with two parking slots in stilt-plus-four-floors development format on uniform plot size of 500 sq yards (one kanal).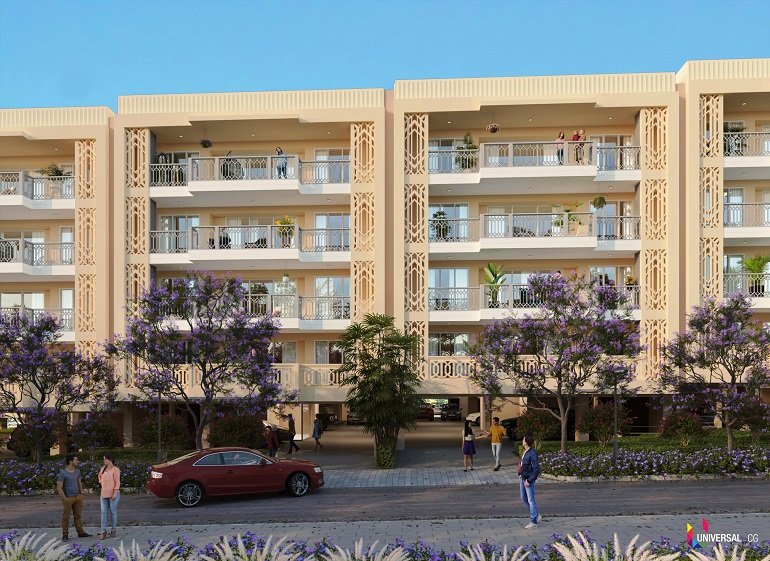 Elevation views of independent floors in 'The Valley Gardens'
Eminent architect Hafeez Contractor has designed 'The Valley Gardens' in such a manner that each floor will be green belt-facing, besides providing a beautiful view of the Shivalik hills and the green surroundings. Landscaping is designed by award-winning landscape firm MPFP, New York.
The developer, DLF Homes Ltd. plans to start construction once the Monsoons are over and the project is slated to be completed in three years. The company will be developing 424 independent floors as part of the project. Initially 200 independent floors are being offered for sale and the remaining could be launched in two tranches.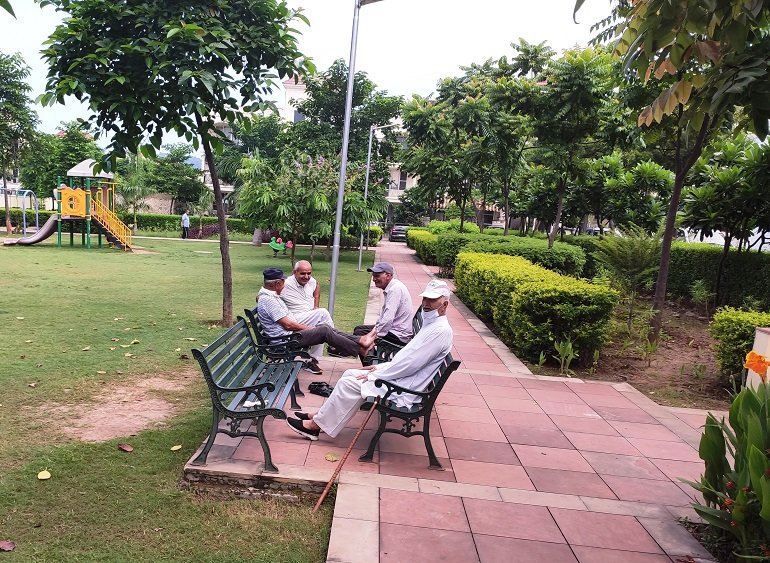 The price per unit starts from Rs 3 cr. The project is being marketed aggressively with easy payment options, and bookings have started in right earnest. The booking amount is Rs 10 lakh.
In a conversation with news website LifeInChandigarh.com on Saturday, visiting Group Executive Director & Chief Business Officer, DLF Ltd, Aakash Ohri expressed absolute confidence that seeing the trend of queries and bookings already done, the first lot of 200 "new age, fully-loaded" independent floors will be a sell-out very soon.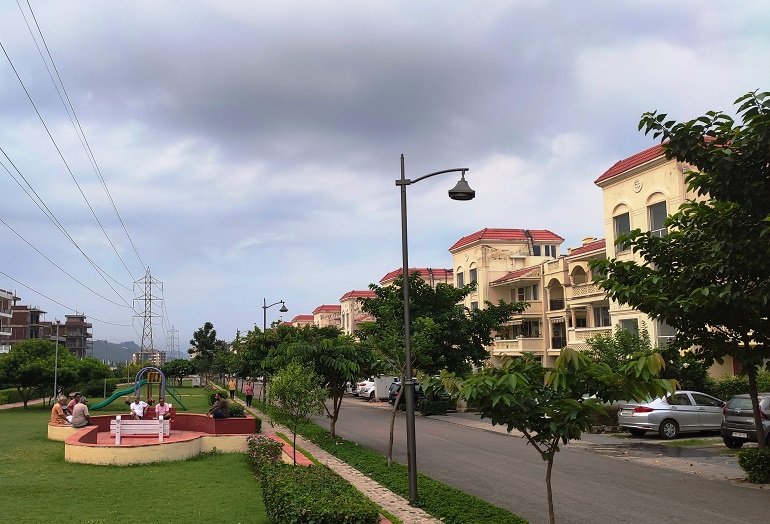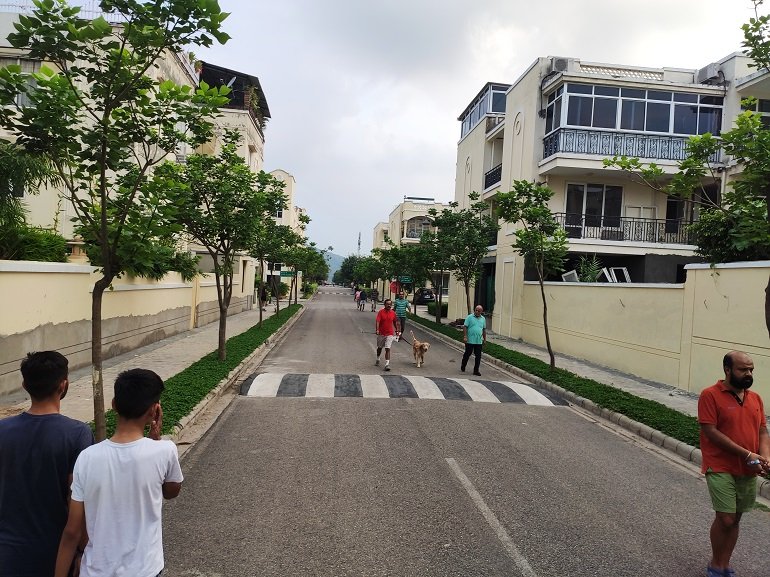 Giving reasons for his confidence, he said: "It's not a mass product, and hence we are expecting only those who aspire for high living, and can afford it, to be our customers. We have brought a top notch product matching the high standards of Gurgaon luxurious living, that too in the most serene surroundings, to the Chandigarh tri-city and we believe there are enough customers whose propensity to spend on fulfilling their aspirations is increasing."
DLF has a 75-year proven history of adding appreciable value to the investments of its existing customers and the handsome appreciation in the market prices of the existing 3 & 4 bed room independent floors in 'The Valley' has helped strengthen the customers' belief in the brand, Ohri asserted.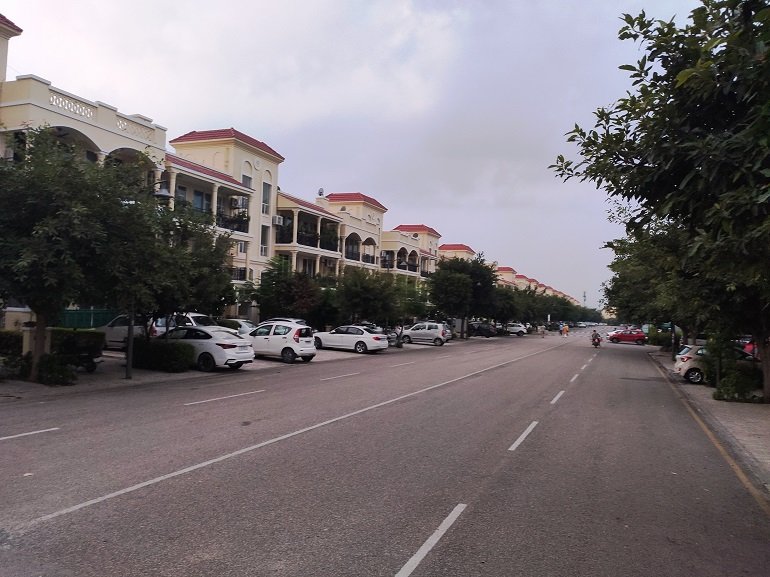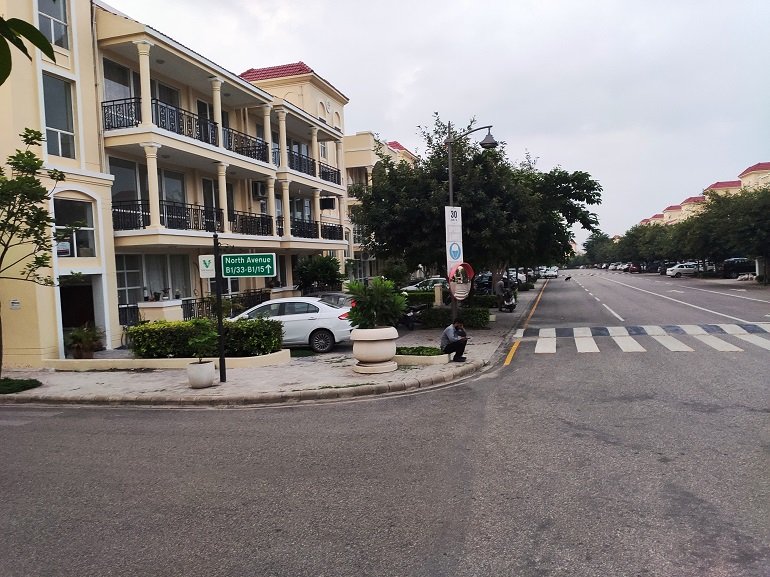 According to property consultants active in the area, a 1750 sq ft ground floor three bedroom independent floor, which was originally offered by DLF for around Rs 40 lakh in 2013, is now fetching up to Rs 1.5 cr and a 2450 sq ft four-bedroom independent floor, which original allottees brought for around Rs 65 lakh, is going for as high as Rs 2.5-2.6 cr.
Taking an early morning round of the sprawling township during a planned visit on Thursday, I was myself witness to the overlooking lush green hills, the beautiful scene of the Sun rising through the cloudy sky, the wide open tree-lined roads, well maintained green belts and one of the finest club house in the entire region.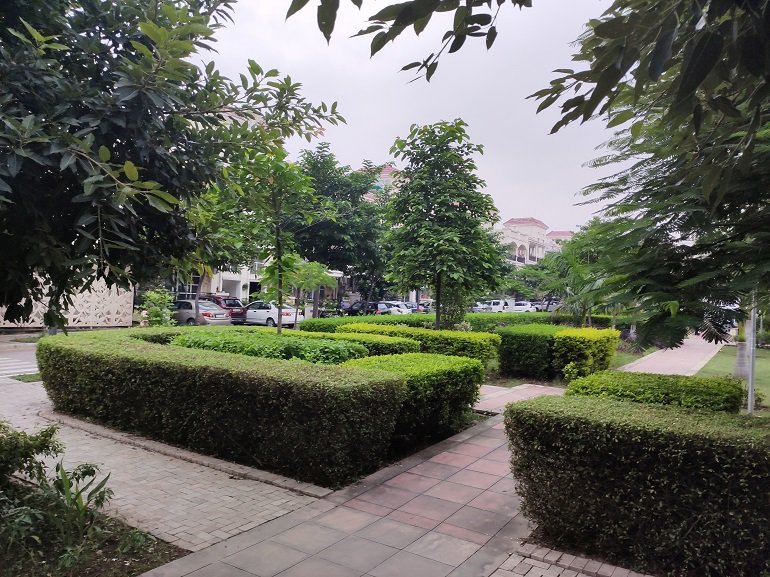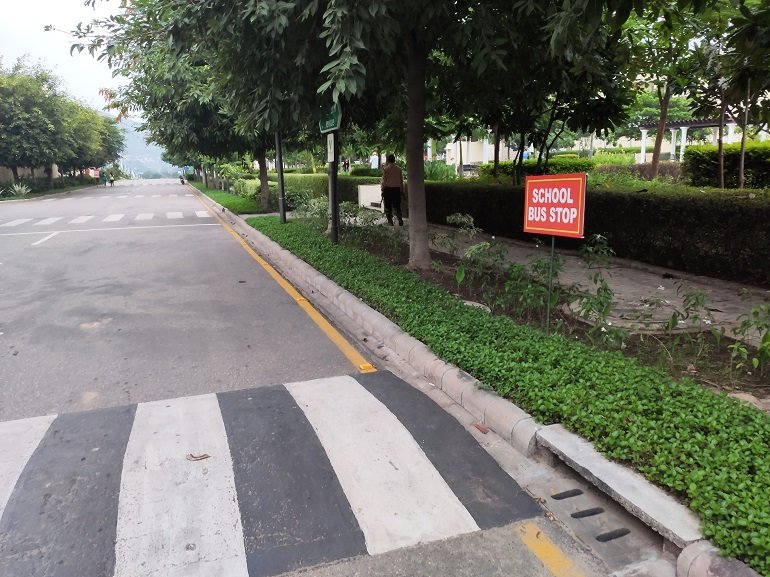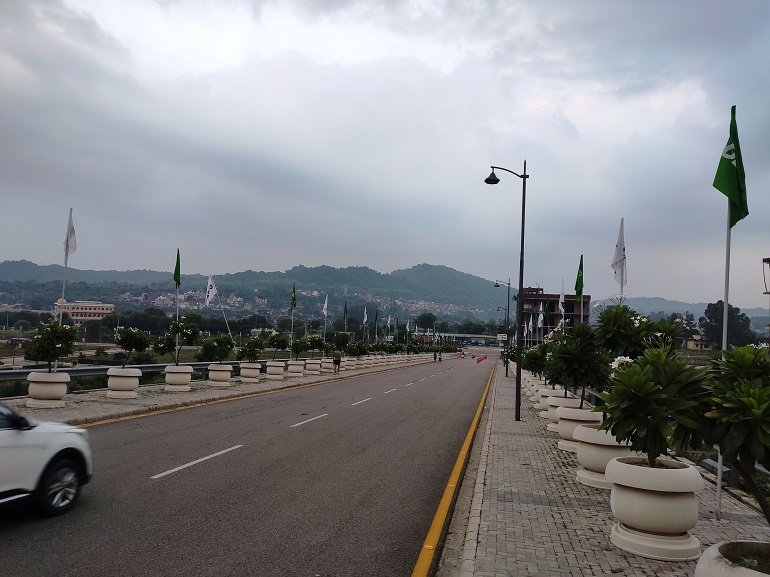 It felt so nice and rejuvenating to intake lungs-full of clean, fresh air just like in off track destinations up in the hills. The peace and calm on the faces of people walking alone or in groups, many with their dogs, was best seen to be believed. Singles and couples enjoying their morning tea or reading the morning newspapers in the balconies were a sight to behold.
Coming to the green belts, regular groups of friends were seen engrossed in routine discussions. A bigger group was seen performing yoga in one of the parks. Coming across an interesting group of four in another park singing bhajans, I was compelled to introduce myself and request them for a conversation.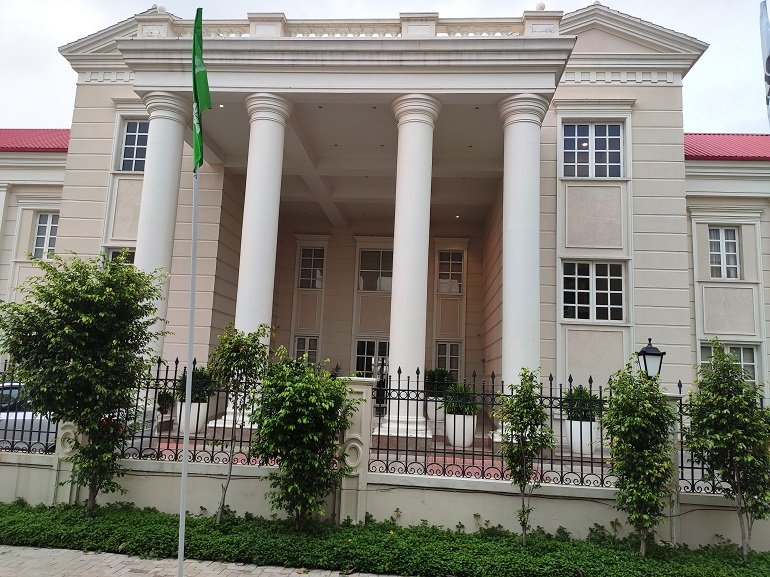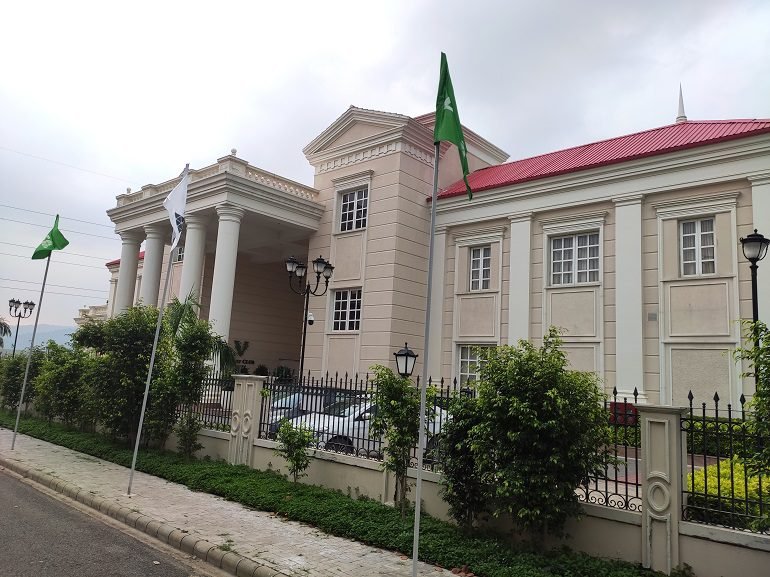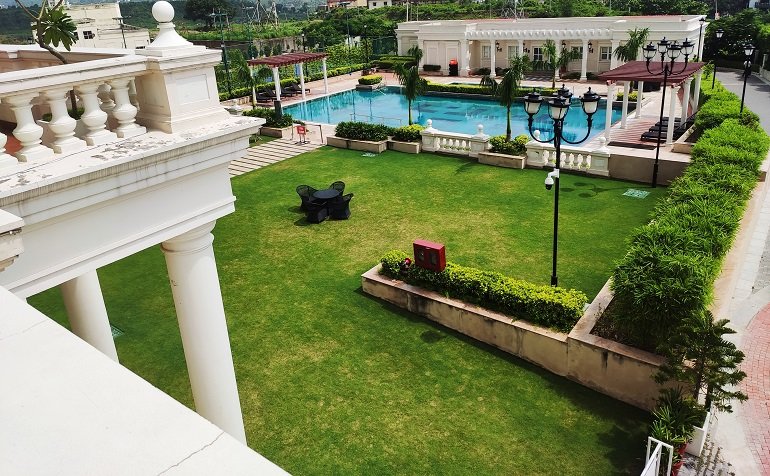 Instantly opening up to me, Dhoop Singh, Om Prakash, Ram Chander and Balwant Singh said they meet here every morning and evening, share positive thoughts and 'bhajans' and also play cards.
"We, all residents in this township, are like one large happy family. Living here is like being in 'swarg' or 'jannat', as we know it. Peace and quiet, clean fresh air, 24-hour water and electricity supply, hardly any flies or mosquitoes because of the regular fogging operations undertaken and a secure environment all make for great living. At night the scene is mesmerising, twinkling lights give the feeling of deepawali as if we are living up there in the hills," was their unanimous opinion.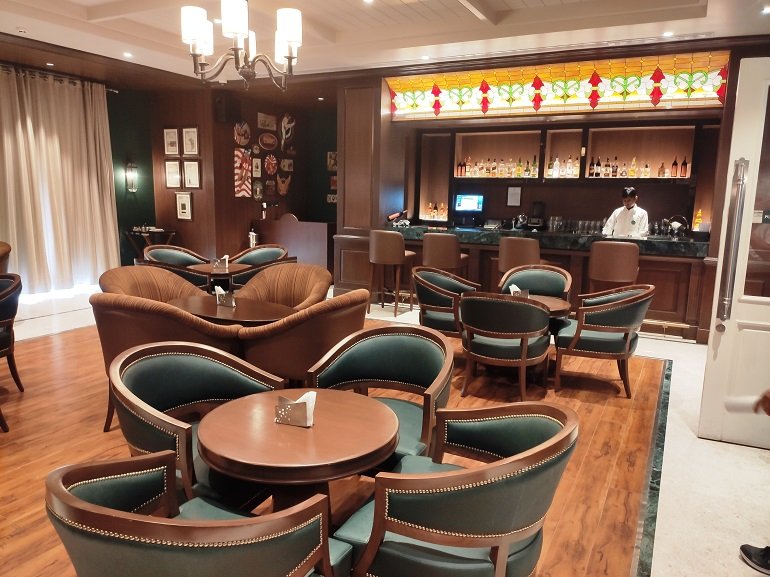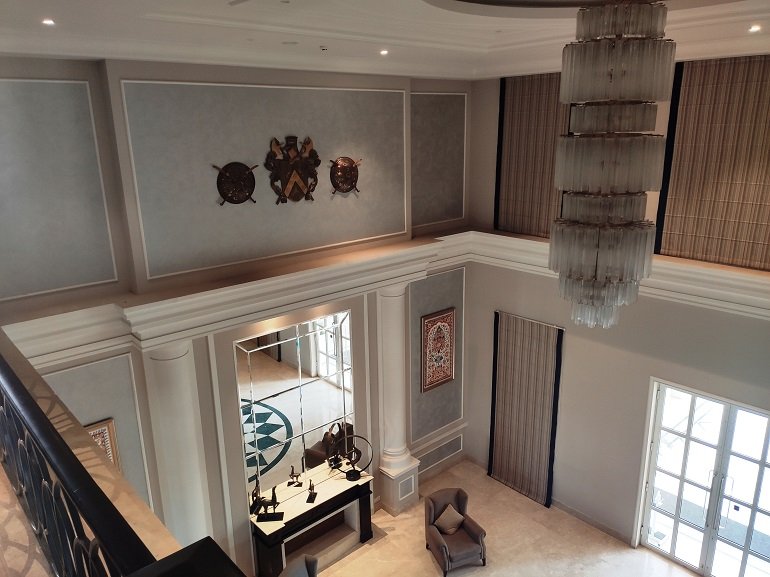 They also proudly talked about their beautiful club house with a swimming pool and the best food you can have anywhere in a restaurant. An issue here and there is really inconsequential as far as we are considered, they added.
Dhoop Singh then offered and sang a parting 'bhajan' for me which goes as follows: "Meetha bolo bol jagat mein, methe ka koi mol nahin......".
Later Brig (retd) Jitendra Dixit, President of the Valley Residents' Welfare Society, echoed these sentiments saying 'The Valley' project is very well designed and executed for a peaceful and comfortable living and the residents are loving it here.
There are really no serious issues with the DLF management and small matters which keep cropping up from time to time are resolved with mutual consultations, he said, adding that it's a developing township and more and more facilities are promised to be added in due course.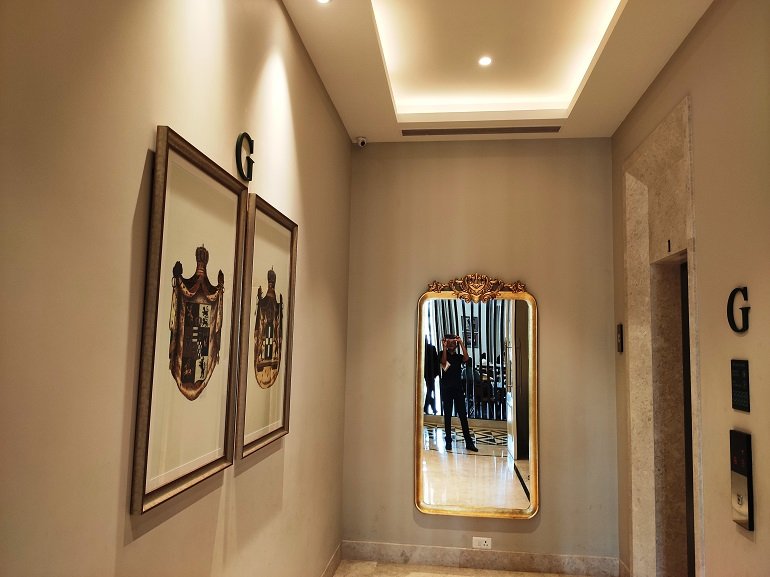 Brig Dixit informed that right now there are two private play schools and a secondary school within the township. School buses of some other reputed schools also pick up students from the township. "We have learnt that a marketplace has been planned to be developed in the near future near the Club House. Sites are earmarked for a hospital and a temple too. There is a gurudwara in the vicinity of the township. We residents have formed a religious trust and sent a written request to the DLF management to allot the temple site to us," he added.
Reacting to these observations, Aakash Ohri assured that a slew of amenities like cinemas, restaurants and other commercial products are in the pipeline and will be added in the near future, though he declined to give a timeline for it. "With these developments, I can bet that this property is going to be the most sought after in the entire region and a steady increase in returns is guaranteed," he said while signing off.
For further queries DLF authorised partner Brig (retd) Mahinder Singh can be reached on M: 8146558224
LifeInChandigarh.com by APR Media House is an enjoyable digital reading startup, which keeps you abreast of the latest meaningful happenings of interest to large sections of folks in Chandigarh tricity, and expats from the region. It has been promoted by a public spirited senior journalist and media consultant with a view to encourage good quality and healthy journalism, a dire need of the times.
To keep in touch, drop an email or call :
kochhar.apr@gmail.com
9815617676