Sector 7 Social has been brought to Chandigarh in a partnership between Impresario Entertainment & Hospitality Pvt. Ltd., founded by Riyaaz Amlani aand Kiran Salaskar, which also owns the brands Mocha – Coffees & Conversations, Smoke House Deli (the transformation of refined dining into casual chic), Salt Water Café (a contemporary take on timeless European cafés) and The Tasting Room (quaint wine haven, on the one hand and Chandigarh based Aelius Entertainment & Hospitality Pvt. Ltd., which also runs popular restaurants and lounges like Swagath, Mainland China, Satva Lounge, S-Lounge and Karim's in the city. This first outlet in Chandigarh is Social's 18th in the country after becoming wildly popular in Bangalore, Mumbai and Delhi.
Photos By: Life in Chandigarh
Shaleen Kapur, one of the directors of Aelius Entertainment, in an exclusive conversation with Lifeinchandigarh.com, chose to describe Sector 7 Social as a "new generation Indian Coffee House, stitching together a maze of different environments, all of which seamlessly come together to create the iconic 'work meets play' concept that Social has become synonymous with. Co-working in Chandigarh is a revolution of sorts aimed at promoting openness, accessibility, cross-pollination of ideas to create an inspiring community of people. Social is a concept, an initiative that provides a legit physical space for inspired minds to hang together, work together and obviously party together, and the Chandigarh market is ready for that."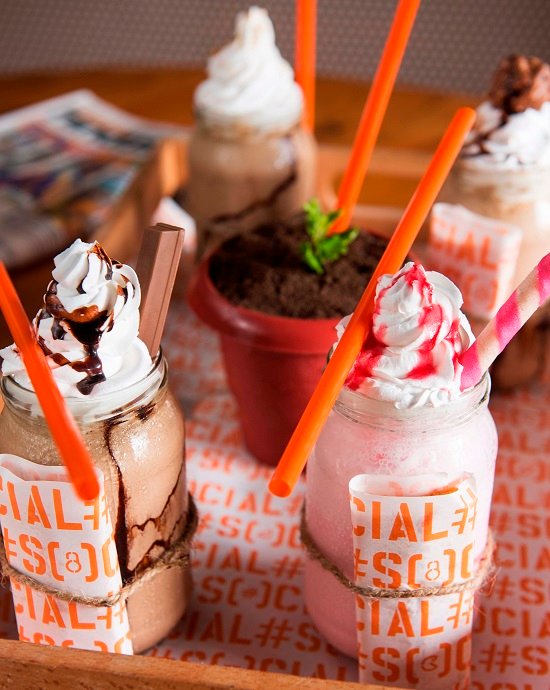 He says, "Sector 7 Social has everything an office has - a boardroom, wall-space, and wall-to-wall uber high-speed WiFi on level 2 - while on the ground floor patrons enjoy the outlandish food and drinks on offer. Level 2 is buzzing with ideas and chatter of networking and meetings and after the proverbial 'workday ends', the space seamlessly transforms into a high energy bar.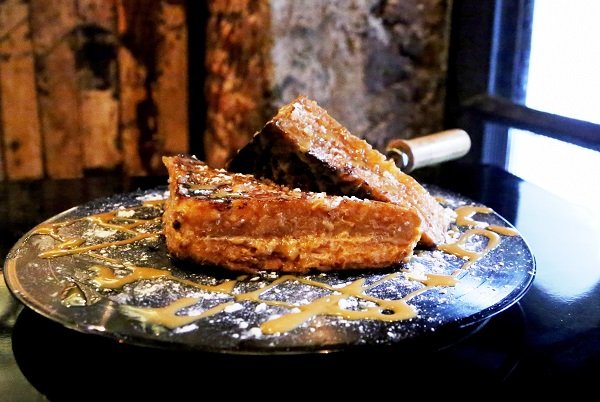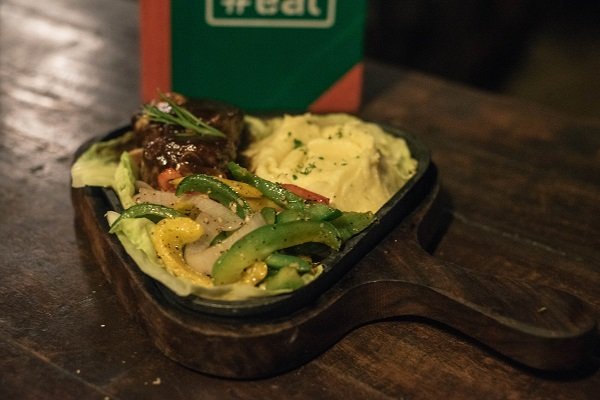 What's different about 'Social'? Everything, claim the promoters. "Social is everything but your run-of-the-mill square restaurant. Right from the decor to the drinks, the food to the ethos, everything about it is far left of center. Quirky drinks and deconstructed dishes are the cafe's USP, all served with a large helping of unorthodox. It's also the land of the free (lancer) and home of creative souls looking for an exhilarating alternative to a typical work day. It's a path-breaking urban hangout that's designed to take you offline while still keeping you connected; a place where networking can happen even if the net's not working (don't worry, the net's always working). It's a space where artists meet designers and innovators meet entrepreneurs meet photographers, writers meet web developers, and creative independents meet to bounce ideas off like-minded peers."
Riyaaz Amlani, C.E.O. & MD, Impresario Handmade Restaurants (parent company of Social) says, "We are very excited to be moving into Sector 7, and I'm thrilled to bring the Social experience to Chandigarh, with a renewed commitment to creating a hotbed of creativity and a space that thrives on synergy for young entrepreneurs and inspired minds. The energy here is palpable, and as always, we will continue to challenge norms across the board, which will extend to food and drinks as well."
About Riyaaz Amlani
Riyaaz Amlani is an entrepreneur and a restaurateur based in Mumbai, India. CEO and MD of Impresario Entertainment & Hospitality Pvt. Ltd and Ex President of NRAI (National Restaurant Association of India), Riyaaz over the years has assured a cumulative expansion of Impresario's operations across the country by establishing 42 restaurants across 11 cities. Its umbrella of brands include Mocha, Smoke House Deli, Salt Water Cafe, Prithvi Café, The Tasting Room, the very recent and successful brand Social (Present in Mumbai, Delhi and Bangalore) and Slink & Bardot. Other brands (currently not functional) include Smoke House Grill, Salt Water Grill, Smoke House Room, Shroom, Del Italia, Stone Water Grill and Le Kebabiere.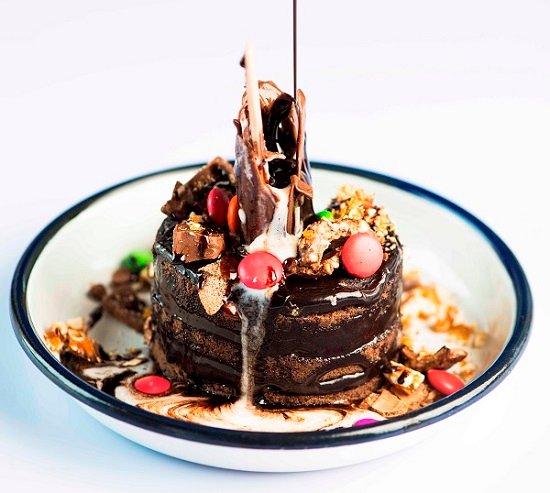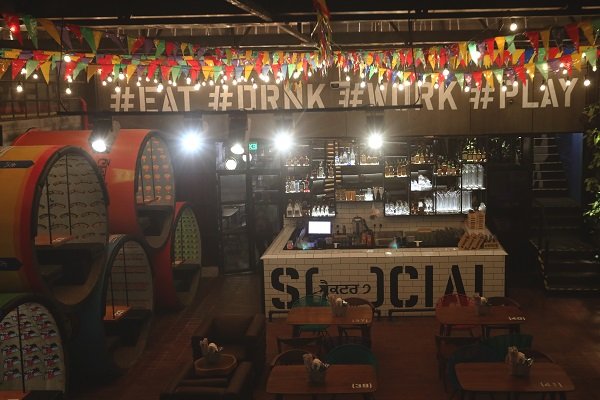 Starting out as an outsider to the hospitality industry, today Riyaaz is highly respected and well-known in the restaurant business in India. He is known for his uncanny ability to provide unusual and novel experiences in all his ventures. Having sold shoes as a teenager, Riyaaz completed his education in UCLA with a Masters in Entertainment Management. Paving his way through the business, he soon started working as the entertainment consultant for many location based entertainment centers. During this period, Amlani contributed to the building of India's leading Family Entertainment Centers as well as set up a wellness centre. He soon took over the reins of a leading media company, but gave it all up to open a café partnership with Kiran Salaskar. His vision was a cafe that offered an experience beyond the ordinary. This gave birth to his maiden venture Mocha, considered a pioneering venture in the café industry.
Growing rapidly under Riyaaz's leadership, Impresario is set to expand its signature brands of Social (all day café, bar & restaurant with a collaborative workspace) and Smoke House Deli (all-day deli and cafe) across India. A strong focus remains on the growth of the two flagship brands Social and Smoke House Deli in Tier 1 cities and brand Mocha (gourmet coffee shop) in the tier 2 cities. There are also plans chalked out for international expansion.
Awards & Recognition (National and International)
Riyaaz Amlani has been recognized as the 'Best CEO' by 'Coca-Cola Golden Spoon Awards', 'Restaurateur of the Year' by 'Franchise India's Indian Restaurant Awards 2015', 'Restaurateur of the Year' by 'Top Chef Awards', 'Best Restaurateur' by 'Time Out Food Awards', 'Restaurateur of the Year' by the 'Times Food and Nightlife Awards 2016', '50 Most Influential Young Indians' by GQ Magazine, 'Restaurateur of the Year' by 'Living Foodz Powerlist Awards 2016', the 'Hall of Fame' by 'Food Food Top 100 Awards 2017', and 'Restaurateur of the Year' by 'EazyDiner Foodie Awards 2017'. All his restaurants have not only won various awards in India including Best New Restaurant, Best Bar, Best European Restaurant, Best Ambience, Best Noteworthy Newcomer and Best Coffee Shop, but have also been acknowledged internationally by being nominated for UK's Restaurant & Bar Design Award as well as shortlisted for Miele's Top 50 Restaurants in Asia and recognized in Time Out Mumbai's Top 10 Best Restaurateurs in India. The very recent feather to his golden career hat was the Presidentship of NRAI (National Restaurant Association of India) from Sep, 2014 to Sep, 2017.
Timings : 9 a.m. to 1 a.m.