When it comes to international cuisine available in the city, popular choices has been Italian and Chinese fare. It's only in the last few years that international restaurant chains have set up shop here with an aim to introduce world flavours like Mexican and Mediterranean to the local palate.
Nando's, the international Afro-Portuguese chain of restaurants and home to flame-grilled 'Peri-Peri chicken', arrived here more than five years ago. Last year, their outlet in Elante Mall downed shutters to go in for a revamp. After a long wait, the shutters are up and there's brand new look and menu on offer.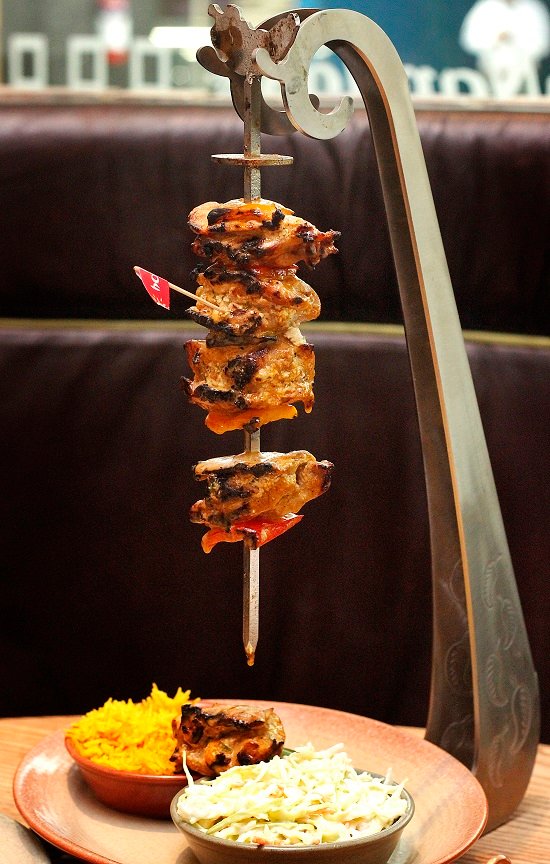 Photo By: Sumit Kumar
Step inside the restaurant that occupies a prominent place on the third floor and you are taken in by the colourful and inviting ambience. Modern African inspired geometric patterns dot the ceiling discs along with decorative lighting, new chairs and leather upholstery. "Chandigarhians have shown a lot of love for Nando's. So we decided to reciprocate the love. We have put together a display of original artworks which are a beautiful and constant reminder of the Nando's heritage," said Sumeet Yadav, CEO, Nando's India at the formal launch.
Photo By: Sumit Kumar
The new customer experience now includes services like limitless soft drinks at the cost of one and also refilling of yoghurt to one's delight. The popular Nando's sauces that can also be bought and carried home have been retained.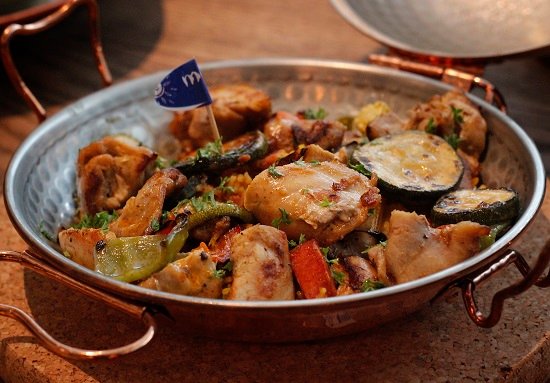 Photo By: Sumit Kumar
For those who are unfamiliar with the concept, Peri-Peri or the African Bird's Eye Chilli was brought to Africa by the Portuguese way back in the 15th Century. It is fiery and at Nando's they have various heat options – from the mild to the very hot. The new menu brings in Peri-Peri chicken burgers, wraps and platters to share along with salads, nuts and new desserts. While the non-vegetarians will relish the dishes more, those looked for greens won't be disappointed either.
Photo By: Sumit Kumar
We particularly like the appetiser platter that makes it easy for you to share the meal in a group. The grilled chicken cataplana that is served in a copper dish is for those who are looking for familiar flavours.
Meal for two: Rs 1,200 (approx, without alcohol).
Where: 3rd Floor, Elante Mall, Chandigarh
For reservations: 0172-4346109