Ideally located on 3rd floor of Nexus Elante Mall, opposite the Food Court, and right next to 'Fun City' play area, United Coffee House Rewind - Since 1942 is beginning to turn on that CP Delhi magic with its vastly diverse menus of North Indian, Asian, Continental and Oriental cuisines, fast food, seafood, beverages and desserts.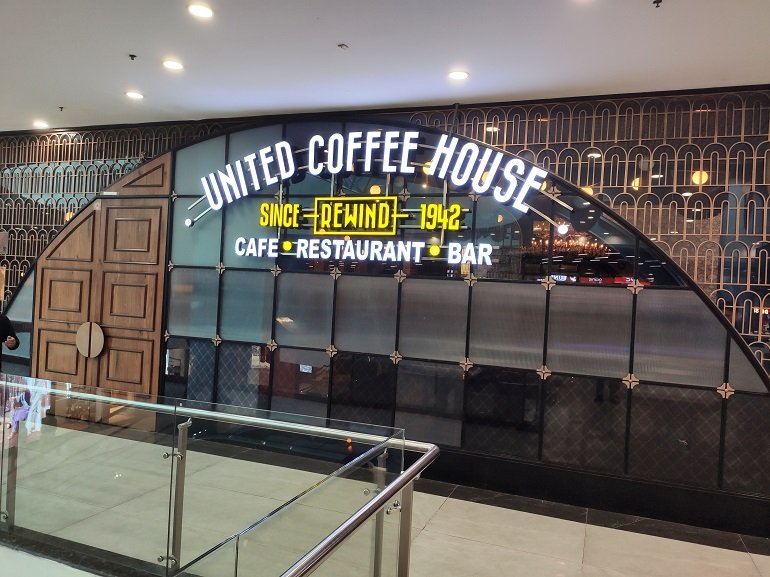 Photos By: Life In Chandigarh & UCH Rewind
A first look at the chic interiors of the sprawling cafe, restaurant and bar, which give a casual and contemporary retro vibe, and listening in to the nostalgia-generating soft Hindi and English music of the 1950s and 60s sets the tone for your Rewind experience.
With a combination of Victorian tiles, timber and premium carpeting making up the floors, fresco painting adorning the ceiling with a large central chandelier, and contemporary chesters, table tops lined with tiles, sofas lined up straight for casual dining, old-world rounded sofas for close conversations and cabanas for those who love their privacy, UCH Rewind caters to all tastes under one roof.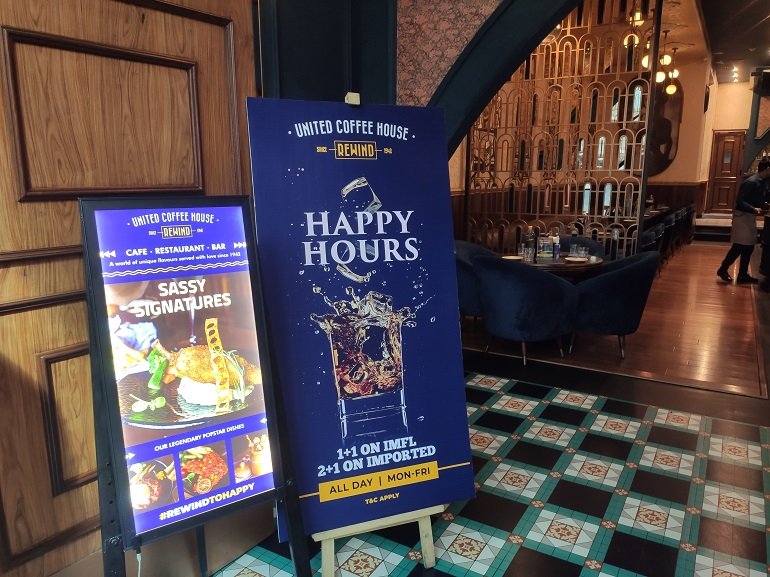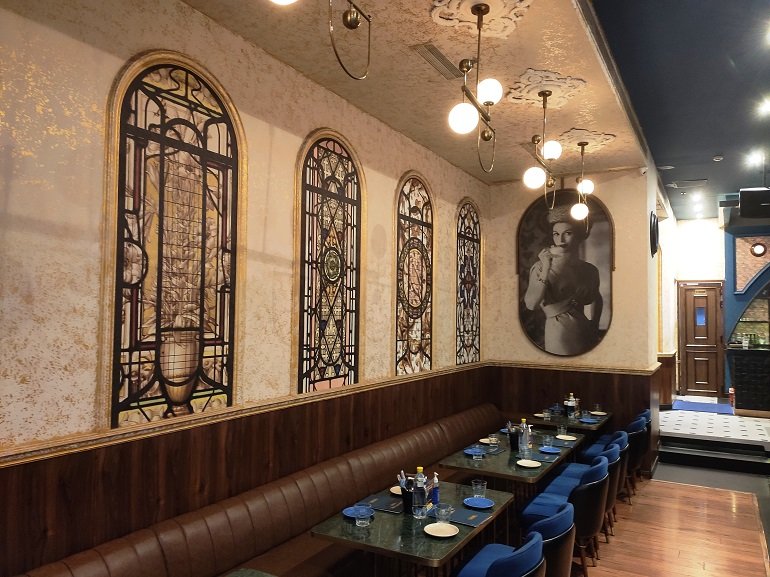 News website LifeInChandigarh.com had an occasion to exclusively review UCH Rewind while the New Delhi-based third generation custodian of the bygone era of UCH, Akash Kalra was on a visit here.
Taking us down memory lane, Akash, who travels the world looking for best of legacy and new age restaurants, especially in Europe, says it was his grandfather Lala Hansraj Kalra, an affluent liquor baron, who, fascinated by the affluent crowd that thronged the wondrous Connaught Place during the British Raj times in the early 1930s, opened United Coffee House, Delhi's first cafe, in 1942. It soon became a rendezvous for the influencers for casual chit-chat and sharing of thoughts, ideas and opinions.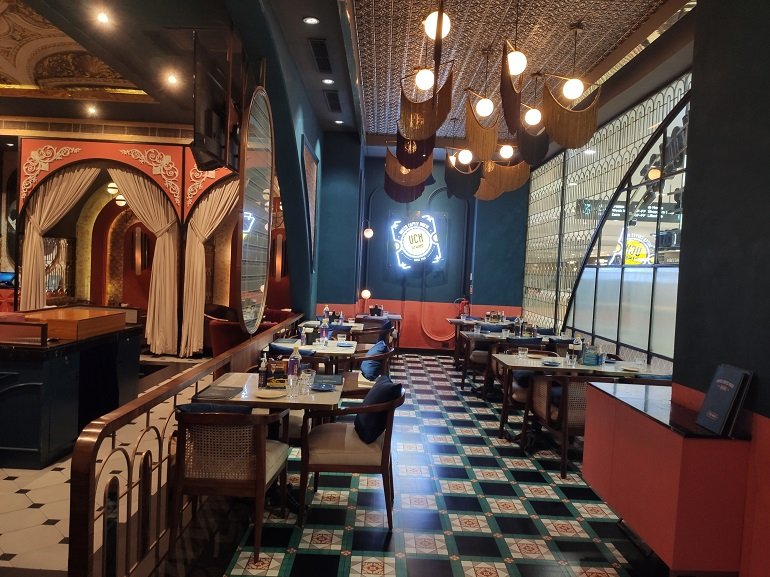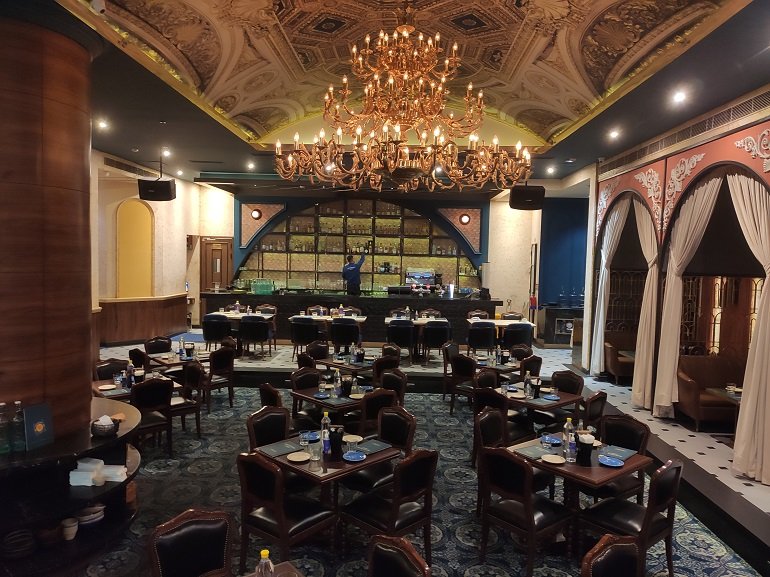 From politicians, administrators, writers, poets, painters, industrialists, businessmen and professionals, the affluent crowd from across the social spectrum made UCH their melting pot for all seasons.
Evolving and preserving this legacy, Akash conceptualized the modern day cousin of UCH. Thus came into being United Coffee House Rewind. He calls it "a young, casual dining place that entertains and provides for patrons across generations. It's vibrant, retro and a fun place, while at the same time an elegant and chic reminder of the bygone era!"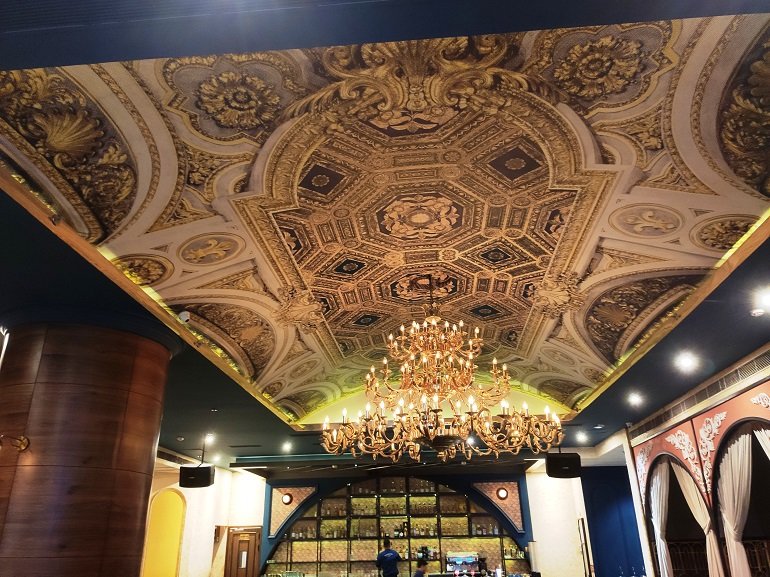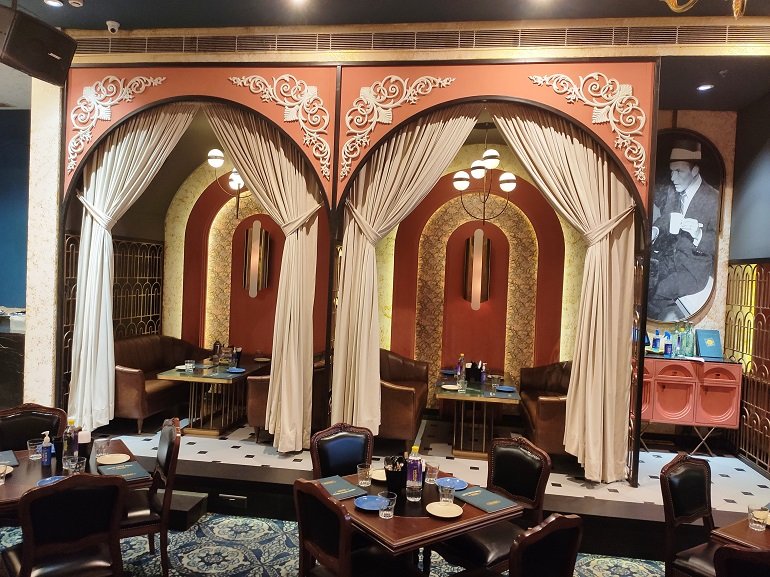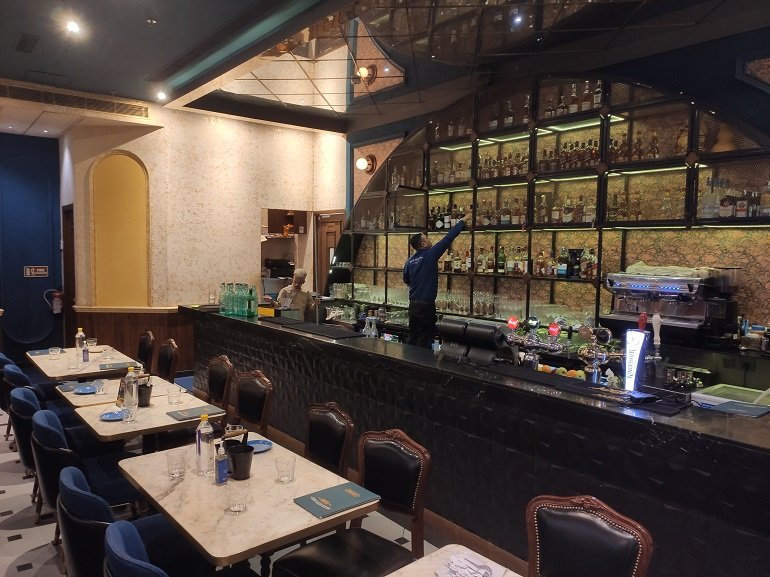 UCH Rewind presents a wide array of 300 menu items to choose from authentic North Indian to Asian, Continental and Oriental cuisines, fast food, sea food, beverages and desserts.
http://www.uchrewind.com/menu.html#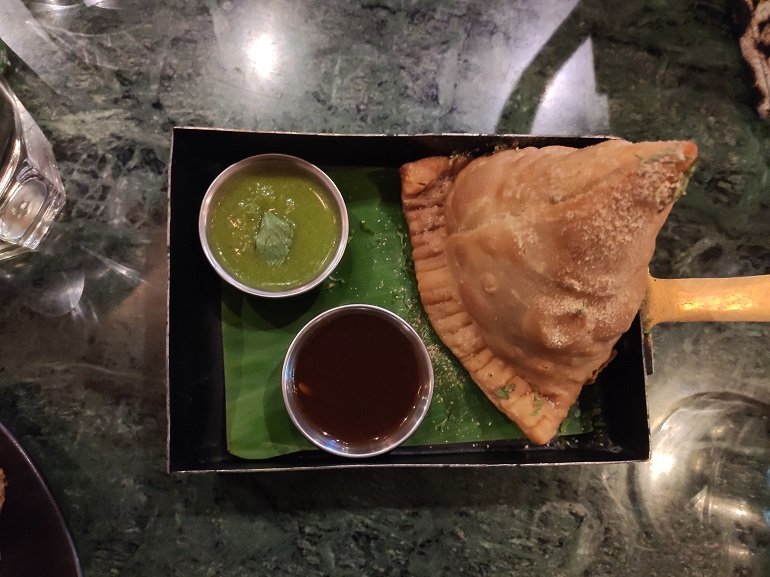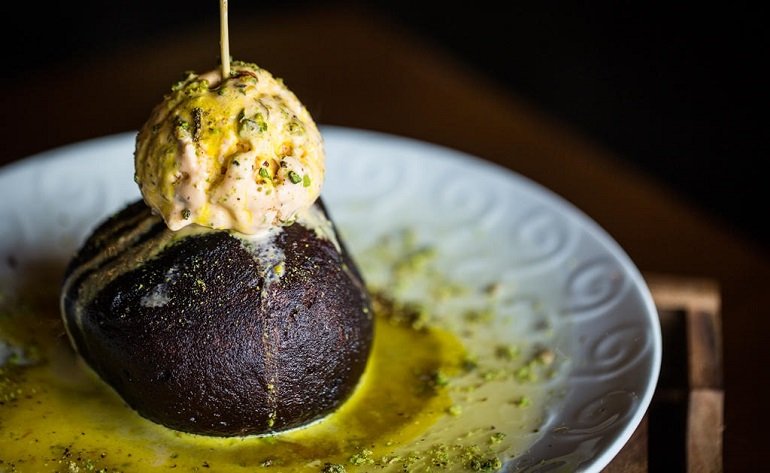 Start with soups and salads. Have them before your meal or make them a complete meal. Suit your mood.
Soups
Pick from Western or Oriental soups. The choice of Brasserie (French style) favourites include Roasted Tomato & Basil, Mushroom Cappuccino, Broccoli & Almond, Minestone and Silken Route, the last mentioned offering your choice of cream soups in vegetable, tomato, asparagus and chicken.
Among the Oriental offerings is Burmese Khao Suey (aromatic coconut milk broth with fried onions, garlic flakes, crispy noodles, spring onions, coriander and mint leaves, again available in vegetables, chicken and prawn variants). Mainland Classics like Tom Yum, Hot & Sour, Man Chow, Sweet Corn, Lemon Coriander and Talumein make up the rest of the soups menu.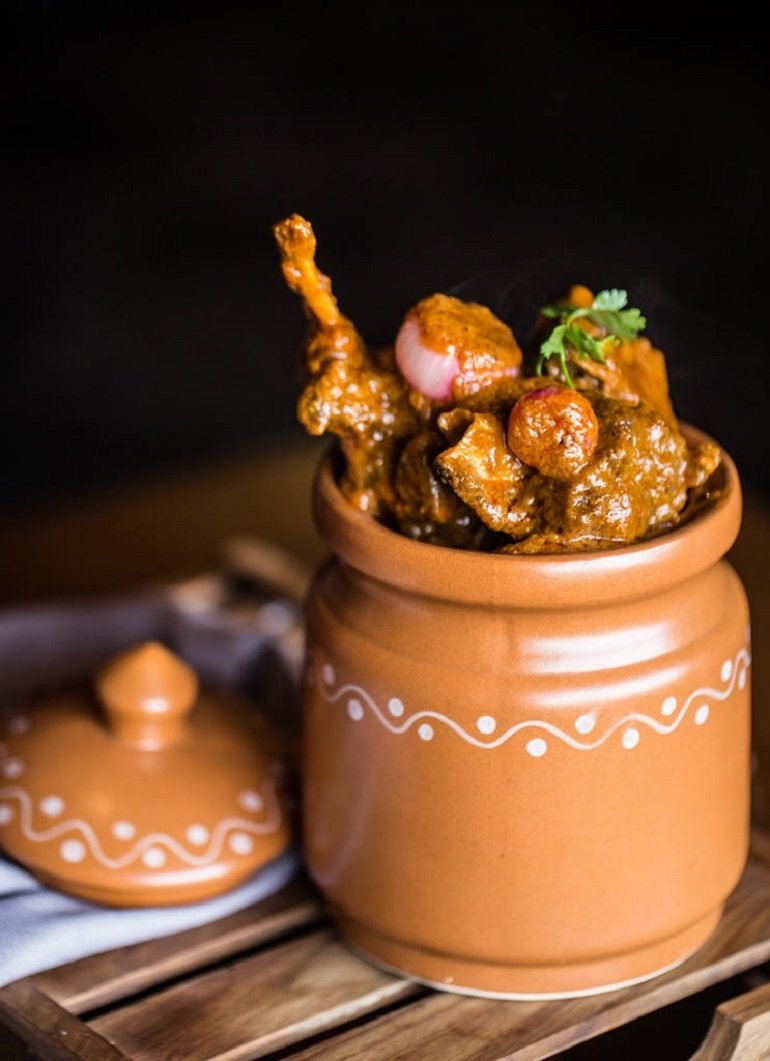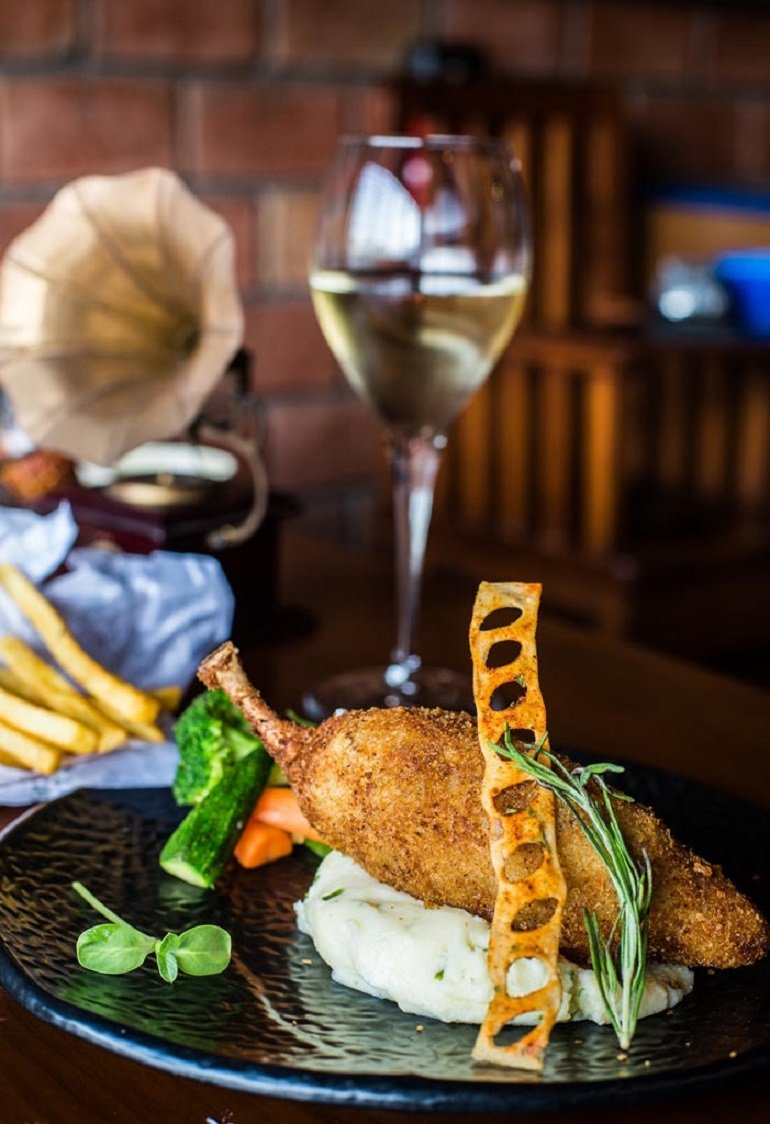 Salads
Apart from fresh garden greens, the salad menu has Fattoush (Lebanese lettuce salad with diced cucumber, tomato, onion, mint, croutons and lemon juice), Greek (lettuce, tomatoes, onion rings, olives, cucumber and feta cheese with oregano vinaigrette), Quinoa (pickled beetroot, pine nut and walnut, feta cheese, baby greens, sumac and pomegranate dressing) and Caesar (crisp romaine lettuce tossed in homemade Caesar dressing, parmesan flakes & garlic croutons, available in vegetable, chicken & prawns variants).
A rich variety of Veg and Non-Veg tawa specials and rice & biryanis are tempting too.
In Classic Indian Breads section, you have a choice of rotis, naans, paranthas, gourmet kulcha and Amritsari kulcha. Bunny chows, a Durban style curry in hollow bread served with potato salli, comes in paneer, chicken and mutton variants.
For the young there are a variety of Nachos, Desi Tacos, Nibbles and garlic breads. Oriental Mains section serves you Veg preparations as also in lamb, rice and noodles, chicken, sea food, Far Eastern bowls, pork, clay pots and curries, and sizzlers.
There's more. In European & Western the choice is between pastas, lasagne, pizzas from around the world, and again sizzlers.
Then there are a large variety of appetizers and savouries, the latter being served till 8 p.m. The list of savouries include burgers, classic sandwiches, grilled sandwiches, cutlets and fried chops, Indian street food and pakodas. There are also classics like Daryaganj 'giant' samosa, creamy mushroom on toast and English fish and chips.
UCH Tea Experience
Have a UCH tea experience with English tea tray served with assorted finger sandwiches, petite bakery delights served with UCH blended tea. This entire package is available in a choice of Veg & Non-veg.
The All Day Breakfast, served till 8 p.m., features eggs, french fries, wafers and waffle. The 'Veg Sides' on offer include sauted mushroom, butter-sauted veggie, and baked beans. In Non-veg you can choose between ham, chicken sausage and chicken salami.
Desserts
The desserts section has a variety of ice creams. In 'chuski bar' you can have a choice of any of these three flavours – narangi, kaala khatta, rose and khus. The Classic UCH Tutti-Frutti, popular since ages, is a must have.
The 'Atomic' Kala Jamun (large sized gulab jamun) is another UCH special. Among other choices there is cream caramel and molten chocolate mud cake.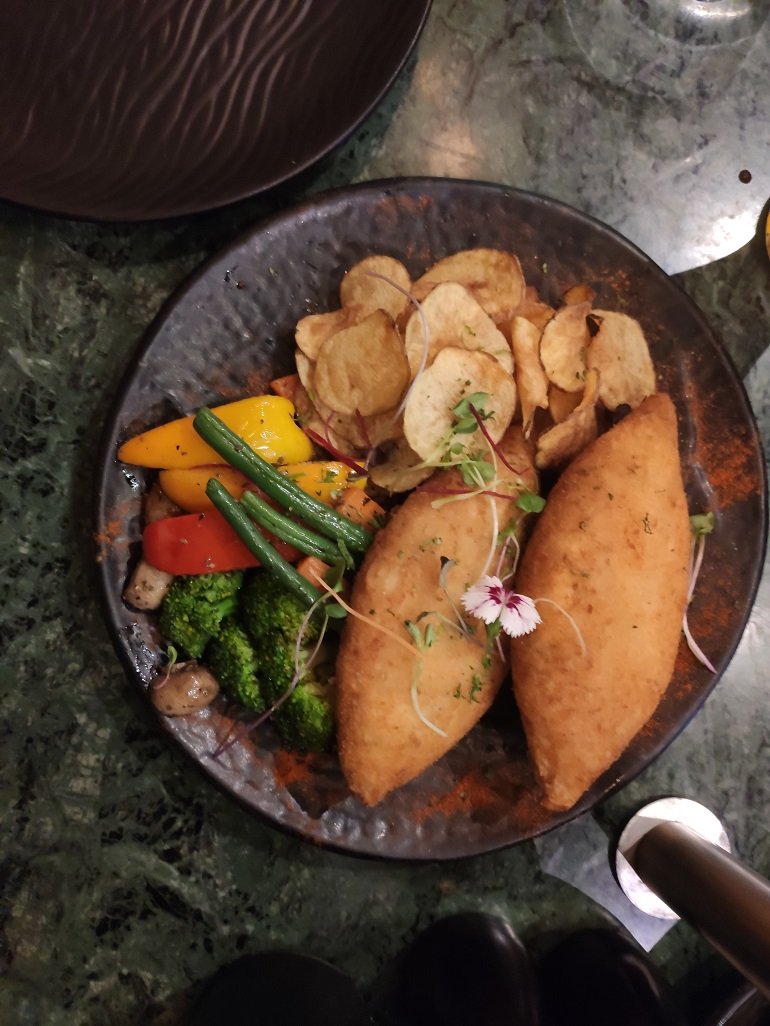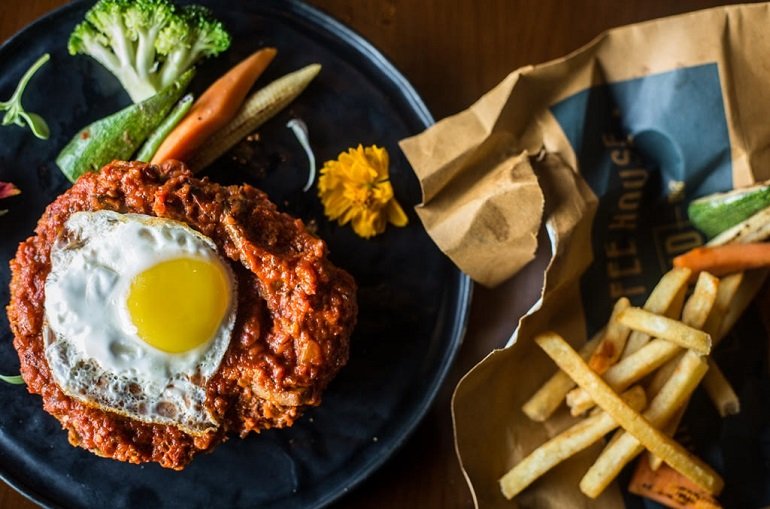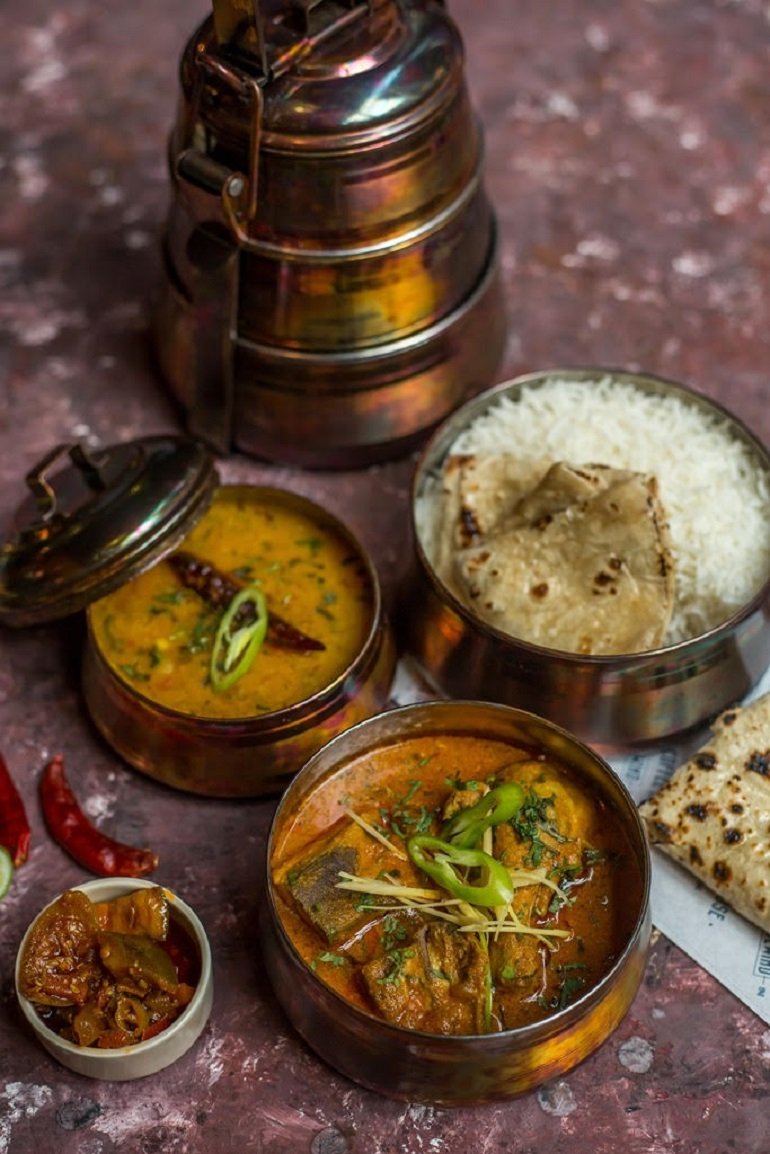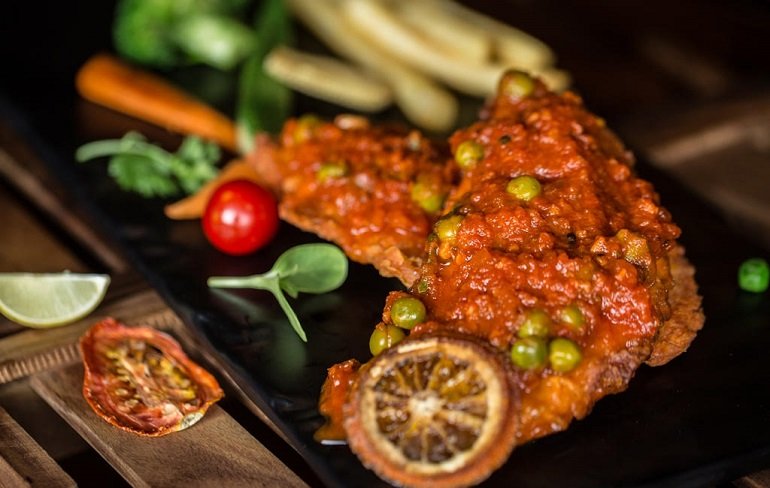 Indian Mains
The Veg section in Indian Mains has some exciting stuff.
Shabnam Kaari: Green peas, mushroom, sliced cashew nuts cooked with aromatic herbs in mildly sauted onion and tomato curry.
Badshahi Kofta: dumplings of cottage cheese and koya served in cream, tomato and onion curry.
Lahori Kadhai Paneer: chunks of cottage cheese cooked with green chillies, onions, tomato and capsicum
The Non-veg Indian mains features Changezi Murg (tandoori chicken cooked in tomato gravy, cream, chillies and choicest herbs), Rogan-E-Josh (traditional mutton curry with Kashmiri herbs and spices), Martban Ka Meat (earthern vessel preserved chunks of pickled mutton sauted in thick onion curry) and Islamabadi Qurma (North West Frontier inspired boneless lamb braised in rich, aromatic korma gravy with special herbs and spices, available in chicken and mutton variants).
UCH Signatures
In the UCH Signatures section there is a choice of dishes under the head European Connection, which is a collage of traditional and nostalgic European dishes popular since the 60s like Stroganoff, A'la Kiev and Tomato Fish. Under the head Early Inceptions, you can gorge on keema samosa, Lahori meat and Fillet De Sole "Meuniere". The Calcutta Effect features Veg A'la Bomb, Poulet Alexander, Chicken Pepper Streak, Grilled River Sole with herbed lemon butter sauce.
In Old Streak you have Mathur Chicken Chaat (clay grilled chicken breast, tangy seasoning with mayo, green chillies, coriander, onion and tomatoes), Delhi 6 Ka Dum Aloo, Makhmali Paneer Kali Mirch and Nargis Ke Kofte
Besides, there are Signature Plates of The Day like Chicken Meringne, Cheese Souffle, Gambo Ham & Chicken Steak, Khumb Rezzala, Khade Masala Ka Gosht, Chicken A'La Princess, Coq Au Vin (French classic dish of slow-cooked chicken with onions, peas, carrot, beans, garlic and mushrooms in red wine sauce).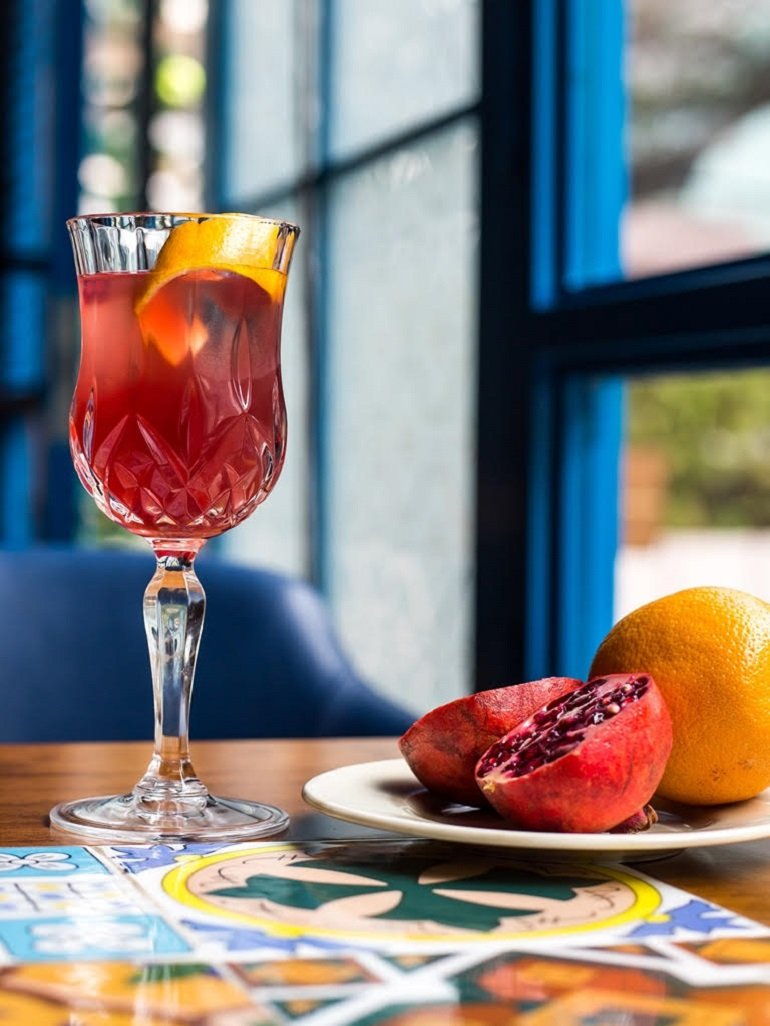 The Beverage section puts forth 50 kinds of tea and coffee blends on offer, a great variety to choose from. You can also try some Twisty Classics like Royal Indian Fashion, Polo Collins, Bengal Presidency Margarita etc or the signatures like Viceroy's Toast, United Sazerac, The English Breakfast, to name a few.
Savour the wide selection of Sangrias, Spritzers, Martinis, Collins, Imported & Draught Beer, Concoction and more, available in both glass and pitchers with exclusive offers.
Explore the range of carefully selected wines from the regions of Chianti, Chablis, Borolo & Bordeaux. Unlock the secrets of Single Malts with carefully selected 'Master of Malts - the tasting experience.
Timings
Opens: 12 Noon all 7 days a week
Last order: 11:30 p.m.
All day breakfast (till 8 p.m.)
Meal for two: Estimated Rs 2500 plus taxes
Happy hours: Monday to Friday
Fine dining, Takeaway, Zomato, Swiggy
For reservations: 7290048895
LifeInChandigarh.com by APR Media House is an enjoyable digital reading startup, which keeps you abreast of the latest meaningful happenings of interest to large sections of folks in Chandigarh tricity, and expats from the region. It has been promoted by a public spirited senior journalist and media consultant with a view to encourage good quality and healthy journalism, a dire need of the times.
To keep in touch, drop an email or call :
kochhar.apr@gmail.com
9815617676