So, your child brought back the lunch box as it is. The, "very healthy" sabzi–stuffed sandwich, a healthy fusion according to you, did little to excite your child's palate. The saga of the tiffin is not new. This dilemma becomes a parent's (mothers in most cases) constant companion the moment one's child starts going to school.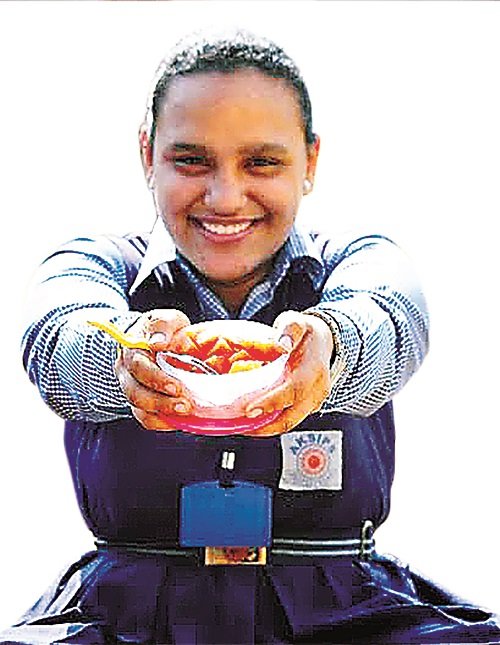 Photo By: Life in Chandigarh
You can toss up some healthy yet tasty treats – think aloo patties, vegetable paranthas, cucumber sandwiches and the likes but barring a few days (perhaps the day there's a sports class in school when the tiffin is gobbled up), the lunch box returns empty. The children constantly rue that their tiffin is the most unexciting and all because of you. They will want stir-fry noodles, cheese-filled sandwiches and pizzas, plump burgers and creamy pastas and you will turn up your nose to all of this.
What do children have to say?
We dropped in at Chitkara International School in Sector 25, Chandigarh during the school's tiffin time. It was an assortment of dishes that we saw. When asked about their likes and dislikes for their daily lunch box, Jaskaran Singh, a student of class five said: "I don't like eating gobhi and baingan in my tiffin." And while that's easy to relate to – who would like a soggy sabzi like baingan for tiffin time in school – he says he makes sure he finishes everything in his tiffin even if his mother packs in the dreaded 'karele ki sabzi'. We think the hunger pangs have a role to play here. Elsewhere in the school, Kavya, a student of nursery shares, "I like paneer and bhindi and nothing else," she says with a twinkle in her eyes. Disha Sharma, another student of class five admits that while she loves rajma-chawal and rues why she can't get it every day, there are things which she just doesn't like at all. "I detest shimla mirch but I have agreed to eat it if my mom gives packs more of aloo and less of the green vegetable," says Disha.
It could be any school, any class, any day. Sabzi-roti combo meals are frowned upon; stuffed paranthas are "okay" once in a while and so are rice-based meals. But it would be "awesome" to get pizzas and burgers every day, say the kids.
Parents' take
With kids only wanting junk food and mothers in no mood to surrender, the tiffin war continues in every household every morning. The parantha stuffed with gobhi, suggested by mummy, might win once in a while but on other days, as most mothers point out, the demand from children is for yummier, cheesier and saucier meals (read pizza and pasta). A mother's culinary skills are put to test if she wants to take the middle route, i.e. a blend of healthy and junk food. Seema Gupta, a resident of Sector 38 B and parent to a girl studying in LKG, who likes to see pasta and Maggi in her tiffin every day, has found a way to deal with this problem. "I alternate between giving her mixed vegetable parantha and pao bhaji so that she gets the required nutrition," admits Gupta.
A cross section of parents that Life in Chandigarh spoke to told us that schools can help in a big way. "In my daughter's school, they have a meal plan for the kids. It makes it very easy for me because it's less confusing and, gives us a chance to do variations. For the paneer day, it can be shahi paneer one day and paneer parantha the next week," said Karuna Sharma, a mother of two daughters whose elder daughter studies in Carmel Convent School, Sector 9.

Photo By: Life in Chandigarh
School's can take charge
According to Jagjit Kaur Sekhon, Principal, Ajit Karam Singh International Public School (AKSIPS), Sector 41 said, "We have a menu for every day of the week for the pre-primary classes. For other classes, we keep sending circulars home; teachers take a round to see what the kids are eating, and if the child is not bringing healthy food, we send a note to the parents regarding that."
An advisory on tiffin contents is something that children can learn to adjust to and schools should encourage sticking to pre-set balanced meal plan. As Neha Aggarwal, a resident of Sector 16 and mother to an eight-year-old boy points out, "Planning for the tiffin is a constant struggle. My son is forever complaining that his classmates get chips, burgers almost every day and he wants to do the same. If schools make rules that disallow junk every day, it will be easier for parents too."
Incidentally, earlier this year, the Chandigarh Administration had issued an advisory to various private and government schools of Chandigarh for complete ban on the sale of junk food in school canteens. According to the advisory, no such food item should be sold in the school canteens which contain high fat, sugar and salt.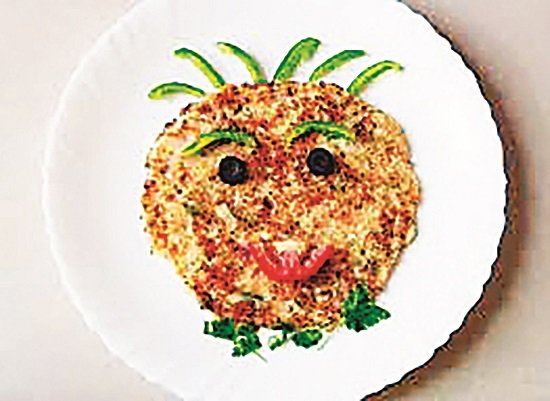 Photo By: Life in Chandigarh

Nutrition mantra
So the war between nutrition and taste is always on admits Rakhee Vaswani, celebrity chef and culinary expert, who was in Chandigarh to conduct a workshop to help mothers with healthier tiffin options. A mother herself, she feels that one has to move away from the monotony and start experimenting. "Change is the constant factor. You have to keep changing, you have to keep upgrading," she said adding, "Children should not be forced as they then become rebellious. If you want to incorporate an ingredient in his diet, you should use a different approach. Inculcating healthy eating habits at an early age is important." And in her view, the child should not be kept away from what he fancies eating. "If your child likes fancy food, give him fancy food. Everything that you cook at home can be healthy, only if you prepare it in a healthy manner and if you use healthy ingredients. So a little bit of cheating is allowed. So you can prepare different meals, even Thai and Continental at home which automatically become healthy because you are using fresh ingredients," said Vaswani.
Chef Richa Johri from Whistling Duck, Sector 26, supports the idea of a cheat day when it comes to making children eat healthy. "Children go by looks and taste is all that matters. Wrapping it in a foil or a good packing makes it even more attractive," advises the chef. She further dishes out tricks: "Use recipes where they can't make out the components. Any dish that looks wonderful and has an amazing texture works well for kids. For example, one can make a pizza with roti and tomato gravy at home. The only difference is, it's cooked in an oven instead of the traditional tawa," says Johri adding curry noodles and glass noodles salad work well too.