Did you know that Arab women are considered among the most beautiful in the world. International studies have shown that they possess the youngest and healthiest skin, and their lustrous hair are capable of turning heads as none other. All thanks to the veils and the scarves which protect them from the vagaries of nature like sun and dust. And they are also known to be very particular about looking after themselves.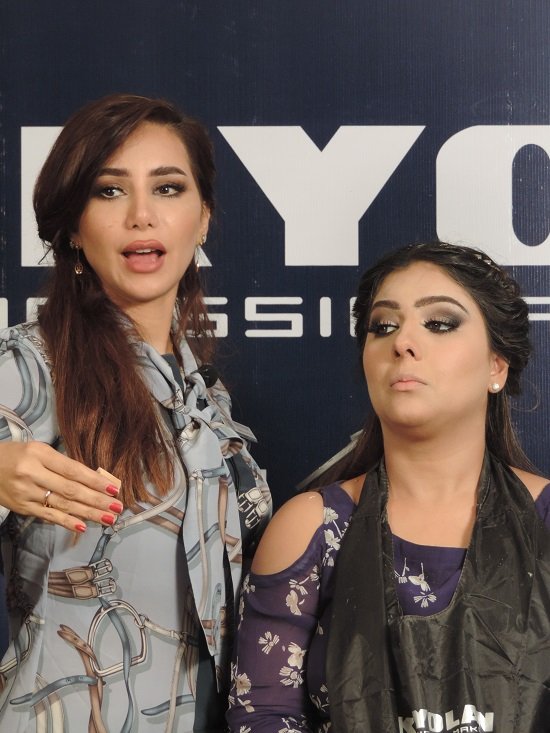 Sumaiya (left) works on a model
PHOTOS BY: LIFE IN CHANDIGARH
So when someone invited me over for a workshop for beauty practitioners to be conducted in Chandigarh by the first ever Arab woman to be inducted into the worldwide professional team of international cosmetics brand Kryolan, I jumped to the idea.
There I was at the James hotel in Sector 17, face to face with internationally renowned make-up artist and consultant for the cosmetics industry, Sumaiya Al Riyami from Oman, during a break in the workshop. Radiating a magnetic glow, Sumaiya, in not so fluent English, explained : "Unlike the general belief girls and women in the Arab world are as deeply attracted to make-up as in any advanced country. Parlours abound in every nook and corner of these countries," she shared.
Sumaiya, who received an award for being one of the most successful women in Oman, said "High definition and silicon-based make-up, long lasting lip sticks and trendy colours have revolutionised the world of beauty. The intensive researches, and the resultant latest technologies, have ensured that the products are safer to use and they give a far more natural look.
"With the social media boom and the selfie culture every girl and woman is wanting to look good. We see more and more teenagers applying make-up to enhance their looks. But this also demands greater caution by young users to ensure that the products they use are of good quality and are sourced through authorised channels. A bad product can irreparably ruin their skin," she added.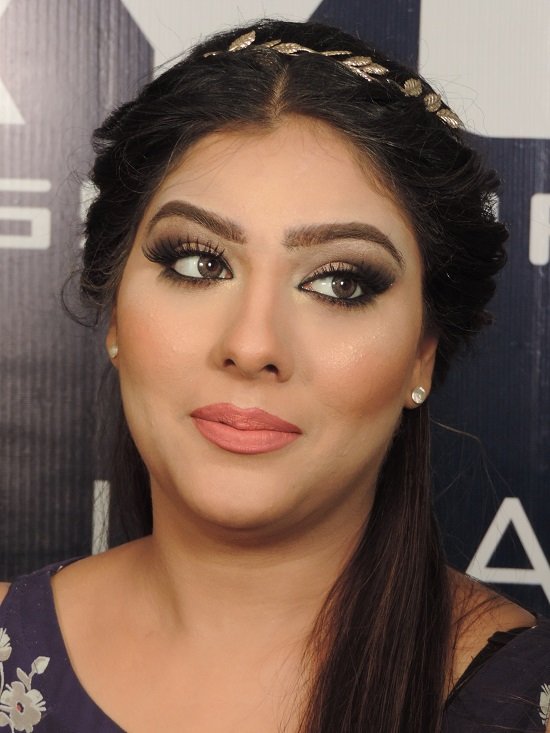 Sumaiya, who specialises in fashion, bridal make-up and high definition, became the first Arab women in 2006 to join the Kryolan Pro team, regularly collaborating in global events in Germany, UK, Greece, Turkey, Dubai and India, among others.
In Thursday's workshop, Sumaiya's focus was on high definition bridal make-up and Arabic evening make-up.