When it comes to the current chart toppers in Punjabi music, it's no surprise that peppy, upbeat numbers tend to rule. But there's also place for slow, romantic numbers and that's the space singer Inder Chahal is most familiar with.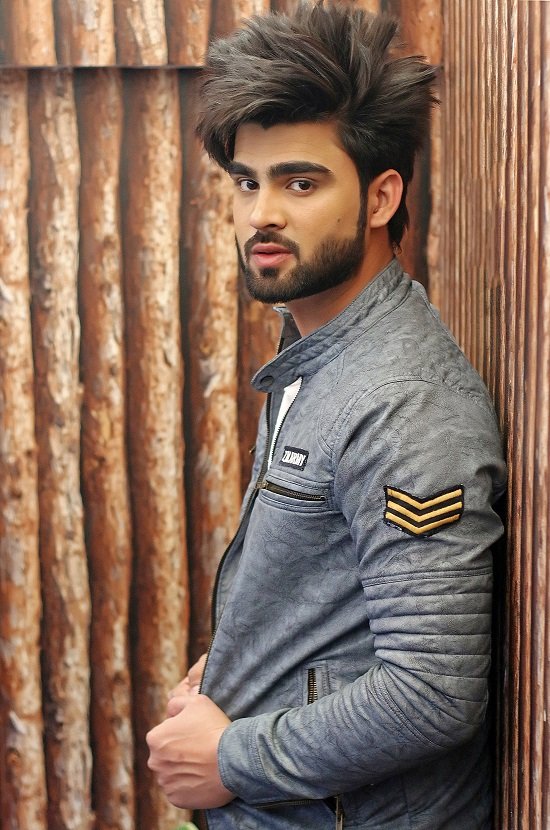 Photo By: Sumit Kumar
The young Mohali-based singer is among the few singers who hasn't given in to "industry pressure" so far to sing what "sells" and has carved out a niche for himself. With previous hits like 'Suit Gulabi' and 'Teri Lod Nahi' to his credit, Chahal is out with his new track 'Fikar Na Kari' that officially released today. "I like this genre and this song is in my signature style which I call 'romantic urban'. For me lyrics are very important," says the singer.
'Fikar Na Kari' has been penned by Chandra Sarai and set to music by Ranjha Yaar. The video features actor Sara Gurpal and was shot near Kasol in Himachal Pradesh. "These days there are many tracks that sound like each other. For me it's important to sing meaningful lyrics and I have chosen well even with previous tracks," says the singer who also happens to be studying law at the Rayat and Bahra Group of Institutes. "It is not easy managing studies and music but I have been lucky to do so till now," quips the singer who adds how it helps to release just single tracks. "Nowadays, music platforms are so many and easily accessible to all that single tracks make all the sense," says Chahal who finished his schooling in Sangrur before moving to Mohali.
Most would be unaware of the fact that the singer was a roller hockey player and has represented Chandigarh at the National Games many times in the past. And apart from his singing talent, he's also recognised for his unique hairstyle! "In fact a lot of people recognise me from my hairdo. It all happened by chance when a stylist used hair wax many years ago and I loved the look and decided to keep it," says Chahal. Well, it has gone on to become his noticeable feature after his singing.
Having performed in Delhi umpteen times, Chahal is keen to do live shows in Punjab. "But somehow party numbers do well here and I am already working on a fast number but it will be in my style," sums up Chahal. We look forward to hearing that.
Here is the video of 'Fikar Na Kari'