We are all well aware of the popular Hindi play 'Tumhari Amrita' enacted on stage by renowned actors Shabana Azmi and the late Farooq Sheikh. Adapted from the original American play titled 'Love Letters' and written by A R Gurney, 'Tumhari Amrita' has met resounding success everywhere that it has been staged.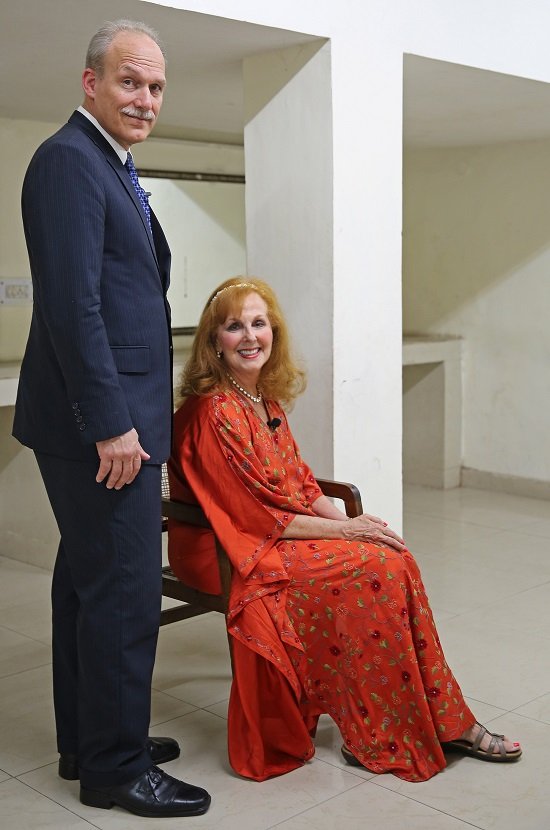 Photo By: Vikram Joy
On Wednesday evening, as we took our seats at Panjab University's Law Auditorium, we were equally taken in by the Sibleys – George Sibley and his wife Lee-Alison Sibley - who read out 'Love Letters' in English for the audience. The play was organised by The Embassy of the United States of America in association with Panjab University.
Incidentally, while Lee-Alison is an actor, singer and director of repute, her husband, George Sibley, is the Minister Counselor at the Office of Economic, Environment, Science and Technology Affairs at the US Embassy in New Delhi. The two are passionate about theatre and met in 1984 during the rehearsals for the play, Pippin. "We both share a common passion for the arts, especially theatre. The style of this play allows us to perform together as due to my busy schedule, I can't be part of an elaborate setup that requires more time," remarked the Minister Counselor as we caught up with the couple backstage.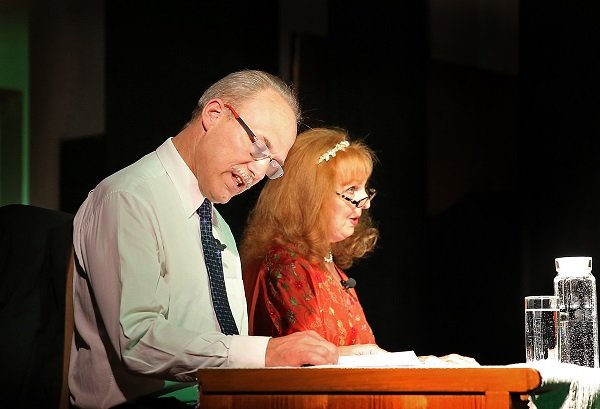 Photo By: Vikram Joy
For the unaware, 'Love Letters', which debuted at the Long Wharf Theater in New Haven, Connecticut in 1988, features only two characters and is an intimate play with themes including friendship, love, loyalty and heartache. And as we watched the Sibleys slide into the characters of Andy and Melissa, we realised they were a perfect fit.
Being married and performing together has its advantages, admitted Lee-Alison. "We understand each other better and it always helps to get criticism from one another as it would be constructive," said Lee-Alison as George added, "Although, sometimes, it gets too real."
This is Lee-Alison's first visit to Chandigarh. "Unfortunately, we won't have enough time to look around this time," rued the actor. It was the second visit for her husband who visited Panjab University a few years ago and also delivered a lecture. "I remember taking a ride on the battery operated carts that were recently launched," he reminisces.
Having travelled the world and staged numerous plays, the Sibleys are well aware of the theatre scene in India. Lee-Alison has been actively involved in the community in Delhi and is a part of the Women Economic Forum (WEF). Interestingly, she has performed everything from folk to opera, to art songs, to Broadway, in a variety of languages and is the first American to record the songs of Bengali poet Rabindranath Tagore. "I have lived in Kolkata for many years and really took to Bengali," says the gifted singer who speaks multiple languages.
Apart from theatre, climate change is another area of interest for the couple who hope to stage theme based productions in the future. Their chemistry on stage is really endearing and here's hoping they bring another production to the city sometime soon.