The furious pace at which the franchisee outlets have opened, six in a little over as many months, also epitomises the aggressive spirit of the Roadies show and is in itself testimony to the enthusiastic response the outlets are apparently receiving from both Roadies fans and other guests to its 24x7 service concept.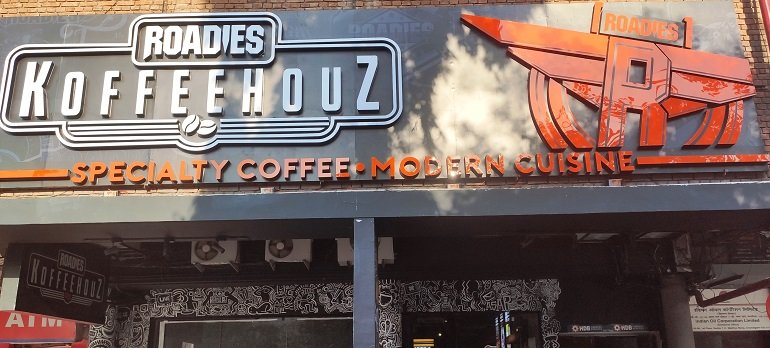 Photos By : Life In Chandigarh & Roadies Koffeehouz
Addressing a media preview on the expansion of the franchise in the afternoon, Sahil Baweja, Founder and CEO, Leapster Restaurants Pvt Ltd, the official licensee of the brand 'Roadies' for running and operating Roadies Koffeehouz outlets, and Sachin Puntambekar, Business Head, Consumer Products, Viacom18, the franchise, said this is the 4th outlet in the tricity after the ones in Sector 35, Aroma Complex and Mohali and two are in other cities of Punjab, namely Ludhiana and Patiala.
Sahil further added: "We have four more stores signed for Punjab - in Jalandhar and Amritsar - and another five are under construction and five more have been signed-in in ever happening Gujarat."
The media event was followed up with a by-invitation-only preview dinner for the city's well-known food aficionados and enthusiasts, who got to meet and interact with Chef Kunal Kapur apart from enjoying the elaborate menu items, including two new additions – one Veg and one N-Veg - created and crafted by Kunal. The Bocconcini Airy Dahi Kofta and Chicken Korma Platters were cooked live for the invited guests by the celebrity chef.
The outlet opens its doors to the public from 11 a.m. on Saturday (December 10).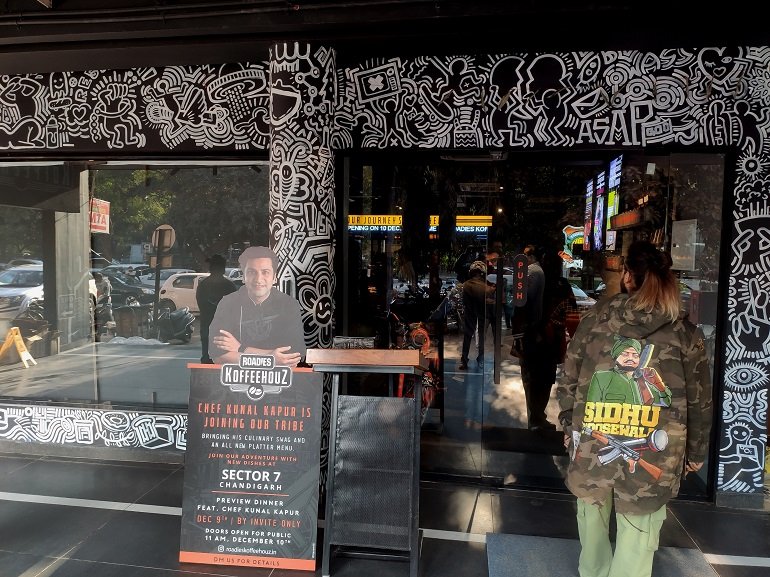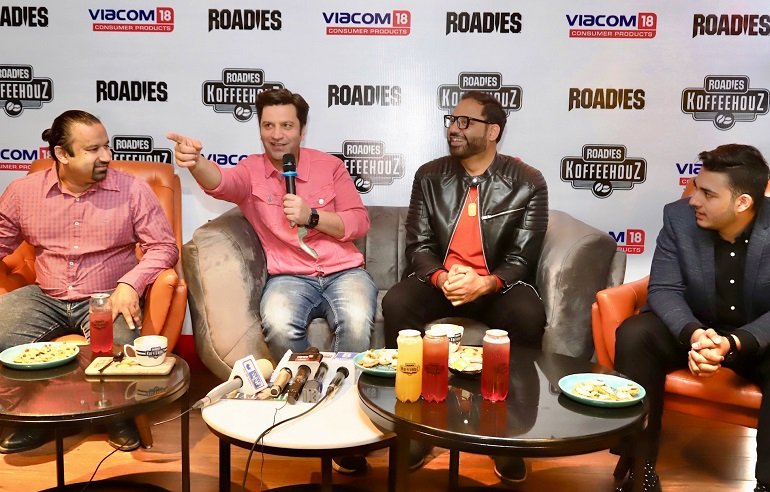 Welcoming Chef Kunal Kapur into the Roadies Koffeehouz tribe, Sahil said; "The celebrity chef has further bolstered our existing rich menu with his culinary swag and all new platter menu. Our valued customers have shown immense love to our experiments with coffee and appreciated our focus on fresh cooked gourmet comfort food.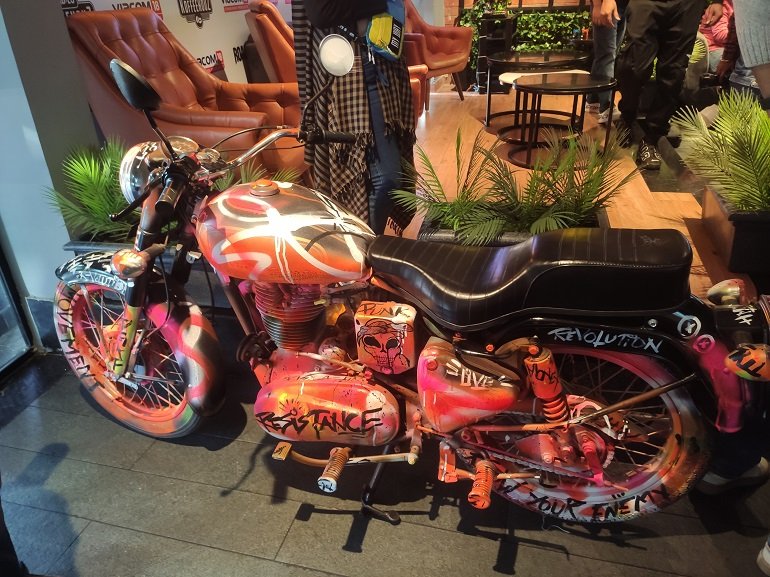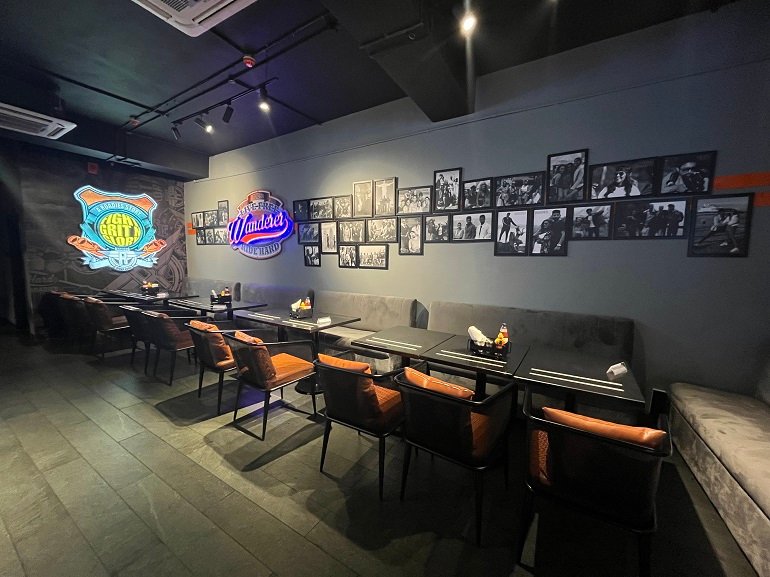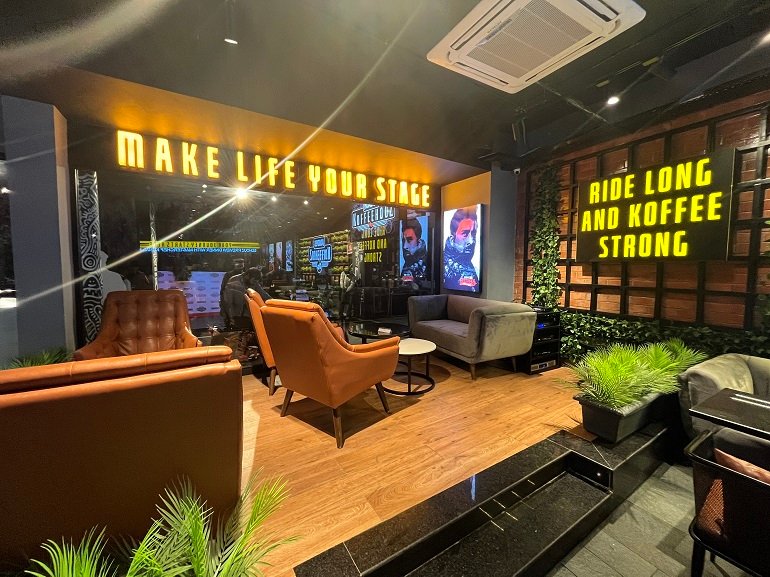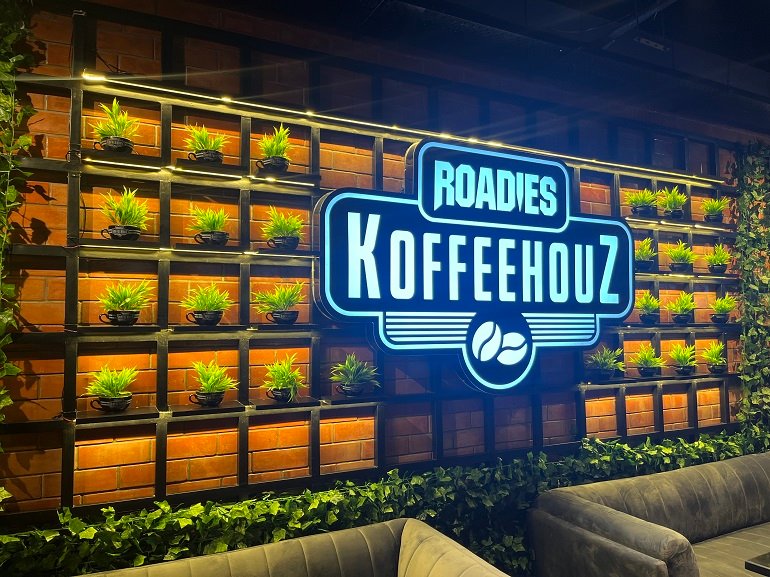 "The dishes have been put together to offer an experience that starts with comfort food but elevates each bite with fusion accompaniments such as Dhokla Chaat and fire oven-cooked Khameeri Roti. I am sure this will be a great addition to the Roadies Koffeehouz lunch and dinner platters and people will experience the adventure and thrill of fusion flavours," he added.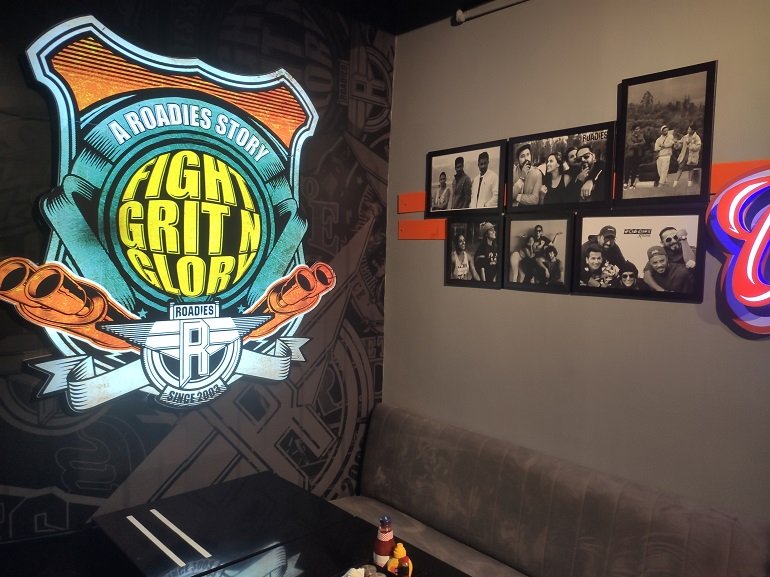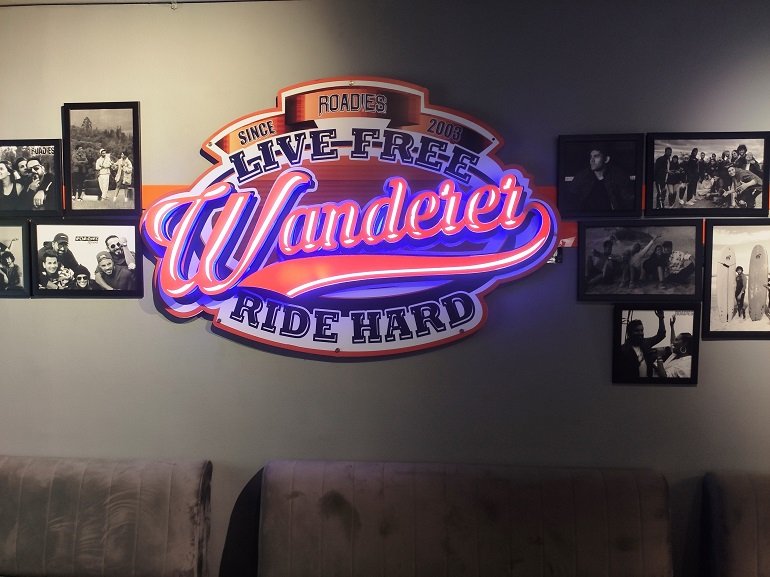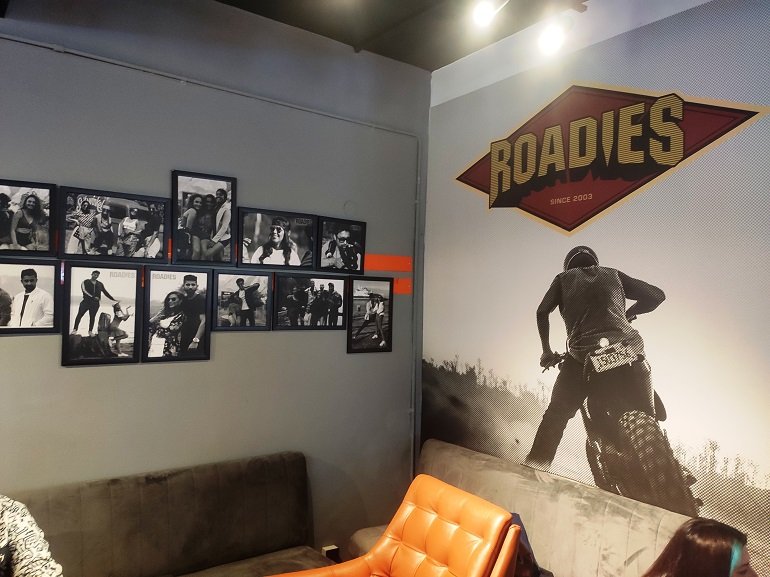 The Sector 7 outlet boasts of a sprawling area of over 2500 square feet with a live kitchen and live stage for performances. Patrons can also enjoy cold beverages served in the brand's iconic cans sealed fresh right before them.
The café offers a coffee blend exclusively roasted for Roadies, featuring a specialty Arabica and a phenomenal naturally processed Robusta from the hills of Coorg. Apart from the Indian and Asian platters, the Roadies Koffeehouz menu also offers hand-stretched fire oven pizzas, hand-made patty burgers, sourdough toasts, and vegan tacos along with an extensive American breakfast menu featuring their award-winning pancakes.
Excitedly taking a media query regarding the feasibility of the 24x7 cafe service concept, Chef Kunal, a pass out from the local Dr. Ambedkar Institute of Hotel Management, Catering & Nutrition, shared: "Some 25 years ago when we as college students felt hunger pangs late at night, we had very few options. We could either go to Sector 22 opposite the ISBT or to the PGI for having paranthas or whatever little else was on offer.
"How times have changed (dramatically) since then! There is a significant demand for eating out late especially from the fun-loving, and those whose working hours are linked to clients in the US, UK and EU countries, who would either like to take a break or enjoy a cool environment while working at 'odd hours'," he added.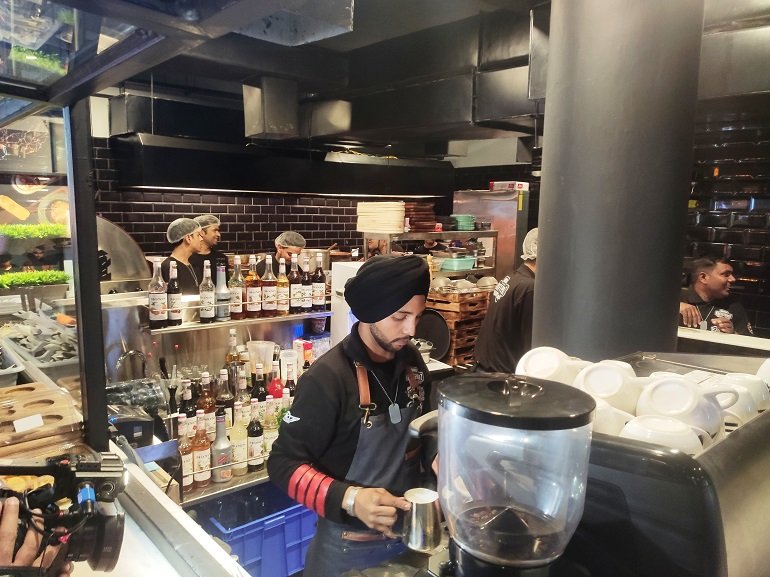 Everything about the cafe is funky, in the true spirit of the Roadies, right from the hoarding, to the jazzy designs on its outer wall, and of course the interiors. As you enter the cafe a 'Bullet' motorcycle with a splash of paint of all hues and a host of jazzy expressions greet your eyes. Dozens of framed pictures of Roadies adventurers adorn the walls.
Exhilarating messages of adventure and exploring the unknown and the unseen intersperse the pictures, like 'A Roadies Story: Fight Grit N Glory', 'Wanderer – Live Free Ride Hard', 'Ride Long and Koffee Strong', 'Your Journey Starts Here' & 'Make Life Your Stage'.
Then there is a wall celebrating the Roadies Koffeehouz 'Superstars'. Pictures of Kabir Waraich, the uncrowned prince of Indian off-roads, Supermanikk, Punjab's rap sensation and record producer, who is taking the country's hip-hop scene to new limits, and Ananya Kapoor, the golfing sensation who has taken the country's junior golf scene by storm, find a pride of place here.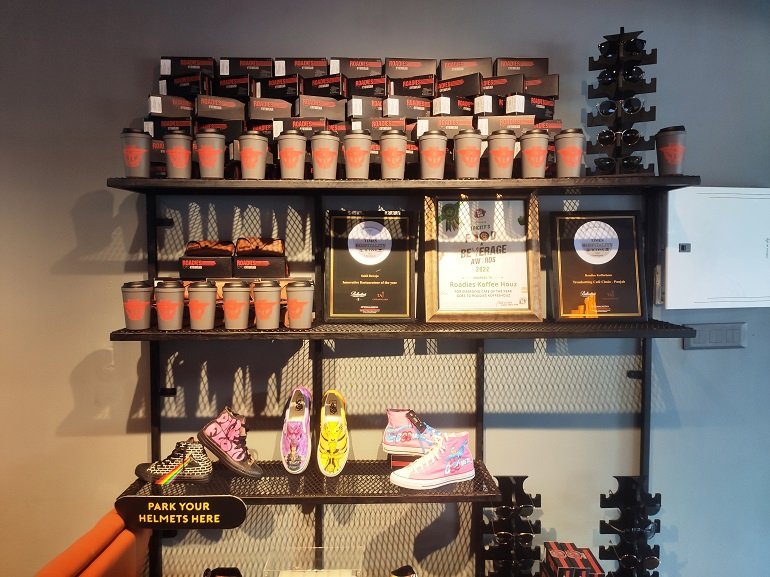 The place ticks all the right boxes for an enjoyable break, outing, party, hang-out with friends. So, are you ready for the exhilarating experience!
Insta @ roadieskoffeehouz.in
LifeInChandigarh.com by APR Media House is an enjoyable digital reading startup, which keeps you abreast of the latest meaningful happenings of interest to large sections of folks in Chandigarh tricity, and expats from the region. It has been promoted by a public spirited senior journalist and media consultant with a view to encourage good quality and healthy journalism, a dire need of the times.
To keep in touch, drop an email or call :
kochhar.apr@gmail.com
9815617676