The only disability in life is a bad attitude - a quote by Scott Hamilton puts across the guiding message that physical or mental disabilities can pose no hurdles where passion, commitment, hard work and zeal are the strengths employed to excel in life and achieve the envisaged goals.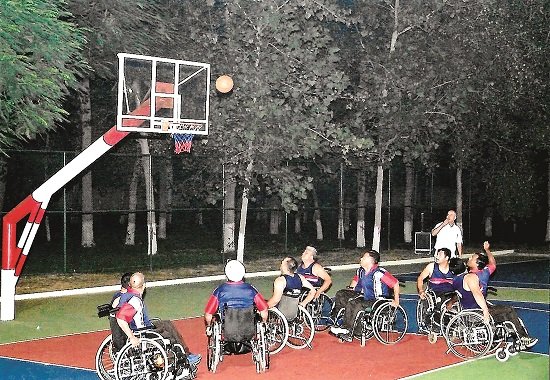 Photo By: Life in Chandigarh
Even as the country as a whole, including state and central government establishments, schools, colleges celebrate International Day of Persons with Disabilities on December 3 as a compulsory ritual, there are other brave hearts, who utilize this day to accomplish their chartered mission, by putting in their best.
"Hope keeps you moving and it's good to motivate and inspire others," says Aditya Mehta, a tricenarian, who lost his leg in an accident, a decade ago, chose to fight it out through sheer grit and dogged determination.
An intrepid Mehta became the first accomplished Indian paracyclist to bag two silver medals at the para-Asian Cycling Championships held in 2013. And then there was no looking back for him.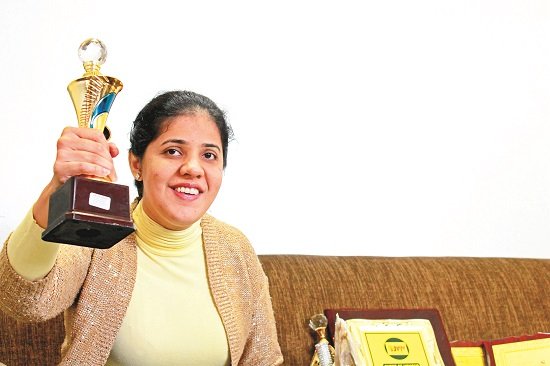 Photo By: Life in Chandigarh
Panchkula-based Tejaswini Sharma is another such inspiration, who has made a mark in the realm of singing. With IQ level 25, Tejaswini is stilldependent on her parents but holds to her credit the prestigious President Award for a string of her scintillating performances, the Indira Gandhi Award, a certificate and diploma awarded to her by Pracheen Kala Kendra, Chandigarh, besides numerous awards and accolades in her kitty. Her mother, Harsh Sharma says, "She was not able to speak till the age of seven. She cannot write, count or even speak a word, but she is blessed with an amazing voice and we believe singing is God's gift to her." Surprisingly, the girl who cannot speak, can recite more than 1000 bhajans and songs in more than five different languages. She can easily sing for hours at a stretch. What's more, Tejaswini has been a part in several musical shows on television and has successfully qualified to the top levels.

Photo By: Life in Chandigarh
Veer Singh Sandhu, wheelchair cricket team captain from Chandigarh is also among those whose determination and perseverance has outgrown his physical disabilities. Singh says, "I have been passionate about sports since the beginning. I never let my disability come in the way of fulfilling my cherished dreams. After introducing wheelchair cricket to Chandigarh I was confident and I knew we had the ability to move mountains if we have the zeal to achieve our goals in life."
The Mohali Paraplegic Rehabilitation Centre (PRC), Mohali, Punjab is one place that works for the rehabilitation of soldiers and make them self-reliant. PRC caters to 100 per cent disabled soldiers (paraplegic and tetraplegic) hailing from northern, central and eastern regions of the country. PRC works for the empowerment of the inmates and gives them vocational training in different courses to make them self-supporting citizens and regain their lost pride. Wheelchair basketball is one of the major practices of PRC which helps the soldiers to enjoy the time and also to stay fit.