In a forward written for the book, Altaf Tyrewala, author of critically acclaimed books 'No God in Sight' and 'Ministry of Hurt Sentiments' and editor of crime fiction collection 'Mumbai Noir' says, "Twesha Dikshit's intensely alive poems are like sprints through the mindscape of a young person – there are muddy roads, for sure, and blind turns, but there are also sudden openings onto vivid and fascinating vistas. This is a beautiful collection with a big beating heart, and the world is richer for its creation."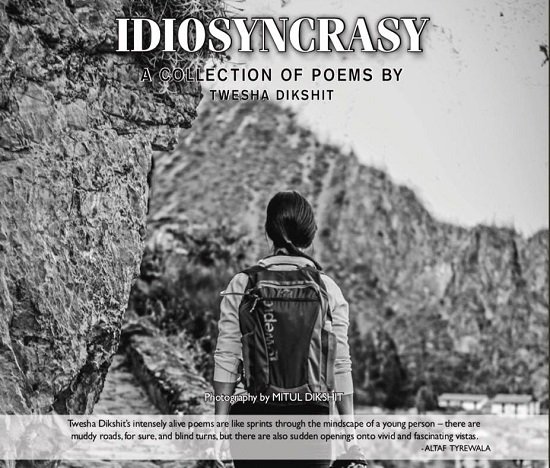 PHOTOS BY: LIFE IN CHANDIGARH
Interacting with media persons before the formal launch, Sahitya Akademi award winning novelist and playwright Kiran Nagarkar said, having read each of Twesha's poems in her collection, he thought some of the poems were "quite exceptional", especially coming from a 17-year-old. He described Twesha as a "monumental example" of a poet starting at such an early age. Wishing her a successful journey ahead as a poetess, he said transparency of language with a message so deep was the hallmark of good poetry, so well epitomed in S.T. Coleridge's "The Rime of the Ancient Mariner".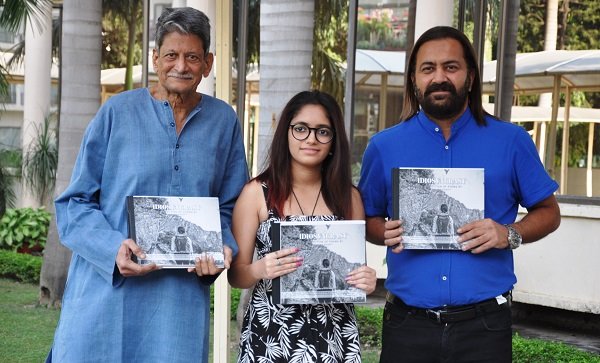 Noted poet and vice chairman of the Chandigarh Sahitya Academy, Madhav Kaushik, said, Twesha's poetry came straight from the heart. "Her spontaneity and her command over the language are overwhelming for a youngster her age. Her words of rebellion against the societal ills, are also not loud, which is a welcome departure from the modern trend."
The book published by Adab Foundation, has some captivating photographs taken by Twesha's father Mitul Dikshit, an avid photographer and well known educationist of the tricity, from his collection captured during his adventurous sojourns of Inca Ruins and Amazon Rain Forests.
Twesha says, since childhood she has been an avid reader and started penning her thoughts at a very tender age when she was in boarding school at Welham Girls' School, Dehradun. Initially she penned down stories, but later switched to writing poems as she grew up. "When I returned from boarding school after completing by tenth, I got easy access to the internet and learnt the nuances of poetry online. I also regularly wrote on my blog (www.magicofwordsweb.wordpress.com). When I felt I had a good collection of poems in my bag, I decided to get this compilation published."
Describing herself as a shy person, who is not comfortable sharing her thoughts with anyone in person, Twesha, who is currently pursuing her high school from Strawberry Fields High School, Chandigarh, shares "This is one of the reasons why I used to pen my thoughts on various issues which engaged my attention. At this age, I can't say I have had too many experiences of life. So my collection of poems is based on my limited exposure. Though I do not have my next project in mind yet, I hope to improve by poetic skills with every new experience which comes my way."
Lifeinchandigarh.com hopes for many more from you, Twesha!!