We all know that the world recognises Chandigarh as City Beautiful because of the greenery all around. Be its large public gardens or the small green parks in residential sectors, the city loves its greens and here Roman philosopher Cicero's famous saying - 'If you have a garden and a library, you have everything you need?' rings true.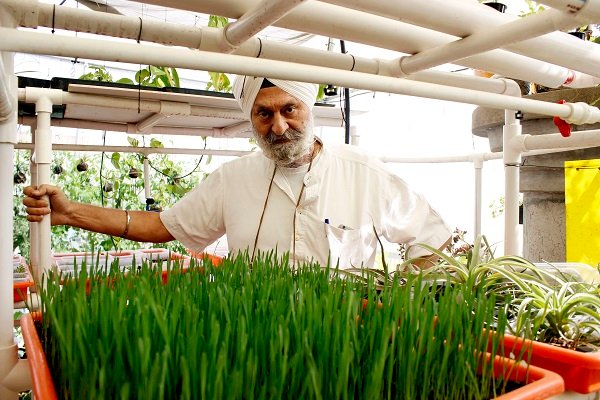 Photo By: Sumit Kumar
Rooftop Wonder
Gone are the times when houses came with sprawling gardens. Today, a house is called spacious if one can easily park his four-wheeler inside it. Sector 33-based Jaspal Singh Anand, who struggled with shortage of space, came up with a solution. "Space is definitely an issue today. Moreover, today's lifestyle doesn't allow much people to go for owning gardens and home. Yet, I have chosen to harvest my own veggies that too organic on the roof of my house, because it's a lesson from life itself," says Singh.
A few years ago, Singh was diagnosed with blood cancer. Fortunately, his transplant went successful and that new life gave Singh a new will to live. "I started searching that why cancer rates are increasing rapidly these days. And then I figured out that the basic fault is in our eating habits. We don't eat healthy food, but fast food. We don't grow healthy crops and they are full of pesticides," laments Singh. So, to contribute his part to healthy eating, Singh started growing organic fruits and vegetables on his rooftop garden. "I don't use soil. My cultivation is through the hydroponic method (growing plants in water). Although, it is tough to maintain a rooftop garden because you need to make your roof waterproof, I am learning and succeeding," Singh smiles to say. His wife Komal Anand shares, "Earlier, whenever we had to attend a friend's birthday or anniversary party, we would bring them a bottle of wine or champagne. But today, we gift them a pot with a lettuce plant, which we cultivate in our own rooftop garden."
For the winter season, Singh shares that it is easier to grow spinach, lettuce and tomatoes hydroponically. "I have also started growing strawberries," he says.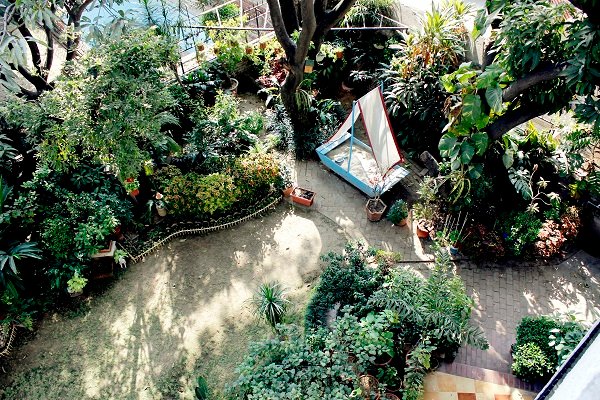 Photo By: Sumit Kumar
Home Grown Fare
Moonstar Doad, a resident of Sector 18, has also taken to organic farming through her kitchen garden. "I was working in London but came back to India in 2009," says Doad, who grows various organic vegetables at her home. "During my stay in London, I was only consuming junk food all the time," she informs. Unfortunately, Doad lost her sister in a car accident in London and that was the time, she realised the value of life. She recalls, "I realised that life is too short to do the things that doesn't bring fulfilment to your heart. So, I decided to pursue something, where I could put all my efforts, happily." And now, for her happiness is cultivating a variety of seasonal and organic vegetables.
Photo By: Sumit Kumar
"Every week, I grow more than 50 kg vegetables and people come to buy my organic veggies from different places of the city," informs Doad as she goes on to add, "Organic farming is the need of the hour. I collect waste vegetable peels from my neighbours to make manure. Because cultivating plants organically is all about using organic stuff to fertilise them. So, I collect animal dung and organic waste from kitchen from wherever I can."
Things to keep in mind
Professor Vikas Menon from Chandigarh Group of Colleges, who is conducting a research on plant cultivation, shares few tips when planning a rooftop garden. "Technicians are always required to begin with this process. The very first consideration should be how much load your roof can accommodate. Second, it has to be well-structured waterproof roof. Otherwise, a leaking roof will exhaust you like anything. I have had to face that myself," he laughs to say. It is important to keep in mind how much area you want to cover and making proper walkways.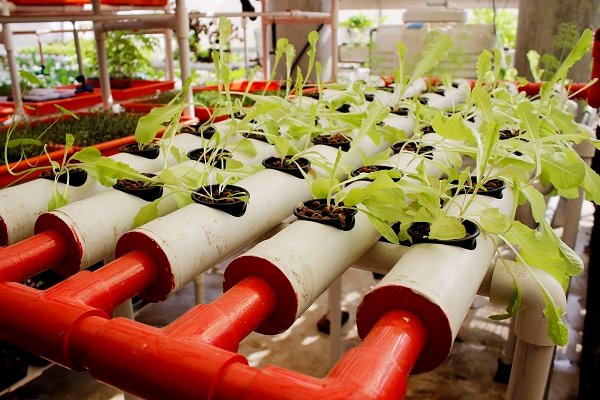 Photo By: Sumit Kumar
Photo By: Sumit Kumar
The professor shares that for a rooftop garden, lightweight and weed-free soil is required, which is easily available in the market nowadays. Further, we probe him about the kind of plants that can be grown in a rooftop garden. "It generally depends upon the kind of soil, an organic fertiliser, availability of water and the sun exposure. But, if all these are easily accessible, there are many plants that you can grow," says Menon. He adds that tomatoes, lady finger, chillies and strawberries are few easy to grow plants in a rooftop garden. "Mint and basil leaves are evergreen options to include in your rooftop garden. Also, as the winter season has arrived, plants like cabbage, cauliflower, reddish and even beetroot can be cultivated in a rooftop garden," shares Menon.
Last, but not the least, he says that this practice may not be easier as compared to general gardening, but once you start getting results, it's definitely worth trying.