Well known nutritionist and author Kavita Devgan and master chef from Chandigarh Kandla Nijhowne on Thursday gave a visual presentation of the health benefits and versatility of 100% pure maple syrup from Canada at an interactive session held on behalf of the Federation of Quebec Maple Syrup Producers, Canada at Hotel JW Marriott in Chandigarh.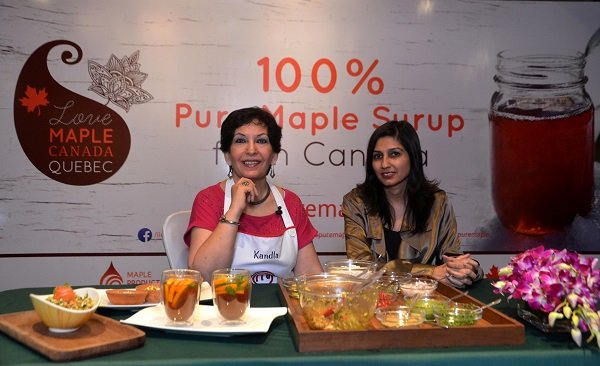 PHOTOS BY: LIFE IN CHANDIGARH
Playing on the ill effects of common sugar in lifestyle diseases like diabetes, obesity and inflammation, the two experts claimed that 100% pure maple syrup from Canada is a healthier alternative to sugar and other artificial sweeteners as it is natural and pure and is an excellent source of anti oxidants and essential nutrients.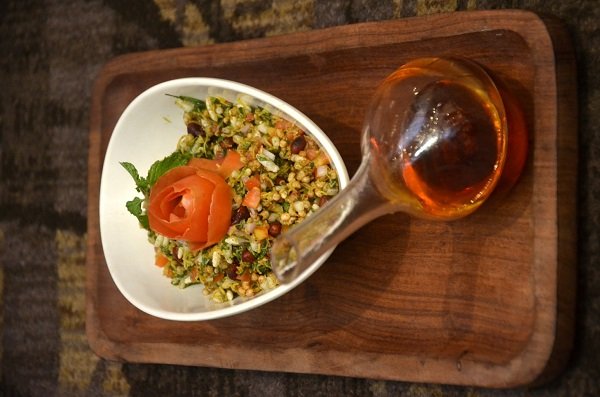 Dwelling on the nutritional value of the maple syrup, which is a natural product obtained by letting water content to evaporate from sap collected from the maple tree, nutritionist Kavita said, "100% pure maple syrup from Canada is already known to us as a natural sweetener. The fact that it is an excellent source of manganese and riboflavin (B2), a good source of magnesium and multiple other nutrients like calcium, potassium, sodium, copper and zinc, makes it a healthier alternative to sugar. Pure maple syrup contains a significant amount of phytohormones of the abscisic acid (ABA) family, a molecule that is believed to help against the inset of insulin resistance. This could be good news for diabetics, and those looking to knock off some weight, as well as athletes."
She said maple syrup is known as liquid gold in Canada, where nearly 78% of world's maple syrup is produced, and 90 percent of this output comes from Quebec province alone, the remaining 10 percent being accounted for by Ontario, New Brunswick and Nova Scotia provinces. Pure maple syrup contains 65 types of antioxidants, nine of which are unique to maple syrup, offering health benefits similar to those of berries, tea, red wine, flax seed, other fruits and vegetables. 100% pure maple syrup from Canada is a nutritive gourmet product that can enhance the taste of the dish - be it beverage, appetizers, main course or desserts, she added.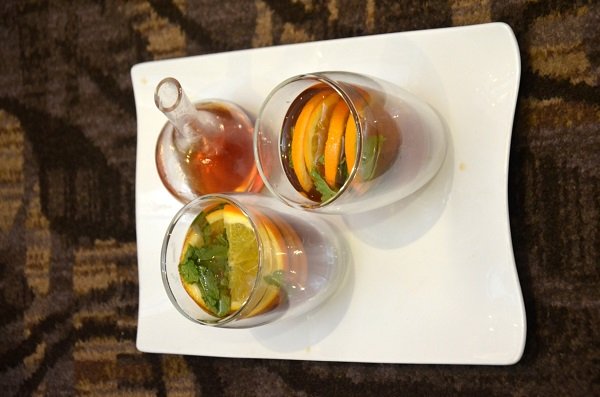 Chef Kandla demonstrated three recipes using the maple syrup - a salt preparation, a drink and a sweet dessert.