The concert is offered by the French Embassy in India, Institut Français, Alliance Française de Chandigarh, the Chandigarh Cultural Department and Furtados.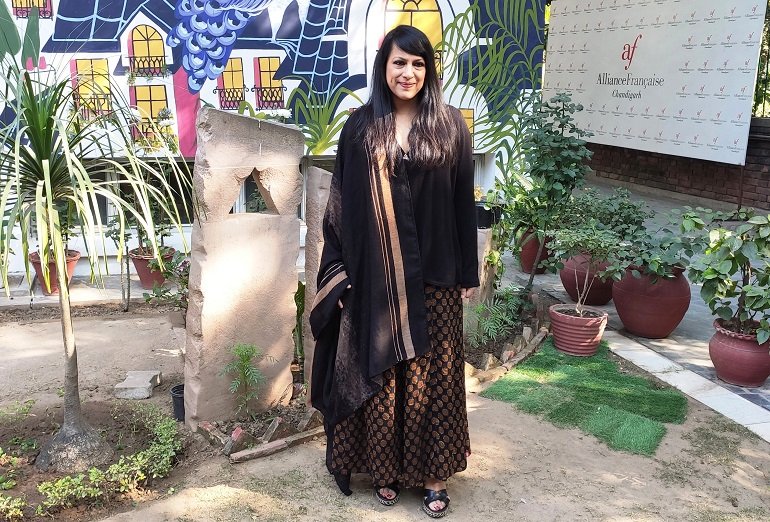 Photos By : Life In Chandigarh & Alliance Française de Chandigarh
Discovered as an exceptional musical talent at the age of 5 in a primary school level program initiated by Princess Grace of Monaco, within a year of joining the program she chose piano as her instrument of pursuit, and today she performs concerts on international stages worldwide from Rome to New Delhi, Paris to Tokyo.
Since 2020, she is also a proud WARNER Classics exclusive artist. In her debut album 'Cosmos' with WARNER Classics, Shani has presented a fusion between the great composer Beethoven's western classical music (sonatas) and Indian 'ragas' in the accompaniment of Mehboob Nadeem (sitar) and Mitel Purohit (tablas).
In this album she was inspired by Beethoven's interest in the Upanishads and the Indian philosophy, which reflected in his compositions.
https://www.youtube.com/watch?v=KU9hmhTHtLQ
https://www.youtube.com/watch?v=SDrFhr2E9xU
LifeInChandigarh.com by APR Media House is an enjoyable digital reading startup, which keeps you abreast of the latest meaningful happenings of interest to large sections of folks in Chandigarh tricity, and expats from the region. It has been promoted by a public spirited senior journalist and media consultant with a view to encourage good quality and healthy journalism, a dire need of the times.
To keep in touch, drop an email or call :
kochhar.apr@gmail.com
9815617676