It's one of the most looked forward to theatre productions in the city and why not? The annual play staged by the students of the Department of Theatre in Panjab University showcases the new talent and the effort put in by all students from the Department.
This year's play opened to the audience on Monday evening at the Department's studio theatre. The first show was formally set rolling by Prof. Arun K Grover, Vice-Chancellor, PU, Chandigarh.
The play titled 'Baaki Itihaas' has been written by noted playwright Badal Sircar. The play which is originally in Bengali has been translated in Hindi by Nemichandra Jain and designed and directed by Rajeev Gaursingh.
The play portrays the stagnancy in the routine life of a couple and how the complexities of their life get projected in a plot of their story which unfolds in an interesting manner depicting the buried truths of history and mankind. The play presents a complex story which can inspire for a beautiful tomorrow and will make us realize that history of mankind is more profound than the history of any individual.
The duration of the play is 1 hour and 10 minutes. It will be staged every evening at 7pm till May 18 at 'Studio Theatre' of the Department.
Here are some scenes from the opening night: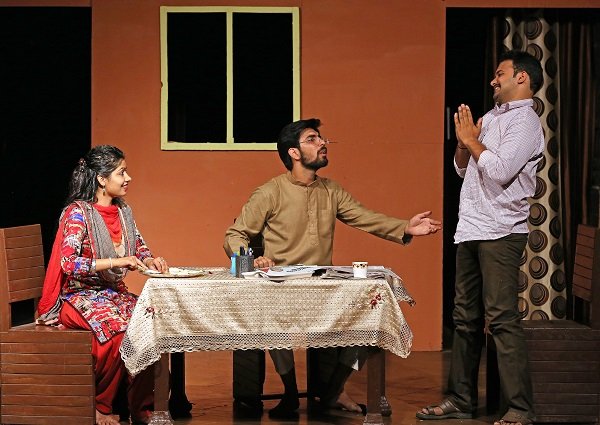 PHOTOS BY: VIKRAM JOY