Speaking exclusively with lifeinchandigarh.com at the venue of the workshop just before it got under way, Jessica said the Junior's Fashion Week was not just about modelling, "It's a platform to groom children and develop social skills and confidence in them. When children in this age category, especially the 4-5 year olds, first come to such a platform they tend to cling on to their parents and are very reluctant to leave their company. We as professionals take personal care of each child and handle them with a lot of sensitivity to allow them to open up at their own pace."
Photos By : Life In Chandigarh
"Most of the children would be taking to the stage for the first time. They would not have faced large audiences, cameras, glaring lights and high decibel music too. We groom them and give them the confidence that they can take all these in their stride," Jessica said.
As we could see in the hall where the workshop was being held, some children were rank shy, others were tentative and unsure, but some among them jelled with the new environment like fish takes to water. When the time arrived for the children to start posing for the cameras some of the girls especially seemed ready to take on their professional counterparts, such poise and style, it was unbelievable!! Volunteers from city's Indian Institute of Fashion & Design (IIFD) were on hand to help children feel at ease and acclimatise to the new environment.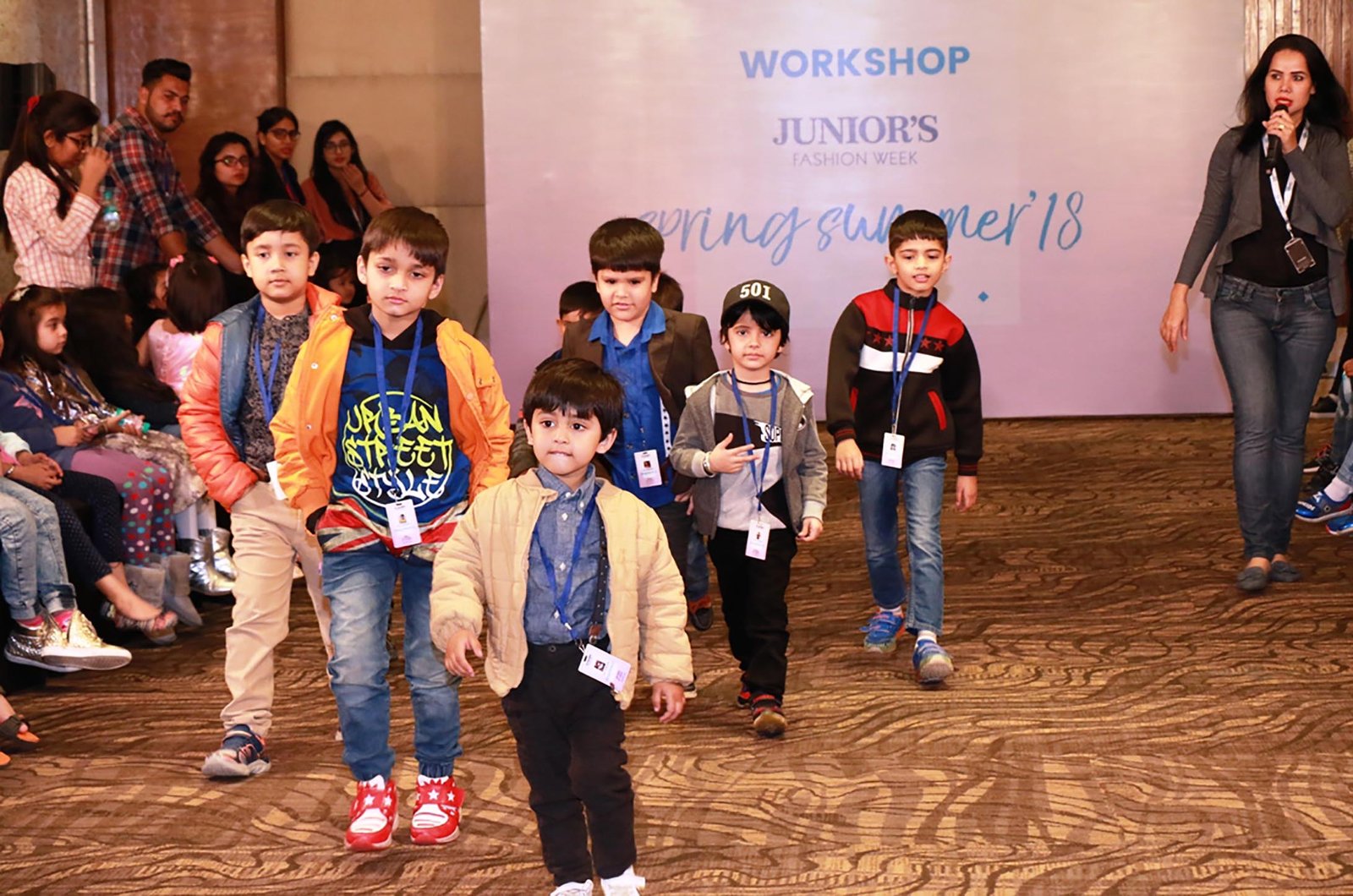 Jessica, however, had a word of caution here for the parents. "We are in the business of grooming the children, developing in them social skills and instilling in them a sense of confidence, so that when they go back home and to school they are ready to take the stage and face audiences, which will help them immensely later in life. However, what we would not want is for parents to get too ambitious with their children and start pushing them hard into commercial activities at this tender age. Care should be taken that children at this age are not be deprived of their natural growing environment, games and fun and frolic."
Coming back to Sunday's Junior's Fashion Week, she said the first session will start at 12:15 p.m. in which the children will showcase the Spring Summer 2018 collection of Marks & Spencer and The Children's Place. The second session, beginning at 5:15 p.m. will feature the collections of US Polo Kids Girls, Flying Machine and US Polo Kids Boys. Hair styling, make-up and technical rehearsal will precede the show.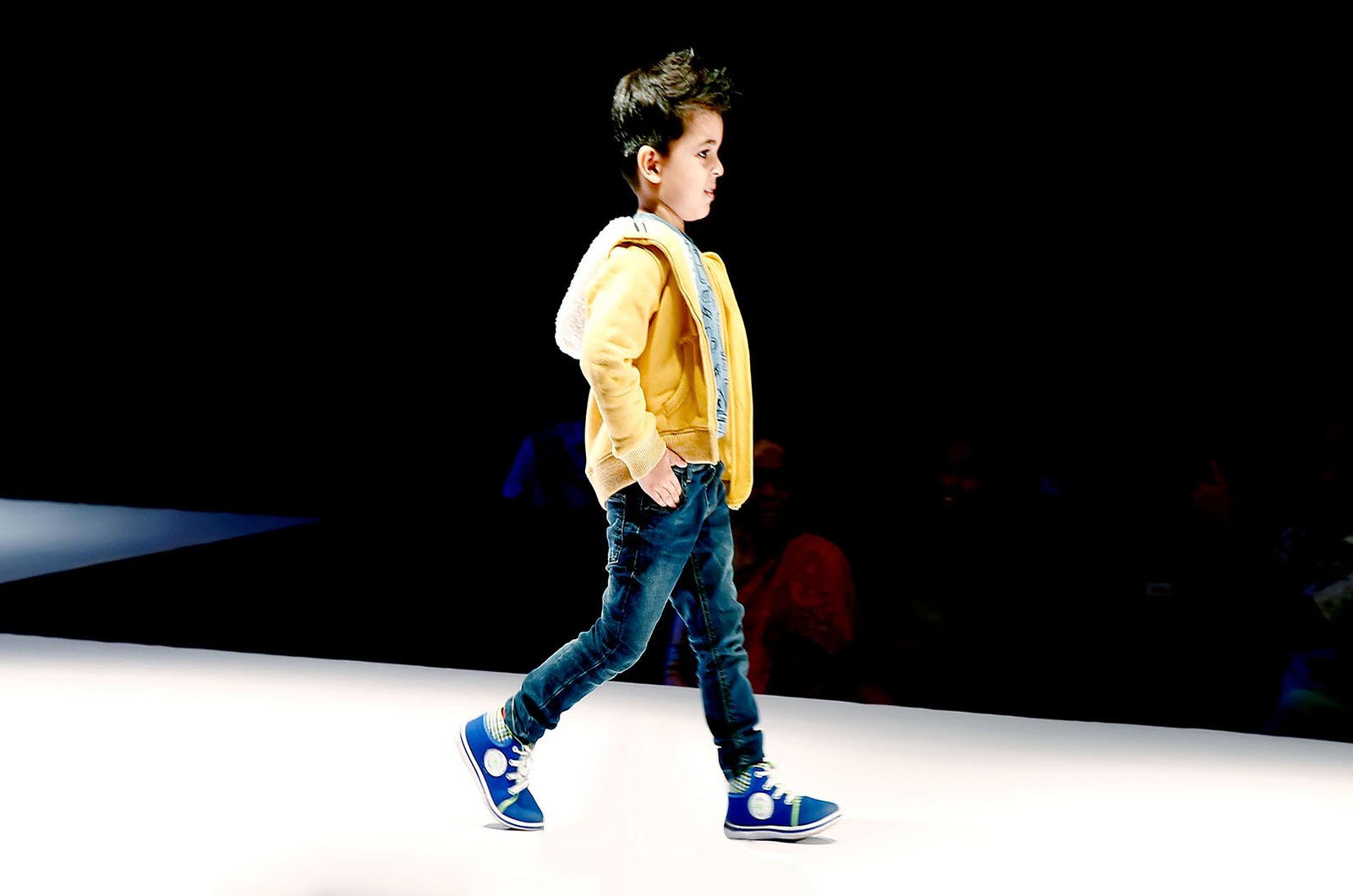 Photos From Earlier Shows
The Junior's Fashion Week is the brainchild of Vin Sharma, who earlier worked with Lakme Fashion Week and later launched his own brand in 2016. It has held more than a dozen shows across the country so far, with the latest destination being Chandigarh, where it has received an enthusiastic response on its very first outing.