It's the birthday month of the Government Museum and Art Gallery in Chandigarh. Did you know that the Museum building was designed by Le Corbusier himself and was formally inaugurated on May 6, 1968 under the initiative and active support of Late Dr M S Randhawa, renowned connoisseur and patron of art, and the then Chief Commissioner of Chandigarh.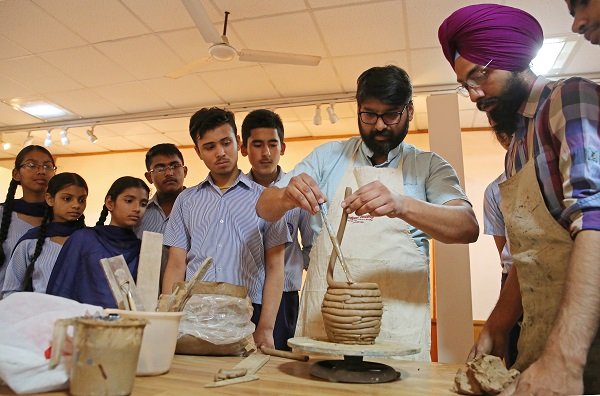 PHOTOS BY: VIKRAM JOY
One of the premier institutions of India with a very rich collection of Gandharan sculptures, Pahari and Rajasthani miniature paintings, the Government Museum and Art Gallery in Chandigarh is celebrating its 49th anniversary with a unique 'Museum Festival'.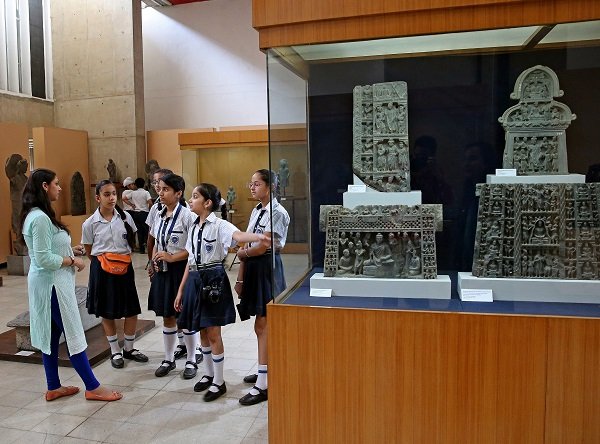 The festival, which rolled out on May 6 with a fun treasure hunt competition that saw a large number of families and individuals join in, has on offer a plethora of activities that children and adults can participate in. One of the highlights was the two-day Clay Sculpture workshop that saw school students (ages 13 upwards) gets hands-on experience with pottery and clay modelling. Steering this workshop was city-based sculptor Vishal Bhatnagar, also a resource person with the museum. "It's a good initiative to get children acquainted with art subjects and also to make them aware about the museum and its rich collection," remarked Bhatnagar as he guided the students in the Children's Art Gallery section on Thursday morning.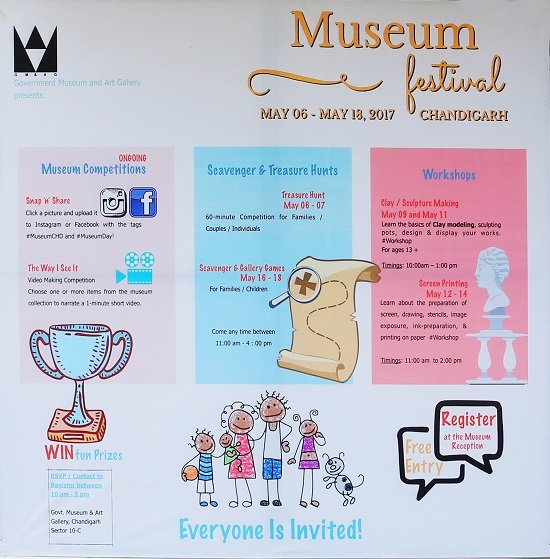 The festival, which is on till May 18, also has an ongoing film-making contest with many school teams participating. "The theme of the contest is 'The Way I See It' where participants can choose one or more items from the museum collection and create a story around it. There are prizes up for grabs as well," informed a museum official. The contest will culminate on May 18.
If you are interested in screen printing, then join in on May 12 to participate in a workshop to be steered by artist Mahesh Prajapati. The three-day workshop will take participants through preparation of a screen, drawing, stencils, image exposure, ink preparation and printing on paper. Timings for this are 11 am to 2 pm.
One can also participate in the 'Snap-n-share' contest, on till May 18. All you have to do is click a picture and upload it to Instagram or Facebook with the hastags #MuseumCHD and #MuseumDay. Prizes are on offer for this too.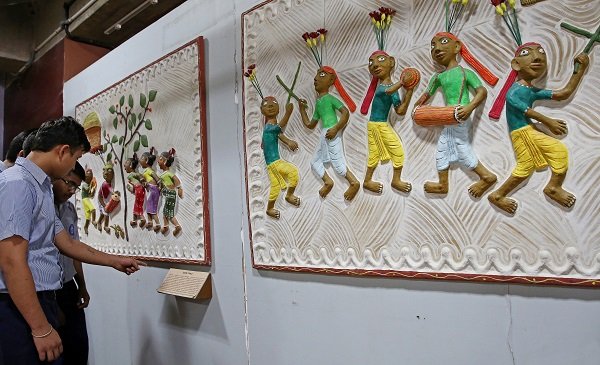 From May 16 to 18, there's are Scavenger Trails and Gallery Activities that one can participate in. The contest is open for families too.
What: Museum Festival
When: On till May 18
Where: Government Museum and Art Gallery, Sector 10, Chandigarh
Entry: Free; Register between 10 am to 5 pm at the museum. Or call at 9876209496 or 8146080727