Being the daughter of an Army officer, I grew up in various cities of India, often shifting from one 'station' to another, every two to three years. Before I 'settled' in Chandigarh, more than a decade ago, the idea of living in the same city and the same house for more than three years sounded discomforting.
Photo By: Vikram Joy
So when Ajay Bhatia, a seasoned photographer in Chandigarh tells me he's been living here for four decades and still finds the city refreshingly new, especially when he trains his camera on the familiar sights and places of Chandigarh, I am more than intrigued to view his work.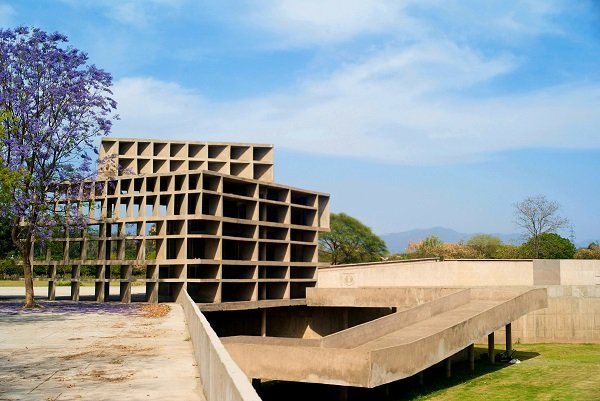 Bhatia's latest exhibition of photographs (his fourth) titled 'Remembrance of Time Past' is currently on view at Alliance Francaise. In line with the theme of his previous works, this show celebrates Chandigarh, its architecture, nature and people.
"I feel documenting with a camera can play a role in the conservation of our architectural heritage. There is a vast body of textual work on the heritage of our country. I am not certain whether a similar body of work exists in a photographic form. Imagine viewing our heritage as a timeline of photographs joining the past with the present," says Bhatia.
With interest in documenting the contemporary essence of modern cities and the traditional heritage of towns and villages of India, Chandigarh remains his muse. His first photography exhibition was titled 'The Hidden Beauty of the City Beautiful', held in 2013. In his next two exhibitions, 'Straight Lines, Open Spaces' and 'Le Corbusier in India | The Play of Light', the photographer presented different facets to the city and the work of its creator. In his latest, 'Remembrance of Time Past', he presents 25 photographs; six of which are in black and white.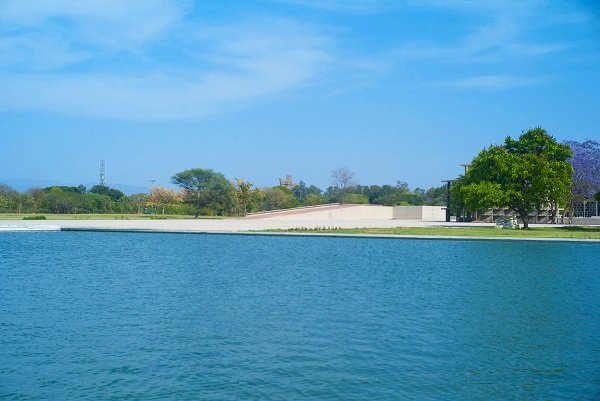 "One can begin feeling jaded by viewing the same spectacle over and over again. Fortunately, Chandigarh has an abundance of architecture and nature offering endless possibilities for photography," remarks Bhatia.
Photographing the pure geometrical harmony of Le Corbusier's design, he admits, will always be a challenge. "After five years of exploration I have retained my initial enthusiasm and every journey to the Capitol Complex holds the promise of discovering something new," he says.
Among the familiar sights in the current set of photographs (like the Open Hand and Gandhi Bhawan) is that of the grand old Peepal tree of Sukhna Lake. "When I migrated to Chandigarh in 1979, I spent many years under its shade reading books borrowed from the Central State Library. I have tried to photograph it in the past but I failed to capture its majesty and beauty. For the present exhibition I feel happy to include two photographs of the tree, which evokes many remembrances of the past," says Bhatia.
So drop by at the exhibition and see if any of the photographs evoke a memory out of you too.
What: ''Remembrance of Time Past' photography exhibition
Where: Alliance Francaise, Sector 36, Chandigarh
When: May 4 to May 15
Time: Monday to Saturday; 9 am to 1 pm and 2.30 pm to 7 pm
Entry: Free