"After more than 5,000 concerts at nearly 3,000 venues in more than 50 countries, the times I performed with my father, Rana Khan, remain closest to my heart".....Mame Khan, Sufi singer
From sand dunes to international fame. Sufi singer Mame Khan, who performed on the opening night of Royal Rajasthan Festival at Elante's café courtyard, remembers the day that turned his life.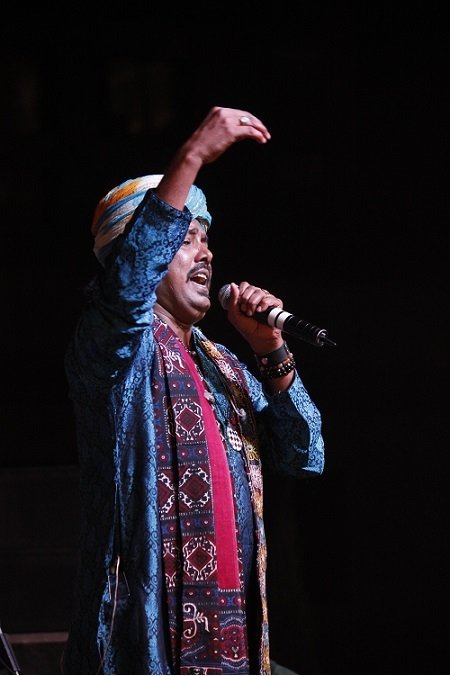 Photo By: Sumit Kumar


"A scout heard me singing in the wedding choir of musician-actor Ila Arun's daughter and recommended me to Shankar-ji (singer and music director Shankar Mahadevan), and my Bollywood career stated off with the song 'Baaware' from the movie 'Luck by Chance'," he says. "Call it luck, but it was the result of my 'riyaaz' (years of music practice)."
The man who gave his voice to more than 500 songs, including film numbers for 'No One Killed Jessica' and 'Mirzya', and darling-of-the-masses 'Chaudhary' in Coke Studio Season 2 on MTV, belongs to a family of master singers from Rajasthan that preserves a unique tradition. He doesn't remember the age at which he first sang but he has been travelling and performing in since 12.
"My first performance," he says, "was before the-then prime minister, Rajiv Gandhi." After more than 5,000 concerts at nearly 3,000 venues in more than 50 countries (across Europe, North America, the Gulf, and Africa) the times he performed with his father, Rana Khan, remain his most cherished. "It was a dream came true to share the stage with him and travel together."
Rana Khan taught him the nuances of Mangniyar folk music, including 'Jangra'. Mame Khan carries forward the family legacy of leading a simple life, singing at festivals and for the 'jajmaan' (patrons) at weddings and childbirth.
He has emerged as one of the country's most admired Sufi singers, for his range of traditional, folk, and devotional songs. In 15 years, his family revived the once dying art of Indian Sufi singing, and Mame Khan has set his heart on taking it to new heights.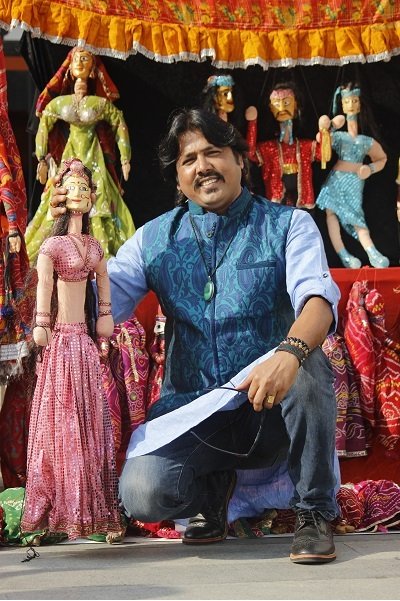 Photo By: Sumit Kumar


Mame Khan, who blends Sufi and traditional Rajasthani music, regaled the audience with 'Mast Qalandar', 'Chhap Tilak', 'Jugni', 'Baaware', and, of course, 'Chaudhary' on the opening night of Royal Rajasthan Festival.
"We need stronger cultural ties to build a stronger India," UT administrator VP Singh Badnore observed at the inauguration. If it needs a brand ambassador, there's Mame Khan.
The Mangniyars
The Mangniyar are Muslim classical folk musicians in Sindh (Pakistan) and the bordering Thar desert of Rajasthan's Barmer and Jaisalmer districts. Wealthy landlords and aristocrats have patronised them for generations. The Mangniyar consider themselves descendants of the Rajputs, whose songs are passed on from generation to generation as oral history of the desert. They sing about Alexander, local maharajas, and past battles in the region.