When it comes to passion and pursuing a dream, no one knows that better than Rehaan Raas Dev. The winner of Mr India Men's Physique 2017 title, Dev gave up a lucrative career as a head financial analyst at an Investment Fund to pursue his passion in acting and now bodybuilding. "I had a dream to make my body a work of art and I worked hard to achieve it," says the Jammu-based Rehaan who was in Chandigarh on Tuesday to talk about his recent win and forthcoming plans.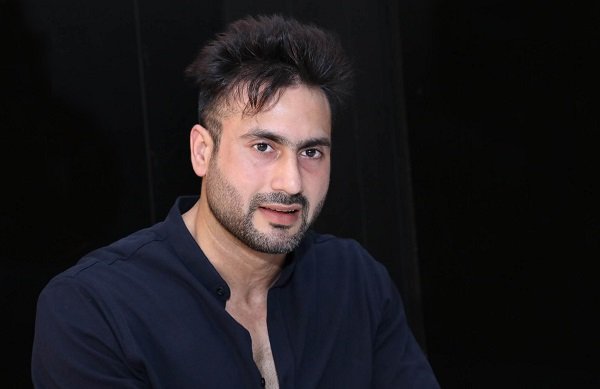 'The crowned king of Indian machismo', Rehaan undertook a relentless and rigorous workout routine under the expert guidance of Vipin Peter, a former Mr World winner. His hard work first bore fruit with an overall victory at the 57th Senior National Bodybuilding and Fitness Championship organised by Indian Bodybuilding and Fitness Federation (IBBFF) at Ahmedabad, Gujarat. Rehaan then went on to represent Maharashtra at the national level while competing for the title of Mr India. He won the 'National Gold medal' in his height category as well the 'Overall Champion' title across all categories in Men's Physique, to become Mr India Men's Physique 2017.
"I wanted to pursue acting and have been training for it in Mumbai. I happened to enter a bodybuilding contest and since then have been working towards the title," informs Rehaan who wants to be an actor.
Having chosen a new path, Rehaan is now all set to represent India at the Mr Asia Championship scheduled to be held in Mongolia from May 18 to 21. "I'm honoured to represent our country at such a prestigious platform. Such kind of physical championship can be taxing, but I have faith and a positive energy around me," he said.
Talking about fitness, Rehaan believes, fitness comes from within. "One certainly needs discipline and dedication, but all that begins with control over your mind. If you train your mind, your body will listen to it," he advises.
For the uninitiated, Men's Physique is a fitness modelling contest that is held every year to scout for aesthetic bodies: lean, muscular and symmetrical. Athletes are also judged in terms of their stage charm and powerful personality. Here's wishing him the very best for the international competition.