Till a few years ago, Imam A Siddique wasn't a household name. Yes, those in Mumbai, especially in the advertising circles, had heard/worked with him. But come Season 6 of Bigg Boss, the popular reality show and Siddique was an overnight star.
Photo By: Vikram Joy
Making sure he made the most of the audio-visual platform, Siddique treated the audience to his colourful shenanigans, all caught on tape. Be it his colourful clothing, his zany hairdos and wigs or his sarcasm and wit (who can forget his signature phrase 'Timeout'), Siddique gained popularity. Viewers were soon google-ing to find out more about this "character".
"It was life changing. I think it helped me make an impact as before Big Boss not many people remembered me despite the fact that I was a child actor and had a long stint as a dancer, choreographer and advertising professional. The people I had helped launched were now celebrities but weren't there when I needed them," says Siddique, who is in Chandigarh on the invitation of the Inter-National Institute of Fashion Design (INIFD).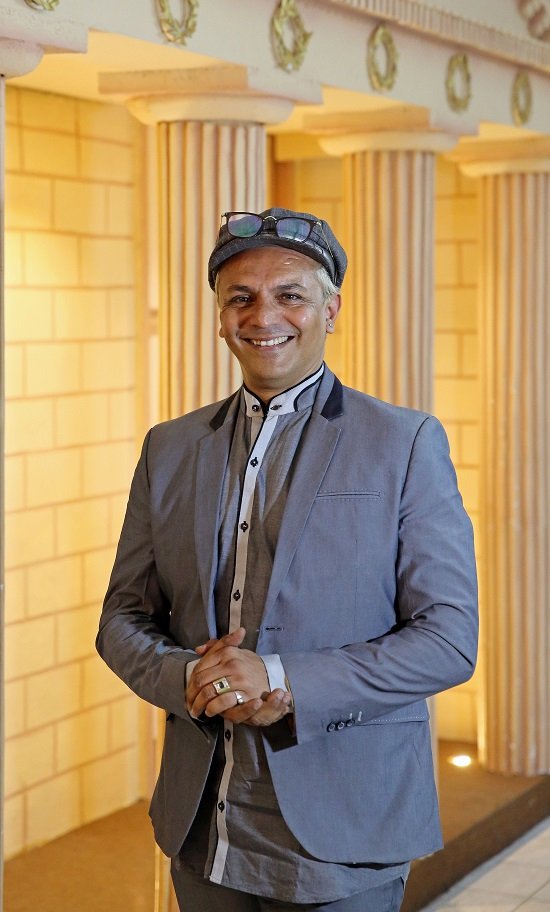 Photo By: Vikram Joy
During his visit, Siddique will be conducting a styling and personality development workshop for the students. "Frankly, I like to talk to students about my own life journey and the lessons I have learnt on the way. I have been conducting such workshops for aspiring actors and models too. I like to call them Pro-Fashional workshops. Also my advice to aspirants is to go for a mind makeover rather than a beauty makeover," says the 52-year-old, who also claims to be a life coach specialising in Neuro-linguistic programming (NLP).
That he is wonderfully articulate and witty is for all to see. "I would like to credit my parents for that quality. And also my teachers at Don Bosco School in Mumbai," informs Siddique who also appears every Sunday on his own show 'Timeout with Imam' on MTV.
He also admits that his self-obsession is a good thing. "I can talk about I, me, myself the whole day long and why not? I have 38 years of experience in the industry of entertainment and when I got a platform like Bigg Boss, I knew I had to make the most of it," said the artiste who admits the reality show is not scripted.
But there is a method to the madness. "A lot of people wondered why I was dressed normal when I met them after Big Boss. I had to tell them that it was a part of my effort for the show. I was given a huge platform and I made the most of it," he tells us adding how at airports, in markets or on the streets, people, especially children, instantly recognise him and warm up to him. "Bigg Boss helped me make a big bang and was just the push my career needed. That is what I tell students – to make the most of the opportunity that comes your way and give it your best," summed up Siddique who is not taking on Bollywood projects. "Nothing excites me in Bollywood. I would love to do a Korean film or a Spanish one perhaps," says Siddique, always thinking out of the box.