The first thing you notice about her is her endearing smile and expressive eyes. The poise and grace are instant giveaways that the lady we are meeting today is an accomplished dancer. It would be unfair to call her just a Bharatnatyam exponent. When it comes to this classical dance form and its promotion in Chandigarh, Suchitra Mitra is an institution in herself.
Photo By: Vikram Joy
For over two decades, the renowned dancer has dedicated herself to teaching Bharatnatyam in a city that is, of course, popular for Bhangra. Among classical dances, Kathak has found favour too. "I first came to Chandigarh on the invitation of the Pracheen Kala Kendra and realised soon enough that there was no one teaching Bharatnatyam formally. People were aware of Kathak but not of Bharatnatyam," reminisces Mitra who was then settled in Kolkata.
Photo By: Vikram Joy
"I fell in love with Chandigarh and since I was looking to freelance as an artist and teacher, I shifted here in 1996," informs the dancer who was a star pupil of Kalakshetra, Chennai. She was awarded the Indian Cultural Trust Scholarship under which she completed the four-year diploma course in Bharatanatyam in just three years with a First Class. At Kalakshetra, she received training from the legendary Rukmini Devi Arundale. She also received personal training from stalwarts such as Padma Bhushan Padma Subrahmanyam and Padma Bhushan Kalanidhi Narayanan. Prior to Kalakshetra, she had been the disciple of Guru Thankamuni Kutty and she has also received prolonged training in Kathakali from Guru Govindan Kutty.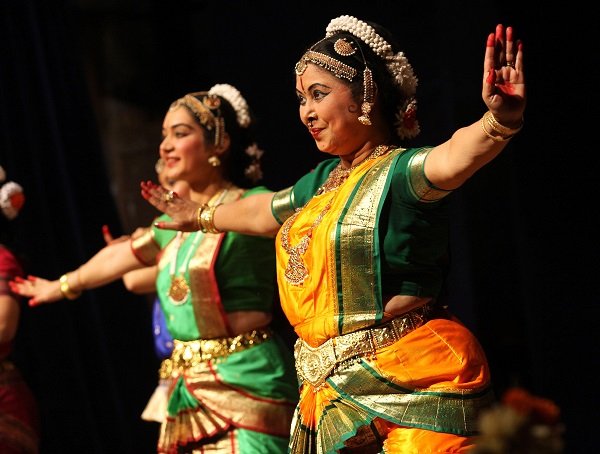 Photo By: Vikram Joy
Hailing from Assam, Mitra tells us that Manipuri was a popular dance form then but she was enamoured by the Bharatnatyam workshops that a visiting teacher would conduct for senior students in her school. "The fact that I couldn't opt for it being a younger student, made me more curious about Bharatnatyam. I think I didn't choose this dance form, it chose me," Mitra smiles to say.
Photo By: Vikram Joy
Recognized as a Top Grade artist by Doordarshan, Suchitra is also a renowned artist of the Sangeet Natak Academy, Indian Council for Cultural Relations and North Zonal Cultural Centre. The prestigious Uday Shankar Award and the Shiromani Award are few of the many laurels bequeathed upon this artiste. In both 2011 and 2012, Suchitra was felicitated for her contribution to dance by the Chandigarh Administration. As a dancer she has performed across India and overseas in countries such as Japan, Korea, United States, United Kingdom, Malaysia, Nepal, Canada to name a few.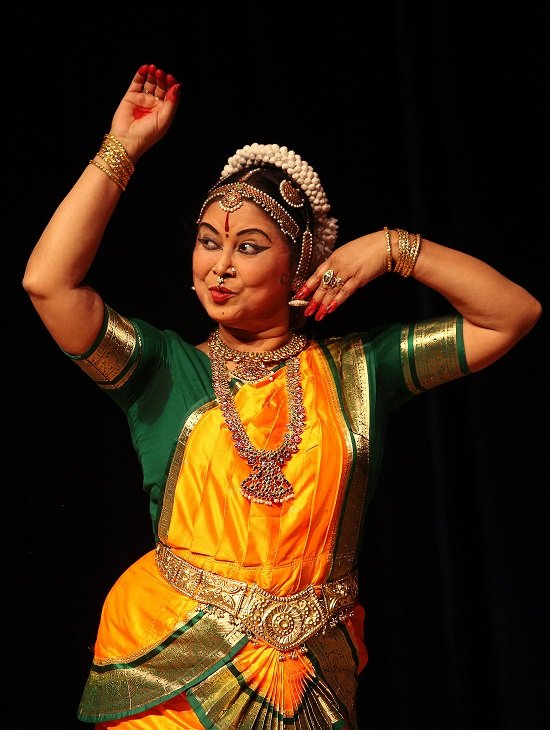 Photo By: Vikram Joy
"It hasn't been easy to establish Bharatnatyam in the city as people aren't exposed to the dance form. I still remember I had advertised for my workshops one summer and I got a call from someone who thought I was into arranging weddings (baraat)," quips the dancer. But that didn't deter her spirit. "As an artiste, I like freedom and that is why I chose to work independently," admits Mitra who has held innumerable workshops across schools and colleges.
Taking forward the guru-shishya parampara, many children and adults have trained under her. "I have always taught Bharatnatyam not with the aim that my student will go on to become a professional dancer or achieve a degree. For me it is beyond that. Each individual has own capability and talent," admits Mitra.
She has choreographed grand stage performances - be it creative renditions of Rabindranath's nritya-natyas to original full length works of art such as Ritu Ranga, Down the Valley of Seasons and Bhagavati Gange. Her most recent work was based on the story of Banda Singh Bahadur and that saw Mitra spend months learning the art of gatka. "It took me a lot of time to put it together. I had to do a lot of research. It was very well received and I gave it my all," says Mitra who is planning her next teaching module these days.
She also feels that children should be exposed to art and culture so that they are able to appreciate it as adults. "Classical music or dance makes a person become sensitive to the environment and helps in shaping an overall personality," sums up Mitra.